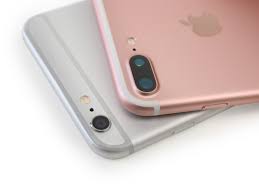 How much is the iPhone 7 and can you afford it? If not, consider a pre-owned, certified iPhone from Gazelle. But let's say you've made the decision to purchase the latest and greatest iPhone. The next issue staring you in the face: "How much storage do I need for my apps, pics, and other media?"
It's kind of an important decision, and you want to get this one right. Make the wrong decision and next time you take a group selfie, you'll be greeted by that message of doom –"storage full"– as you frantically try to free up space. We've all been there.
So, how much storage is adequate for your needs – 32 GB, 128GB, or the Big Kahuna, 256 GB? Consider these factors:
The iPhone 7 features 12-megapixel cameras that can shoot 4K video. Plan to take those videos in 4k? It's really easy then to eat up your local storage in no time at all.
Do you stream or download movies on to your phone? This is a big difference maker in terms of conserving space. If you're not sure how much media you typically consume, start tracking it so you are aware of how much space your apps and movies are taking up.
Do you use the cloud on a regular basis to store pics and video?
How routinely do you delete photos, videos, apps, and messages?
32GB
If you'll use your iPhone 7 to text and visit various websites, you should be able to survive with 32GB.
If you keep your iPhone light on apps and games – and rarely shoot video or pics – you might be able to get away with 32GB.
If you are a diehard streamer, who never downloads movies and TV shows, then the minimum storage capacity should work for you.
128GB
If you insist on downloading movies, music, and TV shows, then you'll need at least 128GB.
If you're shooting photos like there's no tomorrow and video too, then you'll need 128GB or 256GB.
 256GB
If you shoot 4K video, download a ton of games and graphic-intensive apps, such as Snapchat, Instagram, and Facebook, then 256GB is for you.
Said another way: If your iPhone 7 is your lifeline to the outside world, and you have no identity without it, then go for 256GB.
If being able to store pics, songs, and other media is important to you, then you should absolutely consider adding extra storage space to your iPhone 7.
Keep in mind that Apple has never given iPhone users the ability to use an SD card for extra storage space. Essentially, then, your choice is between purchasing additional storage space and using the cloud. The latter has some drawbacks, such as not being able to access your files in the cloud without a wireless or mobile data connection.
photo courtesy of Forbes.com
Comments
comments