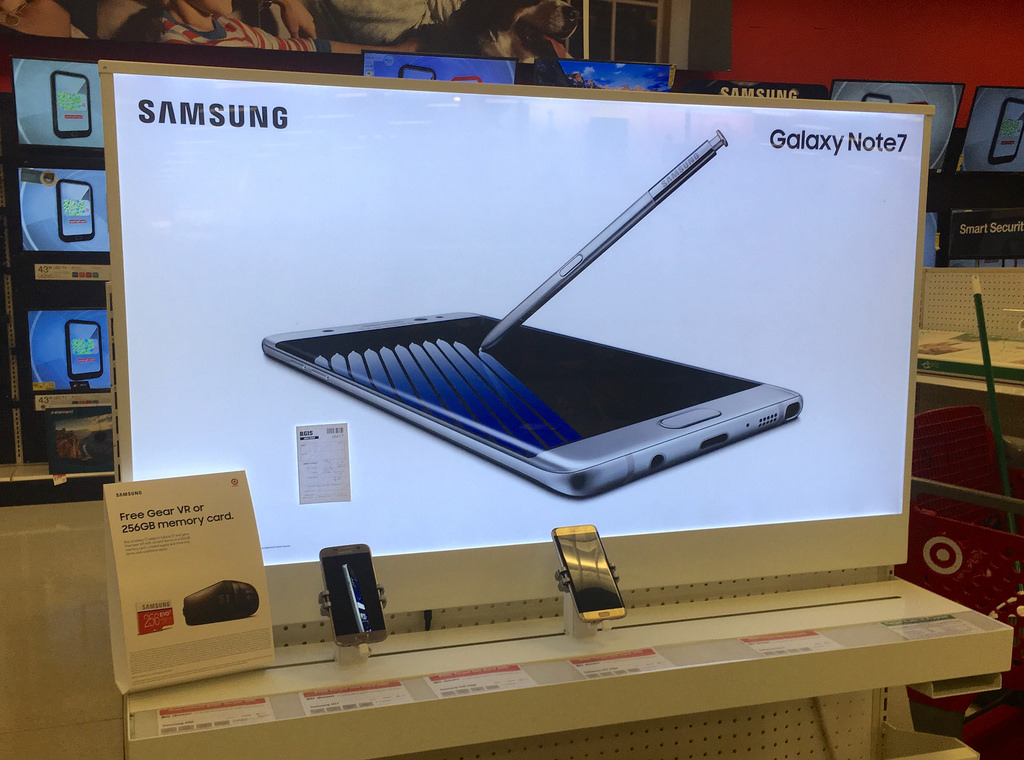 Sell Galaxy Note 7 at a Kiosk Near You
If you haven't gotten rid of your Galaxy Note 7, let us take it off your hands. We'll even pay you for it. You can sell Galaxy Note 7 for instant cash at one of our self-service kiosks, and use your payout for a shopping spree! That got your attention now, didn't it?
It's about more than the cash, of course. When you sell used Galaxy Note 7, it also benefits mother earth. By 2019, nearly 200 million devices will be recycled annually. Recycling your smartphones is definitely the way to go — don't miss out!
Convenient Kiosks for Your Galaxy Note 7 Trade-in
Phones depreciate in value, so act now to ensure you get the highest possible return on your investment. At this point you may be wondering, "How do I sell my Galaxy Note 7?" You might be considering Craigslist, but we would really caution against that, because you never know who's on the other end. For a safe, fast, and simple solution, we invite you to recycle your Galaxy Note 7 at one of our conveniently located kiosks. So here's what you need to do (it's really easy!):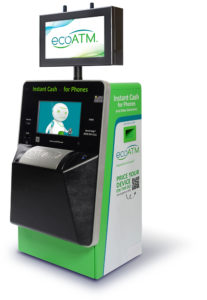 1. Find the nearest location to you.
Our 2,000-plus kiosks are fully automated, safe and secure, super-easy to use, and easy to get to – usually you can find one at your local mall. If you can't locate one in your immediate area, check back soon — we are constantly adding new kiosks to our network. Please note: For now, our Galaxy Note 7 buyback program is available at our kiosks only and not via Gazelle.com.
2. Prepare your device for resell. Learn how to prepare phones for resell in 3 easy steps.
3. Remove anything, such as stickers or cell phone covers, that could prevent our kiosk from recognizing your device.
4. Before you leave your home, take your phone of course, but also any accessories that you'd like to be recycled. At most locations, you'll find accessory bins next to our kiosks. Unfortunately, we can't give cash for your phone accessories, but we are more than happy to take them off your hands and recycle them for you.
5. Grab your cash and begin your shopping spree.
After you sell Galaxy Note 7, you might consider buying a high-quality replacement phone at a price you like. Check out Gazelle ecoATM's certified, pre-owned phone program.
Our kiosks accept various other devices for buyback, including Motorola and HTC cell phones and smartphones, Android tablets, Amazon readers like Kindle Fire, a variety of Samsung smartphones, and some Blackberry devices too.
Trust us to make the entire process, from beginning to end, fast and easy. We've purchased more than 9 million devices and counting, so we've got this thing down to a science. And don't forget, when you trade in Galaxy Note 7 at your local Gazelle ecoATM kiosk, you get instant cash while the planet gets some much needed TLC.
See how it works:

Comments
comments