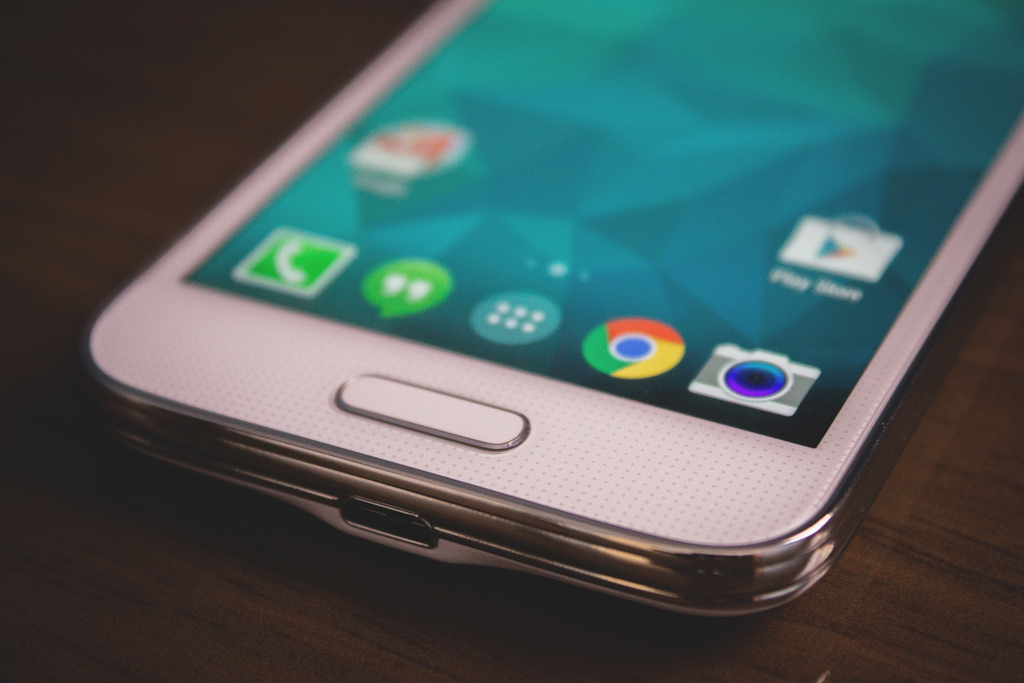 Sell Galaxy S5 Mini
We're seeing a big uptick in the numbers of customers who are trading in their Galaxy smartphones, and it's not just limited to the notorious Galaxy Note 7. It's across the board.
If you want to trade in your Galaxy smartphones for instant cash, you've come to the right place. You can sell Samsung Galaxy S5 Mini or sell Galaxy S7 Active at one of our self-service kiosks. We have more than 2,000 across the country, and chances are there's one at your local mall. They're completely automated, simple to use, and extremely safe.
The instant cash may be what motivates you to sell Galaxy S7 Active at one of our recycling kiosks, but it's the impact you're making on the environment that you'll tell your friends about. Did you know that almost 200 million devices are recycled every year? It's becoming the new normal, and that's so great to see. Our vision in starting this company was to make it fast, easy and profitable for our customers to recycle their devices.
Kiosks for Your Galaxy S5 Mini Trade-in
Now you are probably wondering, "Okay, I want my instant cash. But how do I sell my Galaxy S5 Mini?" The process is so easy – just follow these simple instructions: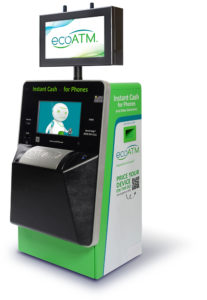 1. Find the nearest location to you.
If you don't find a kiosk in your locale, check back soon, because we are constantly unveiling new kiosks. Please note that the Samsung Galaxy S5 Mini trade in offer is available at our kiosks exclusively and not from our website.
2. Ensure your phone is ready for resell.
Here you can learn how to prepare phones for resell in 3 easy steps.
3. Remove stickers, cell phone covers, and anything else that could obstruct your device. This will help ensure our kiosk camera captures a clear image of your phone.
4. Remember your accessories.
Next to our kiosks are accessory bins – drop your phone accessories in there and we'll make sure they get recycled. Sorry to say, but we are not able to purchase your accessories.
5. Now the fun part – deciding how you're going to spend your cash!
Once you sell Galaxy S5 Mini, it's time to go shopping. On the other hand, if you tend to be more on the practical side, you could use your payout to buy one of our pre-owned certified smartphones, which are guaranteed to work like brand-new. Essentially you're getting a flagship phone at a fraction of the price.
In addition to Samsung smartphones, our kiosks take iPhones for trade-in, as well as the Kindle Fire and phones made by Motorola, HTC, and Blackberry.
Our kiosks provide a fast and intuitive experience, from start to finish and, unlike selling on Craigslist, our kiosks are not scary-weird. Gazelle ecoATM prides itself on being an environmentally conscious company that you can trust to handle your Samsung Galaxy S5 Mini trade in. We've purchased over 9 million devices from customers just like you and it's a track record that we take great pride in.
Just remember, smartphones lose value over time, so the longer you delay trading in your phone, the less cash you'll get when you do sell Galaxy S5 Mini or sell Galaxy S7 Active.
So do it for yourself. Do it for your wallet. Do it for the environment. Whatever you do, just do it, and you can thank us later.
See how it works:

Comments
comments