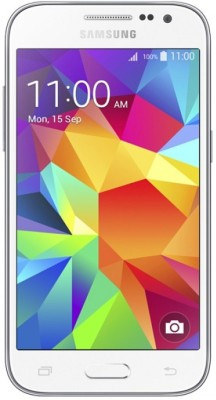 Sell Galaxy Core Prime
Admit it, your Galaxy Core Prime is a dinosaur. Samsung released the smartphone in 2014, so it's pretty ancient, relatively speaking. But here's the good news – we all know antiques are valuable and the Galaxy Core Prime is no exception. If you are seeking some fast cash, you can sell Galaxy Core Prime for instant cash at one of our self-service kiosks.
Getting instant cash – that's hard to beat, but there's more to the story. By 2019, nearly 200 million devices will be recycled annually. A recycling wave is spreading across the country, and now you can be a part of it. When you sell used Galaxy Core Prime, you are doing your part to care for mother earth, and in our book that's a good thing.
Galaxy Core Prime Trade-in
Keep in mind that smartphones depreciate in value, so time is of the essence. To maximize the return on your investment, act soon while your smartphone still carries significant value. At this point, you're probably thinking, "Sure, who doesn't want instant cash. But how do I sell my Galaxy Core Prime?" We're glad you asked. The process is fast and simple – just follow these instructions: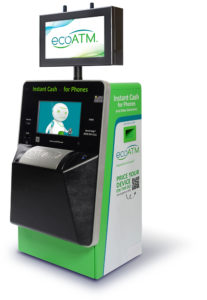 1. Find the nearest location to you.
Our kiosks are conveniently located, safe and secure, and easy to operate. We have over 2,000 fully automated kiosks across the country, so there's a good chance that there's a Gazelle/ecoATM kiosk near you. If you can't find one in your locale, check back soon, because we are always adding new kiosks to meet your needs. For now, our Galaxy Core Prime buyback program is offered at our kiosks only, not through Gazelle.com.
2. Learn how to prepare phones for resell in 3 easy steps.
3. Remove anything from your device, like stickers or even a cell phone cover, that could prevent the kiosk from recognizing your device.
4. Bring your phone — and any accessories that you want to part with — to the kiosk nearest you. Next to the kiosk you will see bins in which you can deposit your accessories. We're not able to give you cash for your phone accessories, but we are happy to recycle them for you.
5. After you sell Galaxy Core Prime, grab your cash and go shopping! Or consider buying a replacement phone via Gazelle ecoATM's certified, , pre-owned phone program. All phones are guaranteed, and the price for our pre-owned phones will definitely be to your liking.
In addition to Samsung devices, our kiosks accept many other devices for buyback, including Android tablets; the iPhone 4; Amazon readers like the Kindle Fire; Motorola and HTC cell phones and smartphones; and some Blackberry devices too.
Trust us to make the process, from start to finish, fast, easy, and intuitive. After all, we've purchased more than 9 million devices and counting, so we've got this thing down to a science.
What it all comes down to is a big win-win. You trade in Galaxy Core Prime at your local Gazelle ecoATM kiosk for instant cash, while the planet gets some much needed TLC.
See how it works:

Comments
comments