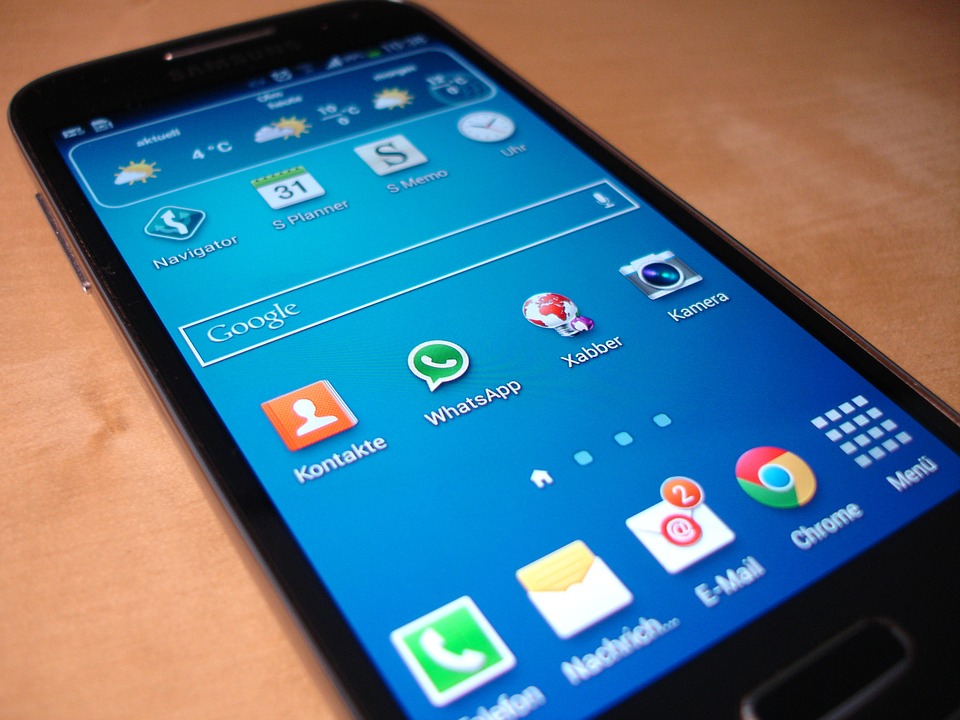 Sell Galaxy Alpha
Did you know that you can trade in your Galaxy Alpha for instant cash? Even if the screen is cracked or the phone is water-logged, it can still be recycled. You can sell Galaxy Alpha at one of our self-service kiosks and end up with a nice payday.
We offer a network of more than 2,000 conveniently located kiosks across the country, which are completely automated, safe, and easy to use.
But it's about more than the money. When you recycle at a Gazelle ecoATM kiosk, you are helping to care for the earth. By 2019, nearly 200 million devices will be recycled annually. This is why we got into this business to begin with – to make it easy and profitable for people just like you to recycle their devices.
Convenient Kiosks for Your Galaxy Alpha Trade-in
Now you are probably thinking, "Okay, I want my green cash. But how do I sell my Galaxy Alpha?" The process is incredibly simple – just follow these 5 steps: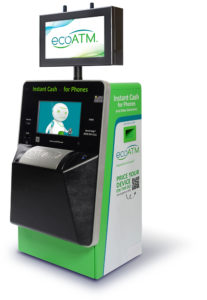 1.  Find the nearest location to you.
Our kiosks are easy to find and access – there's likely one at your local mall. If you are unable to find a Gazelle ecoATM kiosk in your locale, check back periodically, as we are always adding new kiosks to our national network.
The Galaxy Alpha buyback offer is available at our kiosks exclusively and not via our website.
2. Ensure your phone is ready for resell.
You don't want to drive to the kiosk and then realize that you still have prep work to do. Read how to prepare phones for resell in 3 easy steps.
3. Remove stickers, cell phone covers, and anything else that could get in the way of your device. This allows our kiosk camera to get a clear shot of your device.
4. Don't forget your phone accessories.
Adjacent to the kiosk you'll see an accessory bin – drop your accessories in there. We are sorry to say that we can't pay you for them, but we hope that helping the environment is enough motivation.
5. Decide how you are going to spend your payout.
Once you sell used Galaxy Alpha, the options are virtually unlimited. Some of our customers take their cash and go straight to the mall. Others upgrade to another flagship smartphone. And other customers, who want a flagship phone but at a price they can afford, purchase one of our pre-owned certified smartphones.
In addition to the Galaxy Alpha, our kiosks accept most other Samsung smartphones, iPhones, popular devices like the Kindle Fire, and phones made by HTC, Blackberry, and Motorola, among others.
Our state-of-the-art kiosks provide a fast and seamless experience, from beginning to end. And, unlike online classified ads, they are extremely safe and secure. Gazelle ecoATM is a socially conscious company that you can trust to handle your Galaxy Alpha trade in. Consider this: we've bought more than 9 million devices from customers just like you, so we have this recycling thing down pat.
If you're serious about getting instant cash, you should act soon – soon, like now. That's because smartphones depreciate fast. Bottom line: The longer you hold off trading in your phone, the shorter your stack of crisp, green bills is going to be when you finally sell Galaxy Alpha.
And remember, when you trade in Samsung Galaxy Alpha at your local Gazelle ecoATM kiosk, not only do you get instant green cash, but the environment gets greener too.
Any way you slice it, that's a win-win.
See how it works:

Comments
comments