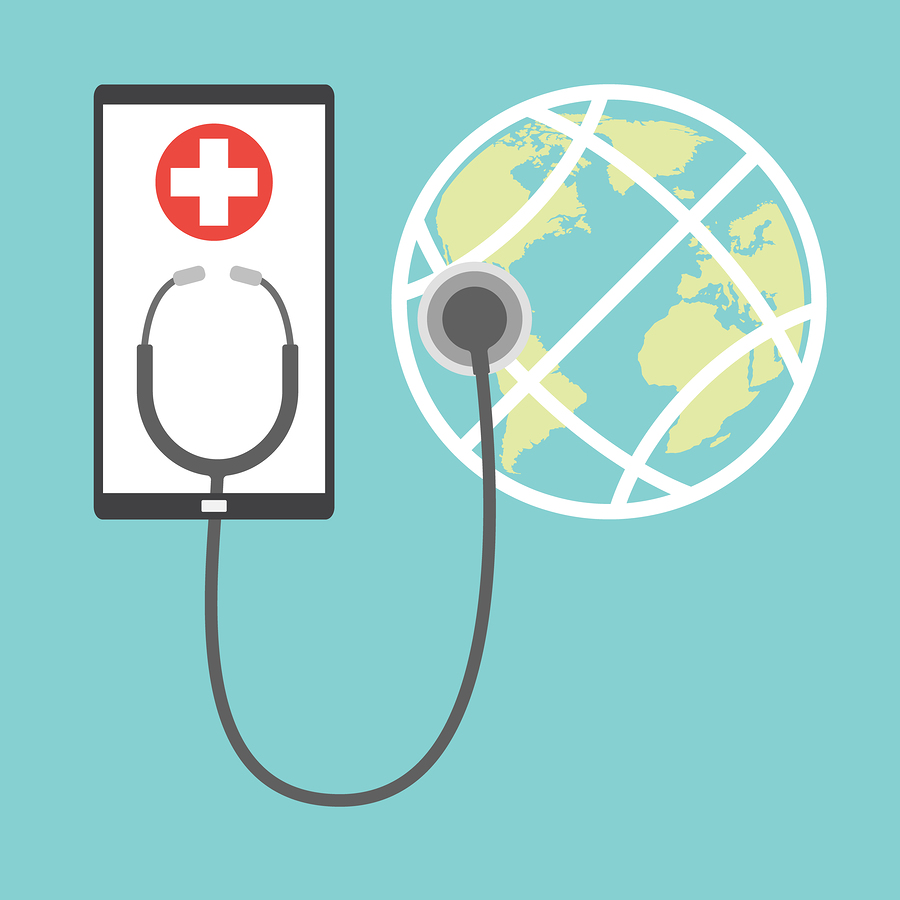 Don't you hate going to the doctor's office? Especially the waiting room – sitting there surrounded by other sick, sad souls – waiting and waiting and waiting some more.
Well, in this post we are going to review some awesome apps that enable you to communicate with your doctor remotely (AKA telemedicine), and others that empower you to take control of your personal health and well-being. Because the best way to avoid the waiting room is to avoid getting sick in the first place!

Telemedicine
Doctor on Demand
"Is there a doctor in the house?" Actually, there is – via video! With the Doctor on Demand app, you can get an educated opinion about what is ailing you or your child from a board-certified MD—anywhere, anytime. The app provides around the clock access to licensed physicians in all 50 states. When you open the app, you'll begin by describing your medical problem and any meds that you are currently taking. Then for a fee – around $40 – you'll get a video consultation with a doctor in your area. The doc can answer your questions, prescribe meds, and make a referral to a specialist.
Note: Not all states currently allow video diagnosis and prescription. Find out here if your state does.
PingMD
Imagine being able to message your doc directly without anyone else getting in the way. PingMD enables you to connect with your doctors, and allows them to consult with their colleagues when their input is needed. This private and secure messaging app allows your doctor to monitor the progression of an illness, to provide advice, or to send images and xrays. Every "ping" is saved in your medical record so that your doctor can keep tabs on your condition and advise you if an appointment is needed.

Wearables
Remember when wearables were clumsy and uncomfortable to wear – not anymore!
Jawbone Up Move Activity + Sleep Tracker
Once you install the app, the Jawbone tracks every step you take, every move you make. It tracks your exercise routine, how many calories you burn, and how many hours you sleep. Then it will crunch the numbers and let you know if you're eating right or if you're getting a good night's sleep. Share your fitness goals with friends and family, and compete against each other.
Fitbit Surge
The Fitbit Surge isn't just any old fitness tracker – it's the ultimate fitness, GPS-enabled super watch. It not only tracks how many steps you take, calories you burn and how much sleep you get, but it also monitors your heart rate. If you want to stay in touch when you're exercising, you can receive cell phone and text notifications on your touch screen. And with GPS tracking, you can leave your phone home when you go for a run or bike ride. Another bonus: The battery lasts up to 7 days!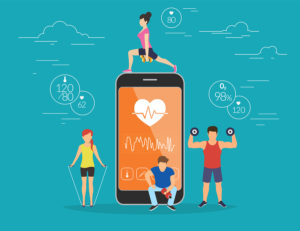 Personal Health & Well-Being
Calm
One of the more popular meditation apps, Calm consists of a series of guided meditations, which range in length from three to 25 minutes and are organized by topic, such as Walking Meditation and Self-esteem. Calm is the choice of millions of users who claim that it reduces their anxiety, improves their sense of well-being, and helps them sleep better and cope better with stress. There are wonderful features such as the Daily Calm, a 10-minute exercise designed to start your day with the right mindset or to end it with a relaxing meditation. Calm provides meditations suitable for beginner, intermediate, or more advanced users, and offers both guided and unguided sessions.
Lose It!
This app provides tools for tracking what you put into your body and how much exercise you get. The tools are super-easy to use and completely intuitive. The Lose It motto is, "Search it, scan it, or snap it!" To get the calorie count for your next carne asada burrito, simply scan the barcode or snap a pic, and let the app do the rest.
Quit That!
Research shows that it's a lot easier to quit a bad habit if you have a group of supporters that you feel accountable to. Quit That provides that community and it lets you track any bad habit that you want to get rid of, whether it's interrupting other people, smoking, drinking too much – any behavior that you've grown tired of and want to change.
If you or someone you care about has a chronic condition, this app could literally be a lifesaver. HealthVault is basically a way to store all your medical records so they are safe and always accessible. With this free app you can input daily health metrics, such as glucose levels, oxygen and blood pressure rates, among others. The Health Vault automatically saves your data, so that it can be easily shared with your doctor or family members.
First you have to identify a goal – you want to drop a few pounds, get control of your diabetes, or do a better job of managing stress. Then, for $15 a week, this iPhone app connects you with a personal health coach with specific expertise in your area. Your Vida Health Coach responds to your questions and is there for you whenever you need guidance or encouragement. Weekly video conferences and phone calls are available.
Telemedicine, wearables, and personal health apps are transforming healthcare as we know it by making it more convenient for consumers, more prevention-focused, and less expensive.
Comments
comments