Ah, summer – the time of year we pack up our most comfortable casual and hit the road/sea/air for some prime traveling. And while we all try to disconnect from reality, it's a bit harder or not possible for those who need to have their tech with them 24/7. Luckily, we've found a few super helpful ways to spend less time worrying and more time enjoying your travel.
1. TV USB PORT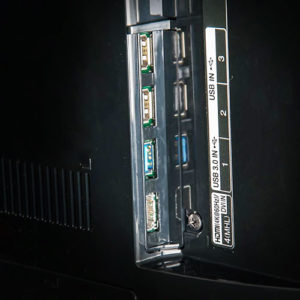 Stop fighting over the coveted wall socket and start charging like a smarty when you utilize the USB port in your hotel's TV. You're bound to find at least one, not to mention the hotels that conveniently place ports on the bedside stands.
2. WIFI UNLOCKED
The hunt for Wi-Fi is real when you're abroad. Utilizing websites such as Foursquare and Yelp can often yield user-submitted Wi-Fi passwords to the spots around you. If you can't find the passwords online, most businesses will provide it to you upon politely asking (some restaurants have them printed on the menus as well).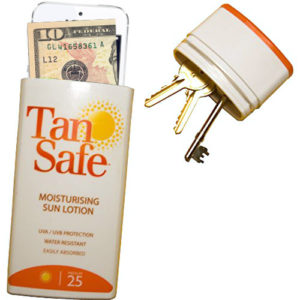 3. STASH YOUR STUFF
It's always better to be safe than sorry when traveling, which is why several people use a disguise for their personal items. A hallowed out deodorant or sunscreen stick can store keys, a phone and pocket change without looking like a wallet. This way, you can deter sticky hands and spend more time relaxing!
4. CYBER NINJA
Before you start pouring through the internet looking for the best deals on flights, make sure your browser is set to private mode. This turns off site tracking, something that almost every travel site uses to up the price each time you return to their site.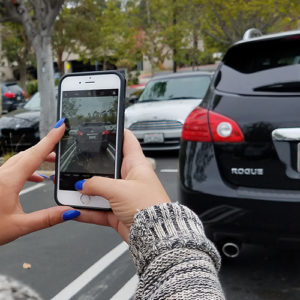 5. CAR PARK SELFIE
Are you the type to immediately forget where you parked? A super easy way to remember is taking a car selfie. Whether you drop a pin, take a pic with the street signs or set a reminder, those few extra seconds can save you the exhaustion of searching for your car.
9. GET YOUR OWN VPN
If you're able to, setting up your own virtual private network (VPN) can be a complete lifesaver for those who need unrestricted access to the web. Not only does it get around region-restricted websites, it's also much more secure and easily accessible.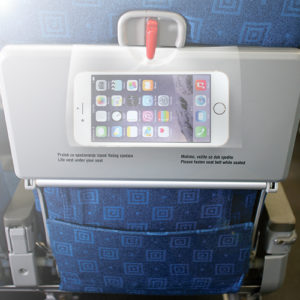 7. IN-FLIGHT ENTERTAINMENT
This hack can also be used on the road. If you find yourself sitting behind a chair without a screen, simply place your phone in a plastic bag and snap it to your airplane tray/chair backrest.
8. DJ ANYWHERE EVERYWHERE
No available outlet? No problem. Placing your phone or tablet into a cup or bowl acts as an amplifier for bumping your tunes. This is especially handy in sandy situations where even the smallest grains can seriously damage a portable speaker.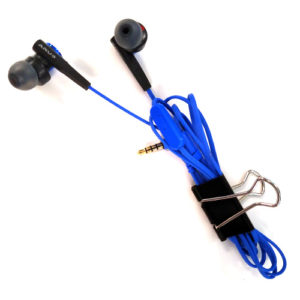 9. LIFE UNTANGLED
There's a few different ways to transport multiple cables, and one is using a binder clip. This simple trick keeps your cords separated while protecting them from being damaged.
10. CHECK IT ONCE, CHECK IT TWICE
An easy yet forgetful trick, check your stuff! The pain of traveling hundreds of miles only to realize you forgot your charger/ear phones/computer can be frustrating and costly if you chose to replace anything. If you're going abroad, remember to pick up an outlet adapter for foreign outlets.
Comments
comments