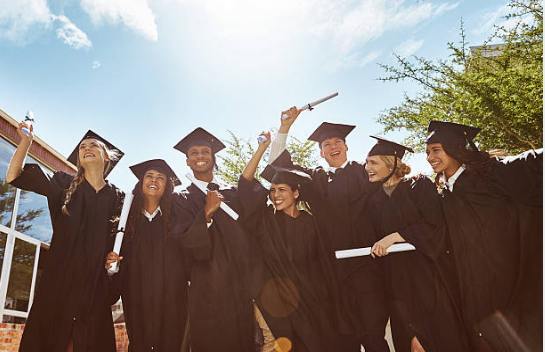 Graduation season is a time to celebrate years of hard work and the beginning of a new chapter. It's also the time of year a lot of us are scrambling to find that perfect gift to congratulate your scholar. Fear not! We've come up with a few ideas that not only most grads would appreciate, but that will also actually assist them in the real world.

Whether your grad is out and about on a job hunt or backpacking freely, a decent bag or briefcase is always a sound gift. For the business grad, we suggest a functional yet modern briefcase or messenger bag. Several business bags come standard with an array of dividers, pockets, and sometimes even a separate battery-controlled charger for tech. For the adventurous scholar, a solid backpack with a laptop compartment will keep their tech safe and snug. Be sure to ask your grad what size laptop they have if this is the route you're going.

If there's something that any grad understands, it's the importance of entering the workforce with essential tech. This gives your grad a great advantage over the other candidates. A smartphone is almost a given for any entry-level professional, especially a reliable one. Gifting a laptop presents your grad with an array of possibilities, all while maintaining value and lasting for years to come. Gazelle sells an assortment of high quality, gently used MacBooks and smartphones that will help you save and aid your student to grow.

Thinking of gifting your grad with jewelry for graduation? Why not make it smart jewelry? You're probably most familiar with Fitbits and Apple Watches. There is now a plethora of smart accessories available with several styles and functions. Ringly is one company on the rise, creating smart rings and smart bracelets that signal a gentle buzz for notifications. These are optimal for those who have a tendency to constantly check their phones. This is something that could prove to be negative in an important interview or meeting. If Ringly is a little too flashy, Motiv has simple and discrete bands that provide the same service.

No matter what profession your grad is seeking, a solid pair of headphones can prove to be a substantial grad gift. This one is a little more dependent on personal preferences. For example, a student who's constantly on the move may choose a pair of wireless Bluetooth headphones over a pesky wired set. Other considerations include earbuds or over-the-ear, sound and microphone capabilities. Nonetheless, here are some sweet selections to get you started.

For the tech gifts that are lighter on the ol' wallet, there's a large number of products that can still benefit your grad immensely. For the music lover, Chromecast Audio can adapt any old wired audio system into wireless for only $35. High-powered USB chargers come in handy for more than a handful of reasons as well. Other gifts that you can score under $50 include speakers, trending instant cameras, phone accessories and much more.
Don't forget to check out our huge inventory of gently used iPhones, MacBooks, iPads and more!
Comments
comments