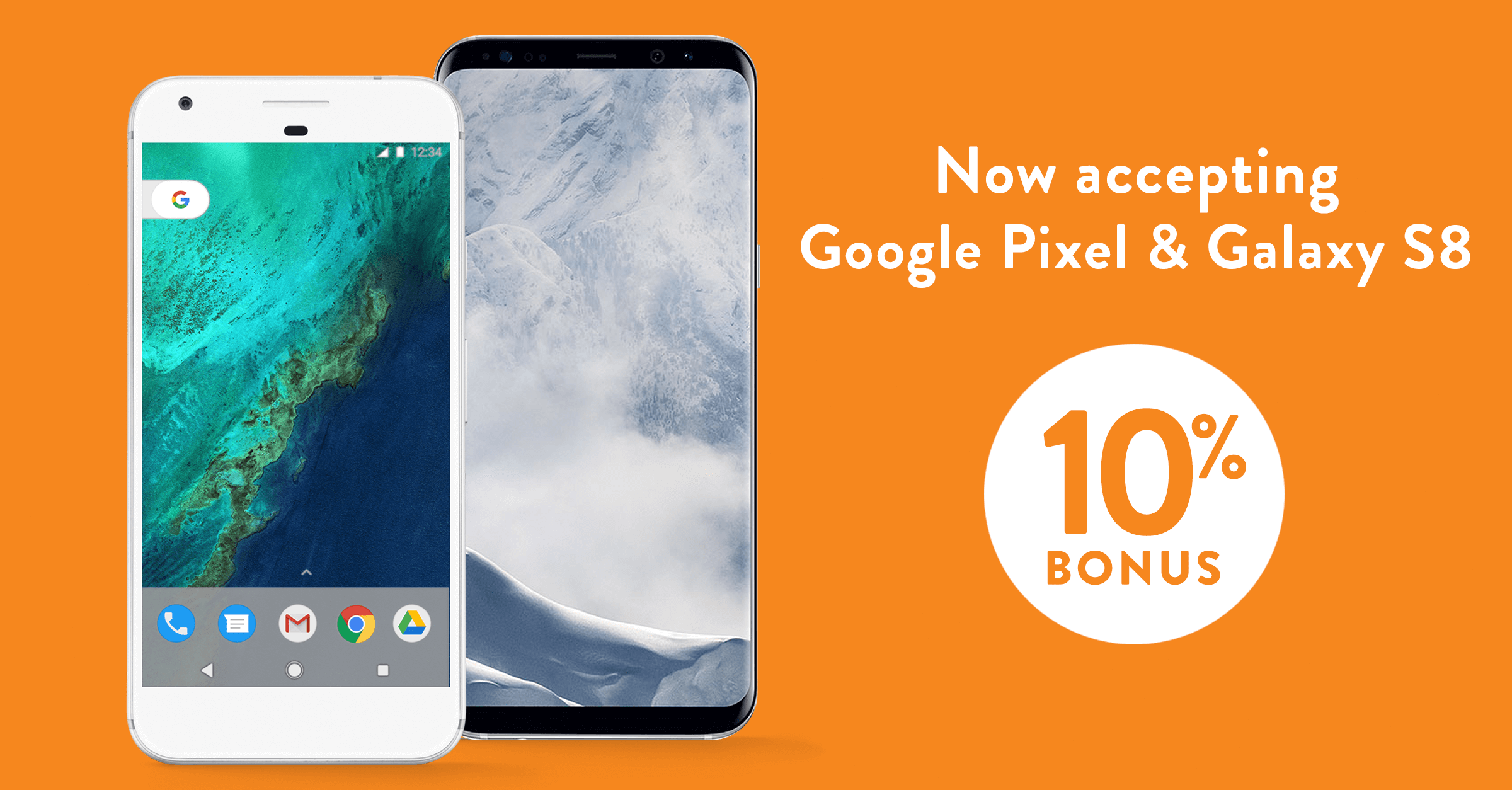 Have you heard the news? Gazelle now accepts Google phones and the Samsung Galaxy S8. Yep, we're adding to our family of brands to help you earn and save even more.
Google joins our roster of accepted phone makes, which also includes Apple, Blackberry, HTC, LG, Motorola, Nokia and Samsung.
Google Pixel
The Google Pixel is one of the top performing phones of both 2016 and 2017. The 12.3 MP camera is easily one of the most fine-tuned of it's time. Additionally, it holds the seemingly endless storage to put those pics in with Google drive. The curved design allows for a more comfortable grip, along with a fully charged 7 hours of battery life in a mere 15 minutes. Talk about convenience.
Galaxy S8
The Galaxy S8 is another advanced phone joining the Gazelle lineup. Proudly boasting the world's very first Infinity screen, the Galaxy S8 also holds an exceptional front-facing 8MP camera with a rear-facing camera that shoots in vivid 4k. Owners of the S8 are also paired up with Bixby, the artificial intelligence that makes sure you stay on track with evolving adaptation to the way you interact with your phone. For the world travelers, Bixby is also built into the camera to translate languages and remember landmarks.
By opening our trade-in options with Google and the Galaxy S8, Gazelle is able to do more payouts, especially on newer devices. If you own a Pixel or an S8, found out how much your phone is worth on our trade-in site. And to add on to the excitement, we're offering a 10% bonus on these trade-ins until July 31! Check your value today.
Comments
comments