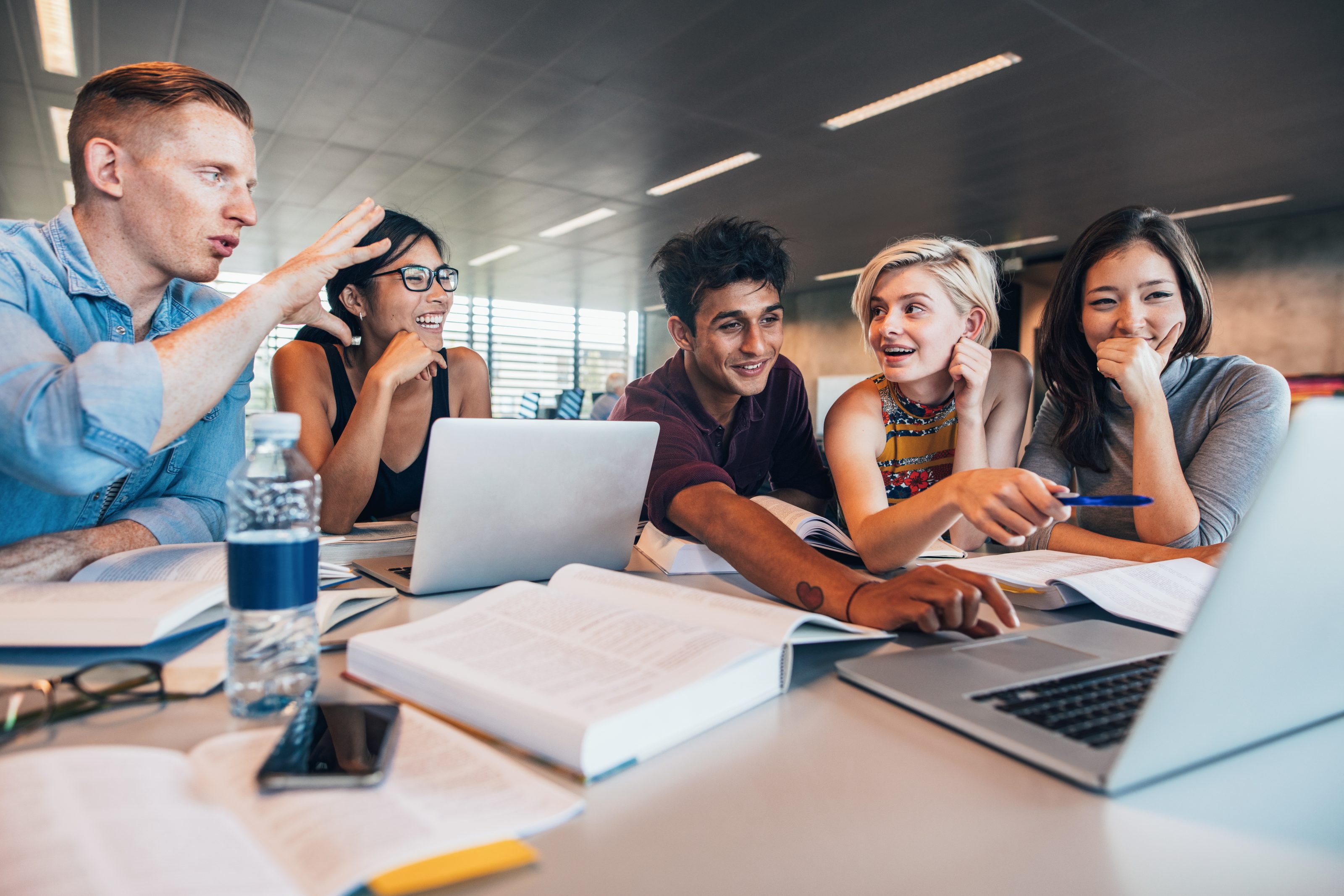 The smell of freshly printed syllabi and new school supplies is in the air as we head into the 2017 back-to-school season. Before you invest in a new set of notebooks and pricey textbooks, it's time to consider going digital. Most classes require a laptop or computer for outside work, so it makes sense to take them wherever you go with the investment in a MacBook or iPad. Below are some helpful factors to consider when completing your school supply shopping this fall.
This sleek laptop is known for its ease of transportation and user-friendly interface, as with most Apple products. It's perfect for fans of compact possessions, whether you take public transport to class or simply prefer smaller tech.
Pros:
The Air is has an appealing appearance and lightweight handling, reaching decent processing speeds with models 2011-present. Additionally, the backlit keyboard is basically full size compared to other brands of compact laptops. The MacBook Air includes all advantages of Mac OS and standard preinstalled Apple apps and also has a solid battery life for those looking to carry it around to several classes while holding a charge.
Cons:
Because it's engineered for easy transport, the Air is primarily engineered for offline use. This isn't so great for music engineers and video editing students that required larger software and online presence for publishing. Another con for this reason is the low internal storage capacity. For you gamers, this is another reason to give good consideration to your laptop selection.
The Verdict: The MacBook Air is best recommended for the light traveler. It gets the job done and can be light solution to hauling around a large laptop to each class.
Sounds about right? We've got MacBook Airs at a fraction of the retail price tag on our site.
A standard as far as model recognition, the MacBook Pro has been a favorite among students for many years. From resilient display to simple usage, it's a clear winner in a few departments but may fall short in a few others. Let's look at the pros and cons.
Generally speaking, Macs are a lot less complicated to use than most other brands in the computer world (unless one is more comfortable with PC interface). The MacBook Pro is staple among many design/video/photography students as Final Cut Pro and other Apple-affiliated programs allow for simple function. They're also generally less prone to viruses, have top-of-class physical features such as screen display and perform pretty fast with just about any task.
Cons:
For those who wish to make their laptop truly their own, MacBooks aren't nearly as apt to an upgrade as other laptops. And although the Mac operating system is fairly simple for most to use, it may not be the best for those needing more intensive computing.
The Verdict: The MacBook Pro is the best choice for the visual arts students. The brilliant display brings the most life out of each project while the ease of usage makes the work much easier.   
If you're looking to join the MacBook Pro club for less, check out our inventory online.
iPad
A breadwinner in the tablet arena, the iPad is a staple that gets the job done while allowing for a little bit of fun in the process. All of the ease of a MacBook packed into one tight package, this tablet is sure to help any student out with a multitude of tasks.
Pros:
In terms of textbooks, iPad is your new best friend. Instead of spending anywhere between $40 and $400 for a textbook, an iPad replaces each cumbersome book with a lighter, more practical e-book option. One can even mark pages and highlight like a physical book. It's all the knowledge at only a fraction of the weight using an astonishingly less amount of natural resources, i.e. trees for paper. Much like the MacBook, the iPad also has decent battery life for optimal mobility.
Cons:
A slight downside to using an iPad in class is the lack of compatibility with Flash player. This is usually only needed during video playback but you may come across some PF files that act up. Additionally, iPads lack a USB port and aren't the greatest to complete group projects on (unless it's individual tasks).
The Verdict: An iPad is perfect for the textbook-burdened student. Save money big time and consider investing in this tablet – trust us, your wallet and back will thank you.
 Check out our discounted iPads and get a leg up in your classes, without breaking the bank.
Comments
comments