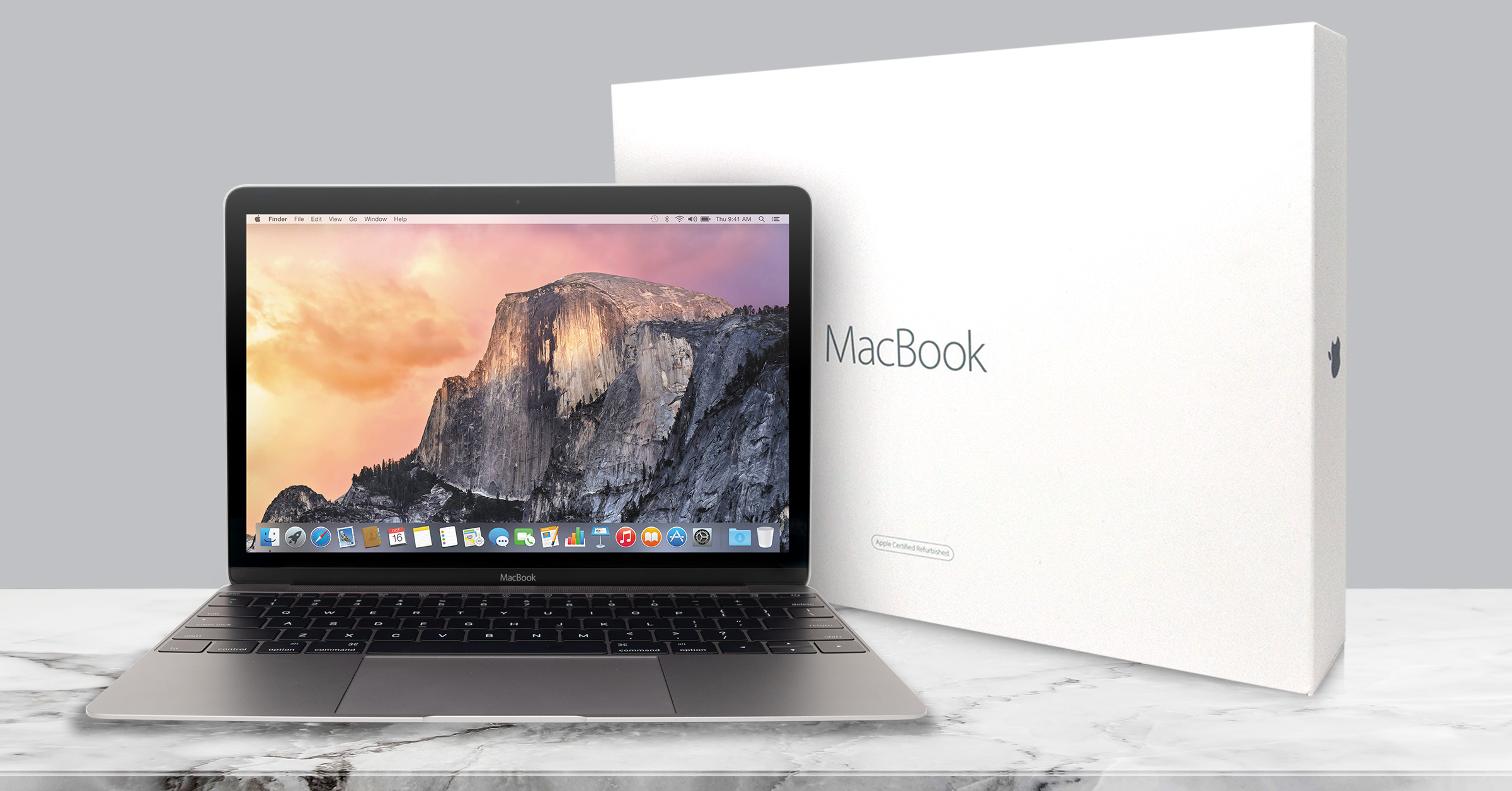 There's nothing quite like the feeling of opening up a fresh piece of technology. The feel of the packaging, the flawless screen, and, dare we say, the smell? All of this and more has made us more driven than ever to provide a unique experience for our customers. We're proud to announce the addition of Premium Refurbished MacBooks® to Gazelle.com!
Our Premium MacBooks are more than just top choice. Choosing a Gazelle Premium MacBook is almost like opening one up for the first time – only you pay less.
What makes it Premium?
Our refurbished MacBooks have been and will always be a solid option for those looking to upgrade their laptop for less. What separates the Premium option from our already viable MacBooks is its original Apple packaging, original Apple accessories and official Apple Certified Refurbished label.
Upon purchasing a Premium MacBook, here's what will be delivered right to your door:
Original Apple packaging. 
Original Apple accessories.
Apple Certified Refurbished. 
Other Key Features
As with all of our models online, each MacBook features its own optimal features to allow you the best experience possible.
Powerful Performance
Choosing a MacBook is like picking the fastest horse at the track. Each model is carefully designed with advanced core processors. This ensures that you're able to get your work done faster, handle multitasking and maintain performance all at the same time.
Hearty Storage
No need to stress over storage space any longer. Our MacBooks range in a variety of storage options to meet your needs and host all of your important documents, photos, music and data. Whether it's large work documents or your favorite flicks, these MacBooks were engineered to hold your stuff securely.
Dazzling Display
When it comes to display, there are few laptops that can hold a flame to the MacBook. From our smaller 12" models to the 15" display, the vivid color is sure to provide an optimal screen on which to complete your tasks (and better enjoy entertainment).
Apps
Every MacBook on Gazelle.com is equipped with the apps you need to get your work done and have a little fun. This apps include but aren't limited to iTunes®, Photos, Mail, Safari, Pages, Notes, iMovie®, Time Machine® and more!
Have you been considering upgrading your laptop? Our Premium MacBooks aren't only less than new models sold in stores, they're also almost indistinguishable. Browse our selection of Premium MacBooks today. Trust us, you won't be disappointed.
e
Comments
comments