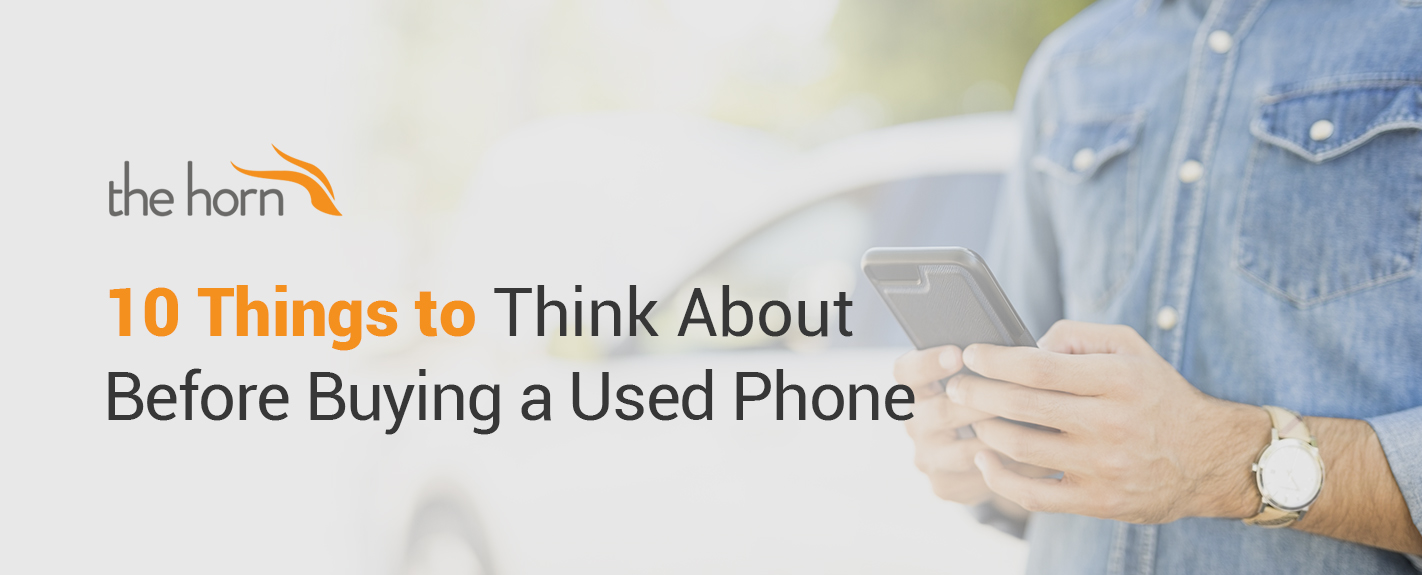 Buying a used smartphone is one of the wisest ways that you can save money. When you consider the retail price on some of the newer phones on the market, purchasing a used model from two or three years ago could help you cut those prices by a third or more.
People who buy used phones online are generally hoping to avoid spending $800 – $1,200 for a new smartphone. On some sites that have used cell phones for sale, you can find smartphones for just a fraction of that price. However, you should approach sites that have used phones for sale with caution. Keep the following steps in mind when buying a used phone.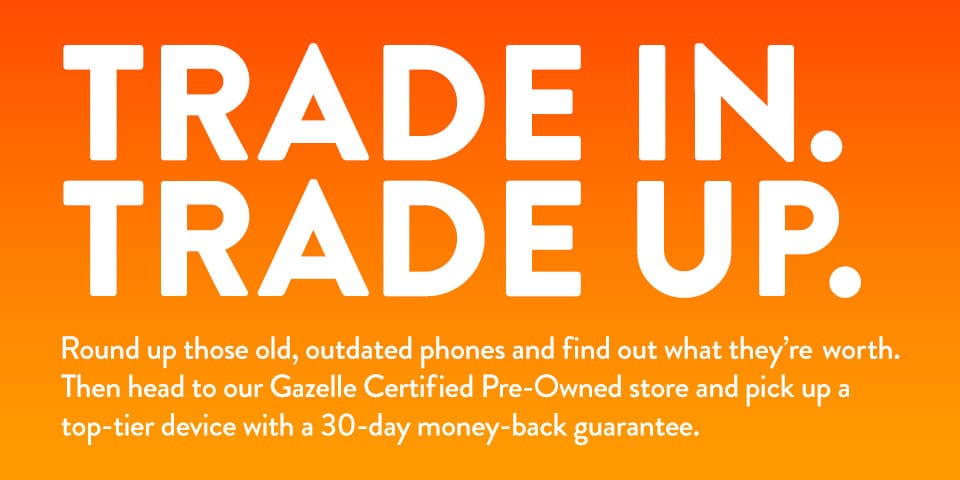 1. Compare Prices
Always make sure that the price you get on a phone is fair and reasonable for the make and model in question. If you are unfamiliar with the going rates on certain brands and models, compare prices online to get an idea of the general ballpark. In any case, purchasing used over new will help you save money, especially if the phone is more than two years old at the time of resale.
2. Buy From a Trusted Seller
Buying a used phone should always be done with an ounce of caution, whether you purchase from a private seller online or walk into a store to buy a refurbished model. When you purchase a phone online, it is crucial to verify that your information is safe and that the seller is reputable. After all, you will be submitting your credit card or bank routing number to the seller, and you will need to verify that the seller does, in fact, honor orders.
If you choose to purchase a used phone from an independent seller on the Internet, check the feedback that they have received from past customers. Are the reviews of this seller negative or positive? If prior customers have stated that their orders never arrived or were not as described, look elsewhere. If all is well, examine photos of the phone you plan to buy and ask the seller questions about details not sufficiently clarified in the description.
If you buy a used phone over the counter, check for reviews of that seller's business online. Before you hand over your hard-earned cash, do everything to verify that the phone will function as described.
3. Check the Return Policy
Pre-owned smartphones should always come with a fair return policy. Even though you will be paying less for the phone, you should still have time to feel the phone out and determine whether it will be the right device for your needs. If the seller refuses to offer any kind of return policy, look elsewhere.
A return policy should give you a window of between 14 days to a full month to decide whether you want to keep the phone. If the seller says that you have 48 hours to make up your mind or be stuck with the phone, you are not dealing with a confident seller. You should be able to return the phone for any reason, whether your dissatisfaction concerns the functionality or a simple change of mind. After a few days of exploring the device, you might discover problems with the software or hardware.
There are various possible reasons why you might decide to return a used smartphone. It might lack a crucial feature that you cannot live without, such as a camera or video function. You might find a better offer elsewhere and wish to get your money back to spend instead on that other phone. Whatever your reasons might be, your decision to return a phone is your business and should be honored by any seller, providing you act within the specified timeframe.
4. Inspect the Smartphone
The moment you have the smartphone in your hand, give the device a thorough inspection and run some diagnostics to verify that it works as expected. A common mistake that some buyers make is to do a cursory flip through a new phone and then put it down, expecting to learn about the functions gradually in the days ahead. When the phone arrives, you will only have between two and four weeks to decide whether you will want to keep the phone, so time is of the essence.
Today's smartphones come equipped with numerous features, which makes it important to learn about the phone within the first few days. If possible, spend several hours during those first few days experimenting with all the features, such as the camera, the touch-screen, the voice recorder, the video function, the playback capabilities, the notepad, the keypad, the timer, the apps, the storage and various other details. Make sure that the phone can withstand a range of temperatures and charge sufficiently for up to a day of active use per charge. Determine if the phone can stay on and alert without blinking out.
Open diagnostic mode to see whether the hardware is working properly. You can do this by searching the manufacturer and model online for the numbers and codes that will bring up diagnostics for the phone.
5. Note the Phone's Exterior Condition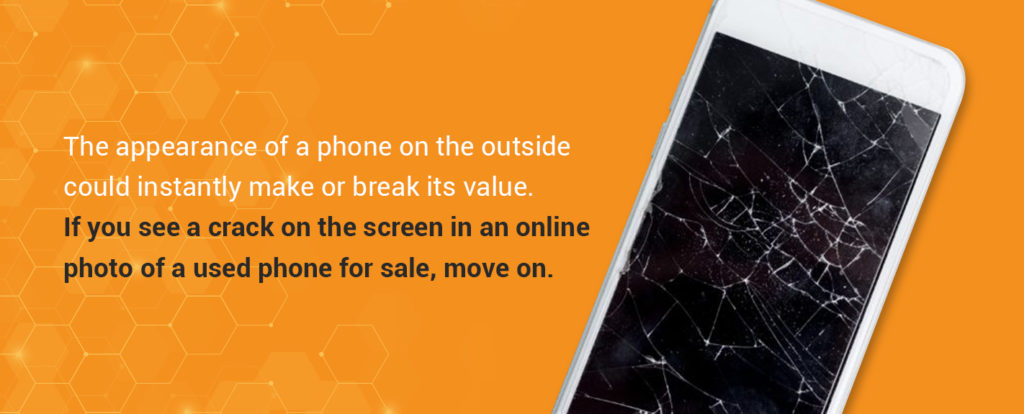 The appearance of a phone on the outside could instantly make or break its value. If you see a crack on the screen in an online photo of a used phone for sale, move on. Likewise, do not even bother purchasing a cracked phone over the counter as the device will have likely incurred more than just aesthetic damage. A phone with a cracked screen was almost certainly dropped, tossed or hit by a fallen object, all of which could cause great internal stress.
If the damage on a phone is limited to scrapes or streaks along the back and edges, it might not matter, depending on your aesthetic preferences. Flaws of this nature can form over time as a phone is used frequently and carried in disorganized purses and bags. If you plan to get a smartphone cover to protect the device, you might not even see these minor imperfections.
6. Know the Difference Between Used, Certified Pre-Owned Certified and Refurbished Phones
The quality of a used smartphone may depend on whether the device is certified pre-owned or refurbished. Granted, not all secondhand phones fit into either of those categories. A phone sold by an independent seller would simply be a used phone, meaning that it will probably be more than two years old and aged in its functionality. At best, a used smartphone will work adequately and not have any major defects, presumably as described on the item's sales page.
The next grade up on the secondhand phone market is the certified pre-owned device. Phones in this category have usually been tested by the reseller for basic and advanced functionality. As such, certified pre-owned phones are generally assured to give optimal performance and be backed by a limited warranty. The secondhand phones sold on some of the larger resale sites on the Internet are usually certified pre-owned.
Refurbished phones are models with newer hardware components and updated software. A refurbished phone could be any model built more than two or three years ago but resold with a new battery and operating system. In some cases, a refurbished phone will feature an entirely new motherboard, hard drive, memory or screen. Refurbished phones generally sell at higher prices than certified pre-owned models due to quality factors. Some of the major, most reputable online and storefront retailers will only sell secondhand phones if the devices have been refurbished.
7. Find out if You Can Use the Phone on Your Carrier
Not all phones will work with any carrier. In most cases, when you purchase a smartphone, the carrier is part of the package. Therefore, if you already have a carrier and just need a new phone, you should purchase a phone that is compatible with the same carrier. Sometimes, your carrier will sell or lease you a new phone. Many of today's carriers sell certified pre-owned and refurbished phones at a fraction of the price of newer models, whether you chose to buy or lease. Often, the phone will be just one model back on the manufacturer's timeline. After all, your carrier will want to keep your business, especially if you have been a reliable customer for a long time.
When you lease a new phone, you will usually be billed for a certain amount every month until the phone is paid off, typically over 24 months. Granted, you will ultimately pay more under such a contract than if you pay for the phone in full up front, but you will save money in the meantime. Going this route, you can often get a great deal on the type of phone that might otherwise be out of your price range.
8. Decide Whether to Buy an Unlocked Phone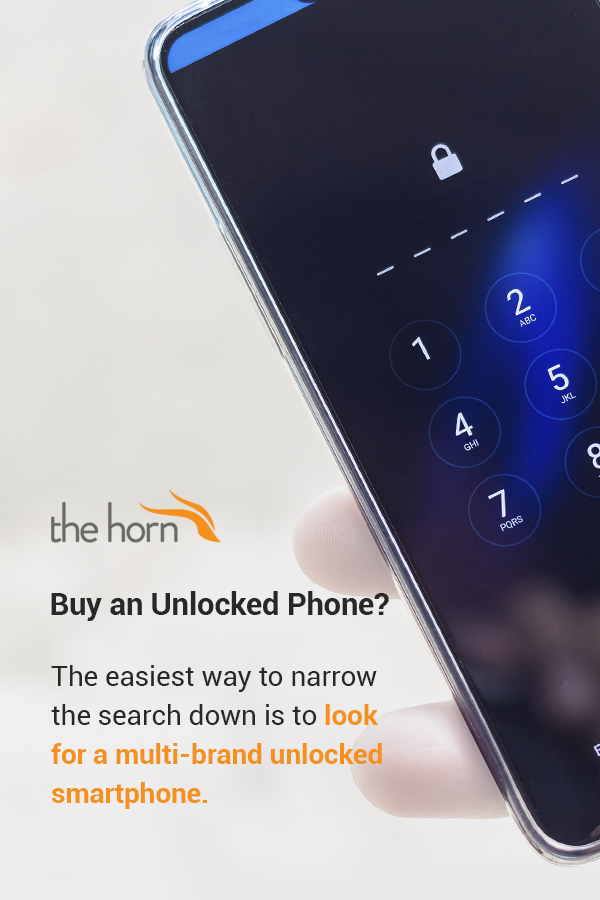 If you opt to buy a phone from a source other than your carrier, make sure that the device will be compatible with your carrier. Not all secondhand smartphones will work with your carrier at first, though some of the incompatible models can be unlocked and then used on your pre-existing wireless account. Make sure that the phone you select has optimal frequencies to accommodate sufficient range on your carrier.
The easiest way to narrow the search down is to look for a multi-brand unlocked smartphone. That way, it won't matter which carrier you use as the phone will work the same. Otherwise, you might need to change carriers and go with a service that will accommodate the brand you choose. The best option in this regard would be one of the Global System for Mobile (GSM) networks like T-Mobile or AT&T. Alternately, you could choose a code-division multiple access (CDMA) phone compatible with the two other major carriers, Verizon and Sprint.
9. Make Sure the Phone Wasn't Reported Stolen
Smartphone theft is one of the more prevalent crimes in the modern age. Fortunately, a phone can be remotely deactivated once it goes missing. Still, many phones get pick-pocketed and sold at pawn shops. If you purchase your phone certified pre-owned or refurbished, you will not have to worry about it being a stolen device because the reseller will have checked its functions and verified that the device has legitimately been re-circulated on the market.
There is more reason to be concerned about prior theft if you purchase a used phone. A phone sold as-is for a low price by an independent seller could easily be a stolen device. The possibility is likelier if the seller does not even have many customer reviews to vouch for their credibility.
One indicator of a legitimately resold phone is when the package contains the original box, user's manual and connecting cords. These are items that a thief would not have been able to access in most situations, especially in cases of pick-pocketing and other light-of-day, opportunity crimes. A phone sold with a screen protector would also indicate a quality phone sold by a responsible seller. To verify, check to see that the new phone works with your account and also check the IMEI number with your carrier.
10. Consider the Software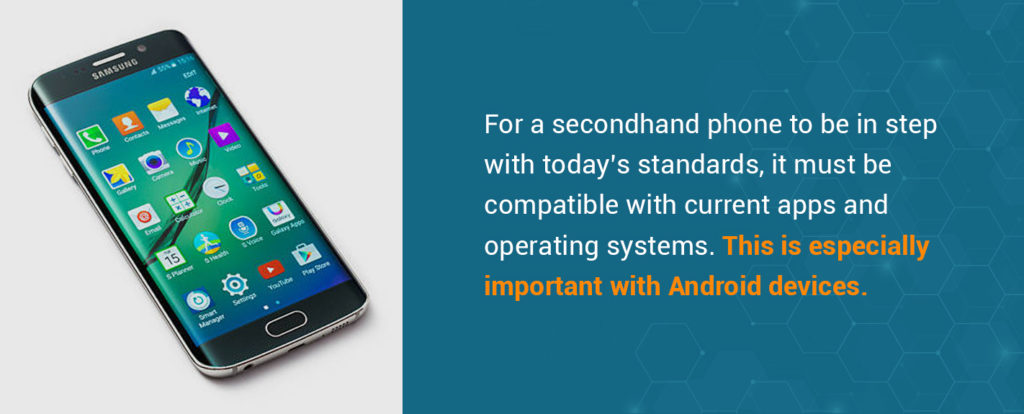 For a secondhand phone to be in step with today's standards, it must be compatible with current apps and operating systems. This is especially important with Android devices, which are updated continually and tend to evolve radically in the space of two years. If you buy a used Android phone, never let it go more than two months without updates.
A few years is less drastic with iPhones, as Apple usually supports its older software programs. Therefore, an iPhone released in 2016 or 2017 should not be as much of a relic as an Android manufactured within that timeframe.
If you buy a used phone and soon decide that you need to update to a newer operating system, you might need to replace some of the internal components to make this change. If you lack the skills or know-how to perform this work yourself, search for smartphone repair technicians in your area and ask for a quote on system updates for your make and model. You could easily run the latest OS in an old case, providing that the phone has sufficient memory, space and processing power.
Buy Used Smartphones at Gazelle
If you're in the market for a phone upgrade and not looking to pay the full price of a new one feel free to explore Gazelle today to buy or sell a used smartphone.
Comments
comments