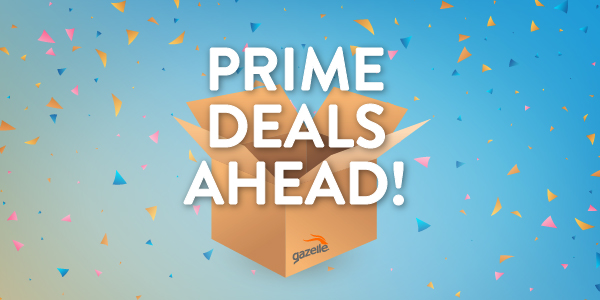 The day you've been waiting for HERE!! Our 2020 Ga-Sale Day officially starts today, October 13th! It's packed with a ton of exclusive savings, making it a perfect time to get the devices you need for even less!
What Is Ga-Sale Day?
Ga-Sale Day (get it? Ga-Sale? Gazelle? We know, so punny) is an annual event we hold on our site to get you the best devices at the best prices! The great part about Ga-Sale Day compared to our competitors is that you don't need a paid membership to access these deals, and we include awesome perks such as free expedited shipping and site-wide discounts!
What Are This Year's Ga-Sale Deals?
Here's what we have going on right now at Gazelle.com:
15% off iPhone 11 Pro Max, 11 Pro, 11, all iPad Pro models
20% off iPhone XS, XR, 6s, all Samsung phones
25% off iPhone 8, 7, all Motorola phones
30% off iPhone SE 1st Gen, 6 Plus, 6, all Google phones
10% off sitewide
On top of the deals you see above, there's also free expedited shipping! Trust us – you don't want to miss out on these savings.
Save Big with Ga-Sale Day
Whether you're looking to upgrade your phone, replace your iPad or get some holiday shopping done early, Ga-Sale Day is the perfect time to grab sweet deals on top devices. Make sure to visit our site and get your hands on the tech you deserve for less!
Comments
comments