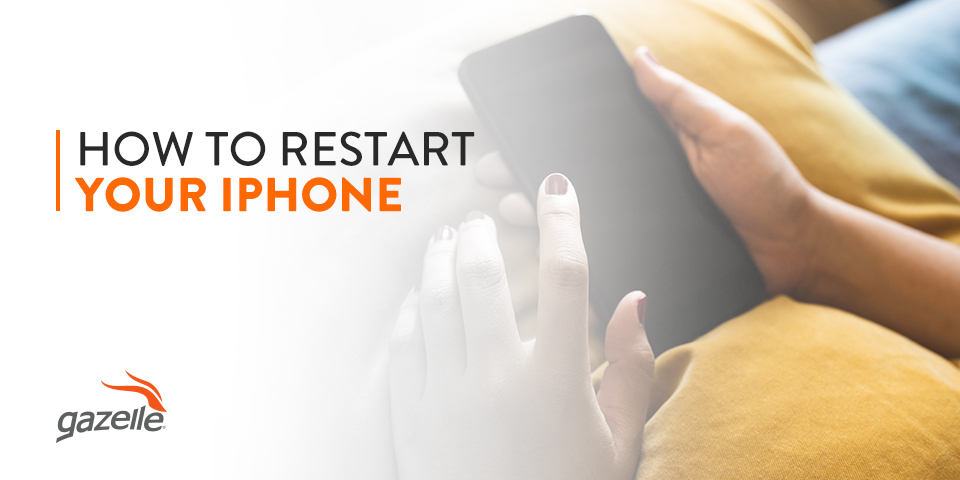 Even brand new smartphones have occasional performance glitches, like sluggish speeds or unexpected app crashes. When your iPhone becomes unresponsive, you might not be able to restart it with the traditional power button method, prompting a forced restart. Force restarting your device may improve your iPhone's performance, but the process varies between models.
Learn more about what causes spotty smartphone performance and what to do when you need to restart your iPhone.
Signs You Need to Restart Your iPhone
Every smartphone comes with a specific amount of RAM space available. As you open and use a new app, your RAM stores it and all of its information on your phone for quick access instead of closing the app each time you move to a new one. The more RAM a device has, the more app information it can store at once, and the faster and more efficient your phone operates overall.
As you open multiple apps and the RAM tries to sort itself out, performance might start to slow down or cause glitches, such as:
Apps are freezing or crashing: If you open an Apple app or third-party app and it immediately closes, crashes or starts glitching, it could mean that your RAM needs clearing to make space for the app's information. Force restart the device and try reopening the app again. If that doesn't work, consider uninstalling and reinstalling the app to see if it improves performance.
Lagging or sluggish performance: Lagging and sluggish smartphone performance makes it difficult to play mobile games, send text messages, browse the web, use GPS navigation and stream video content. A forced restart may help boost performance and increase overall speed.
It gets stuck during startup: Sometimes smartphones can get stuck in a startup loop, where you power the device on, and it never moves past the startup logo screen. A force restart will help kick the device out of this cycle.
The screen is black or unresponsive: If your screen is glitching, such as a skipping, stalling or a frozen display and unresponsive touchscreen, a force restart will help you access your apps and use your screen again.
To remedy problems like these, it takes more than manually closing your apps when you finish using them — you need to periodically restart your device to clear the RAM entirely to give it a fresh start to boost speeds and improve performance. Manual restarts and forced restarts are a critical part of managing your device.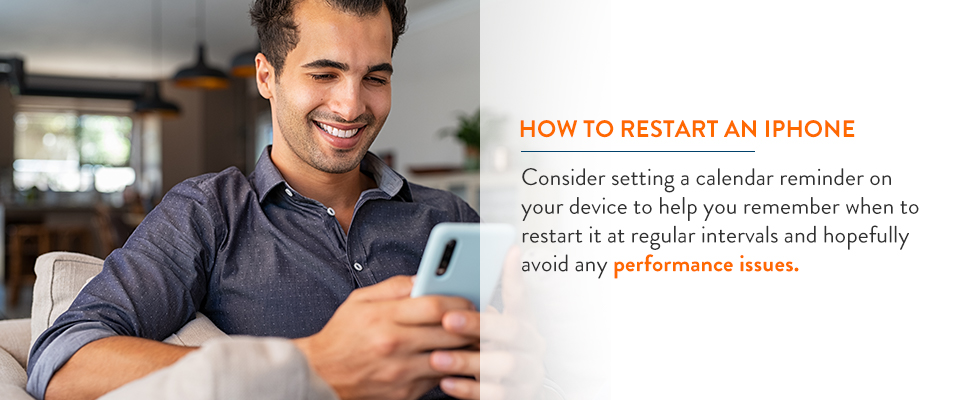 How to Restart an iPhone
There is no set frequency for how often you should restart your device to keep things running smoothly. Some device owners restart their phone daily, weekly or monthly — whatever works best for you and your smartphone. Consider setting a calendar reminder on your device to help you remember when to restart it at regular intervals and hopefully avoid any performance issues.


If you're unable to restart your phone with the traditional method — pressing and holding the power button down — you might need to force restart the device. How to force restart your iPhone depends on which model you own.
iPhone X, 11 or 12
Apple's most recent releases, the iPhone X, iPhone 11 and iPhone 12 lineups, do not have a home button, which changes the force restart process compared to earlier models. This leaves two force restart methods — a touchscreen-only option and a button option.
The touchscreen-only method involves:
Navigate to the "Settings" app from your home screen or application library.
Select "General" settings.
Click and slide the "Shut Down" bar at the bottom of the General Settings menu until your device powers down.
Restart your phone by clicking the power button.
The second method is a good option if your touchscreen is inaccessible due to damage or unresponsiveness:
Press and hold the "Volume Down" button while simultaneously pressing and holding the side, or Siri, button.
Continue holding until the device outputs a haptic vibration and the "Shut Down" slider bar — in addition to medical and emergency alert buttons — appears on the screen.
Slide the power button to the right to power the device down.
Restart the phone by pushing the side button again.
iPhone 6, 7 or 8
If you own an iPhone 6, iPhone 7, iPhone 8 or any of their partner releases — like theiPhone 6 Plus or the iPhone 8 Plus — the force restart process is slightly different, depending on the device.
To force restart an iPhone 6, simply press and hold the home button and the top or side button — depending on your model — until the phone restarts itself.
For the iPhone 7 and iPhone 8, follow these steps:
Quick-press the "Volume Up" button.
Quick-press the "Volume Down" button.
Press and hold the side button until the logo appears.
Some models might also require pressing and holding the top or side button while simultaneously pressing the "Volume Down" button.
iPhone 5 and Earlier
For the iPhone 3G, simply press and hold the power button and the home button at the same time until the Apple logo appears. The iPhone 4 and iPhone 5 have the same force restart process. When these devices were released, it was around the same time smartphones stopped including removable batteries accessible through the back of the phone, which was often the go-to method for forcing a quick restart.


If you have one of these phones, initiating the force restart to combat lagging performance or other glitches is simple. Follow these steps to restart an iPhone 5 or earlier:
Press and hold the power button and home button at the same time.
Wait until the Apple logo appears on the screen, meaning the device has restarted.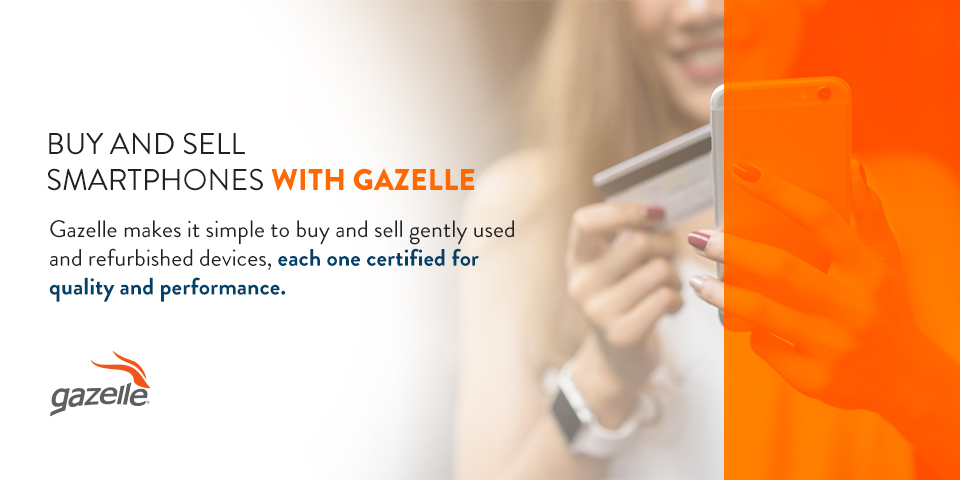 Buy and Sell Smartphones With Gazelle
When your phone is running slowly, apps are crashing or you're encountering performance glitches, a force restart might be necessary to reset the device's RAM and free up memory space. If you find yourself force restarting your device more often than before or need to initiate a force restart for your phone to operate correctly, it might be time for a new device.
Great news — Gazelle can help! Gazelle makes it simple to buy and sell gently used and refurbished devices, each one certified for quality and performance. All Gazelle smartphones are confirmed to be carrier compatible with major network carriers, and the shopping and selling process is safe with no required contracts.
Enjoy honest pricing and risk-free shopping for Apple's top iPhone models, including recent releases, or try out a new device from other leading manufacturers, like Samsung. Learn more about the Gazelle Advantage and start shopping for your new smartphone today!
Comments
comments