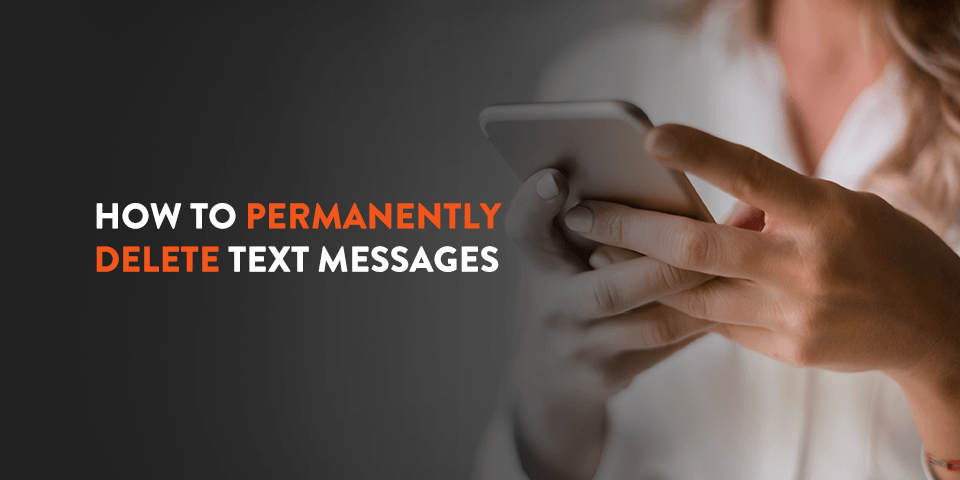 People delete text messages from their phones all the time. But do those deleted messages disappear forever? Deleting messages is essential for buying or reselling used iPhones or Androids to give buyers a clean slate when starting with their new phone. Removing texts can also free up storage space on devices, and give a sense of privacy and security. Depending on what kind of phone you have, be sure to follow the specific procedure to delete messages permanently. 
Can You Delete Text Messages Permanently? 
Yes, you can! There are many different ways to delete texts from your cell, depending on whether you own an Apple or Google device, but it is possible and available as an option for users.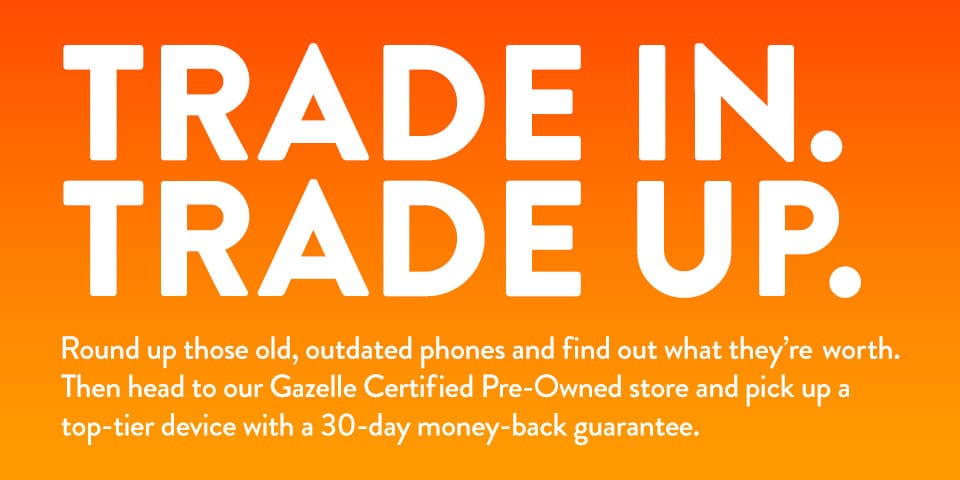 If you want to ensure messages don't save to your phone, you can avoid the problem altogether by using an app that permanently deletes messages. For example, Snapchat doesn't save messages unless you choose to keep them, and all other texts delete after a specific time. Snapchat is available on Apple and Google devices and can be a great alternative if you don't want to save your messages. 
Telegram and Wickr are two other choices you can use if you want an app that deletes messages for you. Both apps have settings that allow you to delete your texts permanently after reading or sending them. 
If these alternative apps aren't for you, there are still ways to delete your texts forever from your phone using your settings and specific processes. One surefire method of deleting texts is to reset your phone to the factory settings. Doing this will clear all personal data from your phone, making it a clean slate. 
With cloud settings and many different cellphone makes and models, there are several ways to approach deleting your texts. Here is how to delete texts from your Apple and Google devices or the cloud. 

What to Know About Deleted Text Messages on Apple Devices
Deleting messages from an Apple iPhone or iPad can be misleading at first. When you delete a message, it isn't gone for good. Apple's Messages app merely marks texts for deletion and hides them temporarily from users. You might have noticed this with your pictures after you delete them — instead of permanently removing them from your device right away, they move to a new album where they remain for 30 days if you decide to recover them. Out of sight, out of mind. 
Messages are the same way, except there is no particular folder where you can access those messages and delete them for good. However, you can follow a specific process to delete messages permanently from your iPhone or Apple device. 
How to Delete Texts From Your Apple Devices
Permanently deleting conversations from your Apple device is a straightforward process. After deleting your messages and activating Apple's code that marks them for permanent deletion, sync your device with iTunes or iCloud. Doing so will remove all marked messages forever from that device.
When deleting texts in Apple's Messages app, you can remove entire conversations or individual texts.
To delete conversations in the Messages app:
Open the app to the list.
Swipe left on the one you want to delete.
Press the Trash can icon.
To delete specific messages:
Open the conversation.
Press down on a single text.
Choose the 'More' option.
Select any individual texts you want to delete.
Once in this feature, you can also choose to delete all, which will remove the whole conversation. 
How to Delete Texts From the Apple Cloud
If you own multiple Apple devices, you might use iCloud to store all your data. You can save yourself time by deleting messages directly from iCloud to remove them from all your connected devices. 
When you use iCloud, Apple permanently removes messages from your device as soon as you delete them. Make sure to enable iCloud backup for your Messages app. Using this method cuts out the middle step of syncing messages yourself and allows you to delete your messages from any device, including your Mac, iPad or iPod Touch. 
Permanently Deleting Text Messages on Android 
As with Apple iPhones, there are ways to permanently delete your text messages from your Google devices and smartphones. 
How to Delete Texts From Your Android Phone 
You can delete individual texts or conversations within your messaging app.
For individual Android texts:
Hover over the text you want to delete within the conversation.
Select the trash can icon in the top right corner to delete.
To remove a conversation and all its texts:
Hover on the message.
Select the trash can icon from the action bar that appears on the top part of the screen. 
While these options will remove messages from your Google device, you can quickly recover text chains you delete with this method. You will need to delete them from the cloud to remove texts permanently. 
How to Delete Texts From the Android Cloud 
Google devices offer a couple of different ways to delete texts permanently from the cloud. One approach is to connect your smartphone to your computer via a USB cord and manually delete all messages. Depending on whether you have done it before, you might have to download your phone's cloud software to carry out this function. 
Samsung also recommends downloading software for deleting messages or other data. Especially if you want to sell your phone, this can be an excellent option to ensure your buyer can start fresh with a clean device. These software solutions are available for Mac and PC, so you can permanently delete your messages no matter what operating system you prefer. 

Read More Online Guides at Gazelle 
Deleting your messages is excellent for clearing up necessary space on your smartphone or when preparing to sell a used phone to a new user. Since users can recover messages quickly, the best method is to erase messages permanently in the cloud software for your device.
At Gazelle, you can buy and sell used phones safely and efficiently, or upgrade your iPhone regularly for less with our Gazelle Flex rental program.
Explore more of our how-to articles with Gazelle and learn more helpful tips for using and managing your smart devices. 
Comments
comments