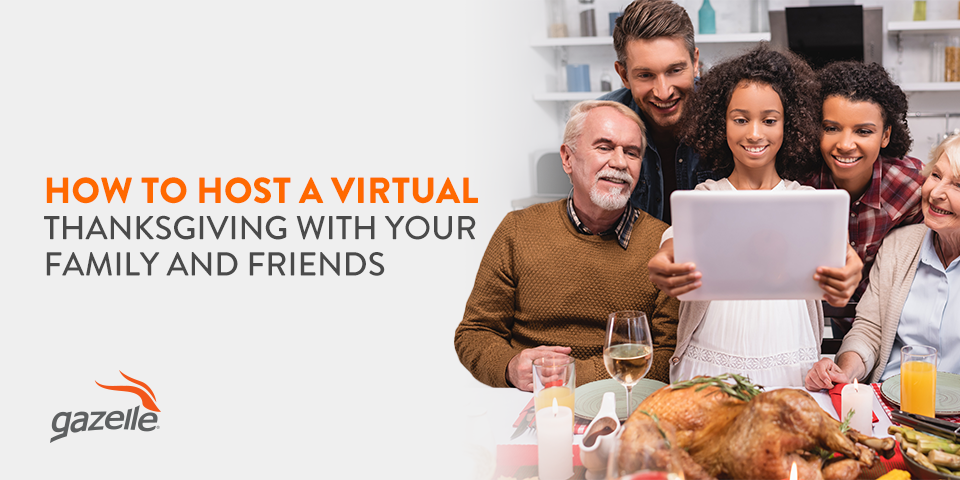 More than half of surveyed people in the United States consider Thanksgiving a "very important" holiday for their family to celebrate — but what happens when an in-person gathering isn't possible?
The Centers for Disease Control and Prevention (CDC) advised families to hold virtual Thanksgiving celebrations during the 2020 holiday season to promote social distancing and maintain a safer environment for high-risk loved ones. Although similar guidance has yet to be issued for 2021, it might be the best option for your family and friends.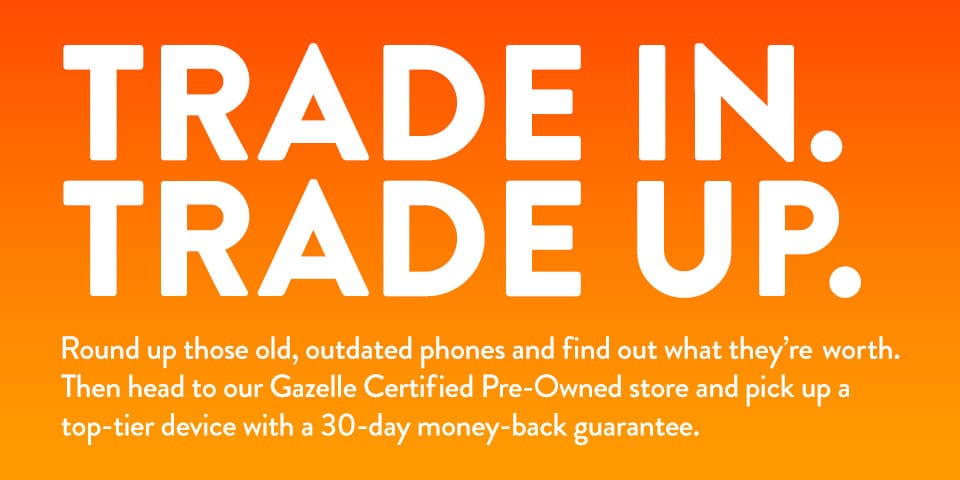 How to Plan a Virtual Thanksgiving
A virtual celebration might look a little different than the family traditions you're used to, but it can be a great way to accommodate each loved one's unique health or travel needs without sacrificing your time together.
As Thanksgiving approaches, follow these steps to plan the ultimate virtual Thanksgiving dinner for your friends or immediate family.
1. Set the Date and Start Time
Small virtual events often take about three to six weeks to plan but could take less time, depending on how many people are involved and the types of activities you're planning.
If your virtual gathering is replacing your traditional in-person meal, plan to have it on the same day and around the same time as you have in other years. Organize the gathering around other events, like Thanksgiving parades, football games or holiday shopping.
Once your family has set the time and date, send manual or automatic reminders for all guests several weeks, days and hours before the start time.
2. Choose Your Platform
While Zoom is by far the most popular virtual video call option, you have several platforms to choose from depending on your family's devices and account memberships, including:
FaceTime
Microsoft Teams
Google Hangouts
Skype
You might also incorporate live streaming platforms, like Instagram Live, Facebook Live or Youtube Live.
3. Consult With Family
Check with all your guests to note anything that could interrupt or prevent certain loved ones from attending your online event. Consider common technical issues like poor internet connection or outdated devices.
Some guests, like grandparents or other older adults, might not be comfortable using complicated tablets or apps. Have an in-person tutorial session to teach guests how to access the video call, or arrange for another guest to celebrate with unsure ones in the same household to share screens and offer hands-on help.
You might invest in devices that simplify virtual hangouts, like:
The GrandPad
Facebook Portal
Google Nest Hub + Duo
4. Consider Your Space
Virtual preparations may mean you don't have to mop all the floors and choose the perfect cutlery — but it does mean you should consider the following:
Lighting: While you don't need professional studio lighting, you want to arrange your screen and camera in a well-lit area free of distracting glares and shadows.
Audio: If possible, use an external microphone — like a wireless gaming headset or USB microphone — instead of your device's built-in mic for a crisper sound.
Video: Smartphones and most tablets have built-in webcams. If you're using a desktop computer, look for an affordable USB video camera to stay connected with your family.
Battery: Choose a device that holds a charge for a while and set up your space near an outlet, just in case you need to recharge during the event.
Tripod: Invest in a sturdy tripod or mount if you're using your smartphone so you can enjoy a hands-free dinner.
Screen: The bigger your screen, the more you'll be able to see each loved one's smiling face.
Distractions: Minimize external distractions, like barking dogs or busy traffic. Choose a quiet spot in your home, like in your dining room or cozy living room away from windows or shared walls.
Create a plan before the big day for how you will minimize chaos and talking over one another during your holiday video conference. Some platforms have built-in features to help with this, like an option to raise your virtual "hand" before speaking.
5. Do a Test Run
Don't wait until the day of your Thanksgiving event to try new devices or streaming platforms. Scheduling a test run with as many family members as possible is an easy way to troubleshoot any issues before the big day. Create a checklist of things to consider, including:
Each guest's internet connection and any subsequent lag or glitching.
How everyone's audio sounds, including echo or feedback.
If everyone is visible in their current lighting and screen angle.
Each guest's ability to log onto and access the platform.
Use the information you gather during this step to help each attendee troubleshoot and fix issues before your celebration.
6. Enjoy the Day
The most important part of your celebration is spending time together. Your traditions might look different this year, and maybe there are fewer people than normal — but remember, this is only a temporary change and possibly the safest and most convenient option for your loved ones.
Technical issues are unavoidable, and it might take everyone a little bit to warm up to interacting through a screen, but keep things light and casual by focusing on sharing stories of past holidays, reflecting on what you're thankful for and enjoying delicious food in one another's company.
Tips for Holding a Virtual Thanksgiving
These tips will help you have a successful virtual Thanksgiving with your loved ones.
1. Decorate Your Background
Decorate your space with a fun, festive theme to bring your celebration to life. Consider these ideas to create the perfect Thanksgiving setting:
Natural leaves, vines or centerpieces
Autumn wreaths and colorful garland
Handmade artwork and craft projects
Family photos highlighting the year's top moments or Thanksgiving celebrations from past years
Ambient lighting, like string lights or flameless candles
DIY centerpieces with leaves and nuts
Colorful, removable backdrops with festive scenes
You could also choose a theme that each guest can use to guide decorating choices, like rustic autumn colors or handcrafted projects.
2. Use Virtual Entertainment
Eating together is the main event, but keep the party going by participating in other long-distance entertainment. Modern technology and innovative apps make it easier than ever to share playlists to listen to the same music or stream TV shows at the same time. Consider putting on your family's favorite holiday flick to watch together, or schedule a time to watch the parade or football game through your video call and shared screens.
If your guest list includes gamers and internet-savvy friends, consider playing a multiplayer or cooperative game through a gaming platform. Add in an extra slice of pie and a cup of coffee, and it will feel like you're playing classic board games around the dinner table.
3. Prepare Food Together
Some people's favorite holiday memories come before the meal is served. Cooking together is a great way to share family recipes, exchange stories and work together to create a homemade meal for everyone to enjoy. If you can't be with your favorite cooking partner this year, start a private video call earlier in the day while you're both preparing food in your kitchen.
Apply the same approach to your morning coffee, next-day leftovers or pre-dinner happy hour with appetizers and festive cocktails.
4. Share Family Recipes
Since you can't sample and share each other's meals this year, have a recipe exchange to keep traditions going and feel like your loved ones are in the same room. Does your aunt have a signature pecan pie you can't stand the thought of missing? Does Grandpa make a delicious sweet potato casserole?
A few weeks before the event, have everyone create shareable forms of their recipes via online documents or traditional recipe index cards. Send them to all the guests attending so you can enjoy your family favorites from afar. This also gives you the perfect opportunity to start learning these recipes yourself!
5. Send Care Packages to Family Members
Since you can't meet in person this year, consider new ways to express love and appreciation for your friends and family. One good idea is to send personalized care packages to each guest attending your virtual event, with goodies like:
Printed family photos
Handmade cards or crafts
Small customized gifts
Candies or baked goods
Host favors
Bottled wine
Fresh flowers
Festive decorations
Hot cocoa mix
Potpourri or autumnal candles
Books or puzzles for at-home fun
Make sure you send packages in plenty of time to arrive before the day of your event, especially if you're packing homemade candies or baked goods inside.
6. Give Back to Others
Shift the holiday's focus from family traditions to the community around you by actively giving back to others this year. Ask your loved ones if they would be willing to take part in one or more of the following activities:
Have a fundraiser: Have an informal fundraiser during your virtual dinner and encourage your guests to donate money or supplies to a local charity or cause close to your heart if they can. For example, many communities collect coats and sweaters for school-age children as winter nears.
Volunteer virtually or in person: Work together to find virtual volunteering opportunities or look for socially distant, outdoor opportunities in your local community. Many animal shelters need all the extra help they can get, and local farms or community gardens could be a great way to spend the holiday.
Cook for others: If you have a high-risk neighbor who may struggle to cook for themselves, have nearby guests prepare a dish to drop off at the person's home. You can also contact local shelters or outreach offices to see if they have a list of names of local families in need.
Invite those who can't celebrate: When it comes to the holidays, the more, the merrier! If you know someone who has to spend this Thanksgiving alone, invite them to your virtual celebration. You might end up making a fun new tradition or friend on the other side.
7. Go Shopping Online
Forty-six percent of Black Friday shoppers list shopping with friends and family as an important part of the experience. If your loved ones are among that group, consider spending Black Friday together with a virtual shopping spree!
Virtual Black Friday shopping is growing in popularity, with 2020 seeing a record-breaking 100 million consumers shopping online. Many retailers start online sales just as dinner is winding down, making it the perfect way to end your virtual holiday — and to kick off your holiday shopping.
These tips will help you plan a successful Black Friday virtual event:
Research the best deals: Follow your favorite retailers on social media or sign up for their mailing lists to stay up-to-date on Black Friday deals and event details. Make a list of the items you might be interested in buying for yourself, your family or your friends, and bookmark important pages for easy access later.
Note the start times: Note the start time for online sales. After all, even virtual stores have an inventory that may run out if enough people are shopping at once. Write down the names of each retailer you want to shop at and include what time their sales start. Be mindful of stores that have different sales beginning at various times throughout the weekend. Set an alarm on your device if there's an item you're excited to snag.
Try local shops: Big box stores aren't the only options for holiday shopping! Contact local shops and artisans to see if any of them are having a virtual Black Friday event so you can find unique gifts while supporting your local community.
Get comfortable: One of the best parts about spending your Black Friday shopping with loved ones online is that you can skip the long lines, cold weather and crowds. Make yourself a cozy shopping spot in your favorite armchair or beside a roaring fire, sit back with another slice of pie and get ready to mark things off your holiday shopping list.
Shop together the same way you enjoyed dinner together, through a video calling platform, and consider sharing your screen if you're browsing the same website or shopping for a shared loved one.
Shop Smartphones at Gazelle
Thanksgiving may look a little different this year, but that's all right! With the right technology and some pre-planning, you can host a memorable virtual event that keeps the spirit of the holiday and lets you spend time focusing on what really matters — each other.
Gazelle has all the technology you need to stay connected this holiday season. Whether you're having Thanksgiving over FaceTime, sending photos to your friends from your local pumpkin patch or giving Grandma a video call to ask about her delicious pumpkin pie recipe, we can help.
Shop Gazelle for affordable iPhones and other fan-favorite smartphone brands, like Samsung Galaxy devices and more.
Comments
comments