Smartphone passwords are a critical part of protecting your private information and keeping data secure, but what happens if you forget yours? Getting locked out of your device is inconvenient, but this security feature helps prevent unauthorized access.
If you've lost your iPhone passcode, there are a few methods you can use to restore your device and create a new password.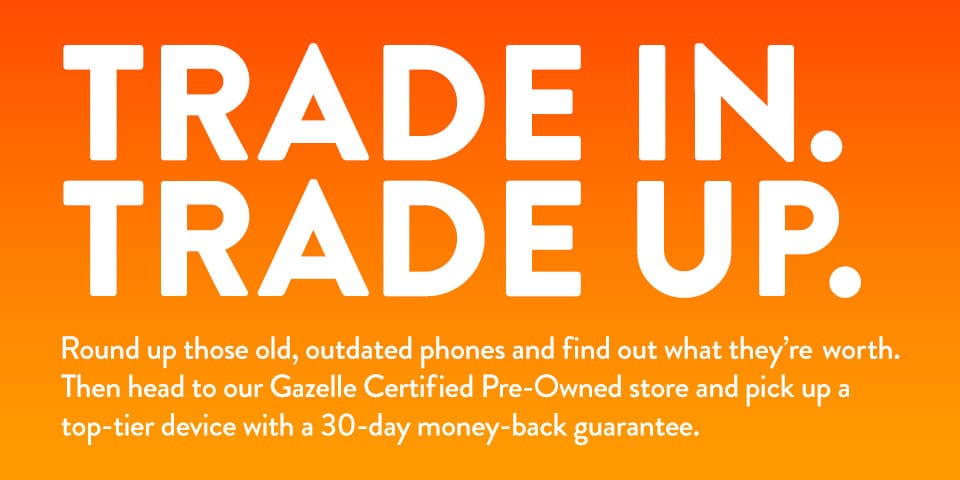 Your iPhone passcode is a six-digit password that you use to unlock your device. Set your passcode on the iPhone X and later devices by going to settings, then "Face ID & Passcode." On earlier phones, navigate to "Touch ID & Passcode" or just "Passcode," depending on the model.


You must enter the correct passcode each time you:


Turn your device on.
Restart your iPhone.
Haven't unlocked your device in 48 hours.
Haven't used Face ID or Touch ID in four hours.
Attempt to use the Emergency or Medical ID features.
Initiate a remote lock command after misplacing your device.
Have five unsuccessful attempts to unlock your device with Face ID or Touch ID.
You cannot disable your passcode if you use Touch ID or Apple Pay since this would leave critical information vulnerable to unwanted access. If you have 10 failed passcode attempts in a row, you will get a message from your phone that says your device has been disabled. You'll either need to wait a specific amount of time to try again or, if you've still had too many failed attempts, you'll have to retrieve your password by restoring your iPhone. Avoid entering the wrong passcode by typing it slowly each time to minimize the chance for typos.

If you forgot your iPhone passcode, there is no way to retrieve it without restoring your device. The most important thing you can do to minimize data loss and keep your phone safe from the ramifications of a forgotten passcode is to back it up regularly. Should you have to restore your phone after losing your password, the more recent and frequent your backups, the less likely you will lose data, like pictures, apps and notes.
If you regularly backup your iPhone with a linked iTunes account, recovering your device is simple. Though specifics may vary depending on your phone type and model — more on that later — the general process looks like this:
Put your iPhone into Recovery Mode.
Use a lightning cable to connect your iPhone to a computer with iTunes downloaded.
Open iTunes or Finder, log in and wait for your computer to recognize your device.
Click the iPhone icon on the summary screen.
Select "Restore Backup Option."
Select the backup date or file you want to restore.
Enter your Apple ID information — make sure it's the same information linked with your iPhone.
Depending on how many files, songs, images, and other data are in the backup, the process may take several minutes or longer. Make sure you double-check all important settings on your phone after the restoration and set them to your preferences.
You can use iCloud and the Find My iPhone feature to reset your iPhone. Here's how:


Log in to iCloud with the same Apple ID account information linked with your phone.
Click "Find My iPhone" and locate your device on the map.
Select the right location, then tap the "Erase iPhone" button.
Read and accept the warning that appears on the screen.
This will reset your phone to factory reset settings, but if you use iCloud to back your device up regularly, your last backup should be recent enough not to cause any significant inconvenience. You can also use the iTunes method above to restore a recent backup if you use your computer instead of the cloud.
Entering Recovery Mode varies depending on your specific device, but regardless of the method you use to access it, it's one failsafe recovery method that lets you troubleshoot your device or restore a backup version. You can also use this method to access and repair your device if it's too damaged to use on its own. Your phone will automatically exit Recovery Mode when it restarts.


Entering Recovery Mode looks different for older and more recent devices.
Follow these steps if you own a more recent iPhone and need to enter Recovery Mode:


Touch and hold the side button and either the up or down volume buttons simultaneously until the power off slider appears on the screen.
Slide the power off button to turn the iPhone off.
Once your device is off, connect it to a computer while pressing down the side button.
Wait for the Recovery Mode screen to appear, then proceed.
Restore a backup version of your phone from iTunes or iCloud, if applicable.
The process for entering Recovery Mode on an iPhone 7 and its variations is a little different:


Touch and hold the side button until you see the power off slider on the screen.
Slide the button to power the phone down.
Connect your phone to a computer while simultaneously pressing and holding the volume down button.
Wait for the Recovery Mode screen to appear, then proceed.
Restore a backup version of your phone from iTunes or iCloud, if applicable.
Earlier iPhones, including the original iPhone SE and the iPhone 6s, involve using the physical home button:


Touch and hold the side button or top button, depending on your device, and don't let go until the power slider appears.
Turn the phone off by sliding the power bar.
Connect your iPhone to the computer while pressing the home button.
Wait for the Recovery Mode screen to appear, then proceed.
Restore a backup version of your phone from iTunes or iCloud, if applicable.
If you forgot your iPhone passcode and don't want to erase important data to reset it, it's essential that you back your device up regularly. Once you've recovered your device from a backup, you can restore it by following these steps:


With your iPhone still connected to the computer, locate your iPhone using Finder or iTunes.
Press the "Restore" button and wait for the download to complete.
Your iPhone will automatically exit when finished.
Set up your iPhone and confirm all settings when complete — you may need to redownload some apps.
If you don't have a computer to help you enter Recovery Mode or successfully restore your device, an Apple retailer or authorized service provider might be able to help. Speak with a representative and let them know what you're trying to do — they may ask a few questions or request you visit in person to complete the recovery process. If your phone is damaged and you can't access it to restore or enter a passcode, contact Apple Support.
 Manage your passcode with these tips:


Choose a complex passcode: The more complex your passcode, the harder it will be for hackers or unauthorized personnel to unlock. Your iPhone comes with the option between a four-digit numeric code, a custom numeric code, a custom alphanumeric code and a six-digit passcode. The longer and more complicated, the better.
Use the Allow Access feature: The "Allow Access" feature lets you choose which information is visible on your screen while your device is locked, such as the notification center, Siri, the reply with message feature or the return missed calls feature.
Change your passcode as needed: Apple or your device might send you occasional messages to change your passcode for security reasons, some of which come with a specific timeframe to complete the action. Always abide by these and change your password often, but never click on a link to do so unless you're sure it's from an official Apple source.
Require an immediate passcode: When you set up your passcode, you can decide how soon after going idle your phone should require unlocking. Set this to "immediately" to avoid long waits that leave your device vulnerable to unauthorized access.
Use a combination of characters: Create a strong password using a combination of uppercase and lowercase letters, numbers and symbols. Avoid commonly guessed passcodes, like birthdays, anniversaries, phone numbers or your name.
Use two-factor authentication: Use two-factor authentication, like requiring Face ID and a passcode, whenever possible to add an extra layer of security. Some individual apps may also let you set up two-factor authentication, especially if they hold sensitive information, like your bank account.
While it can be challenging to retrieve your information if you forgot your iPhone passcode, there are still ways to access your device through Recovery Mode and restoring backup data. The best way to prepare yourself for a forgotten password is to backup your device to a computer or synced account regularly and choose a password that's easy for you to remember but difficult for others to guess. Learn more helpful iPhone tips or shop preowned iPhones at Gazelle.

Comments
comments