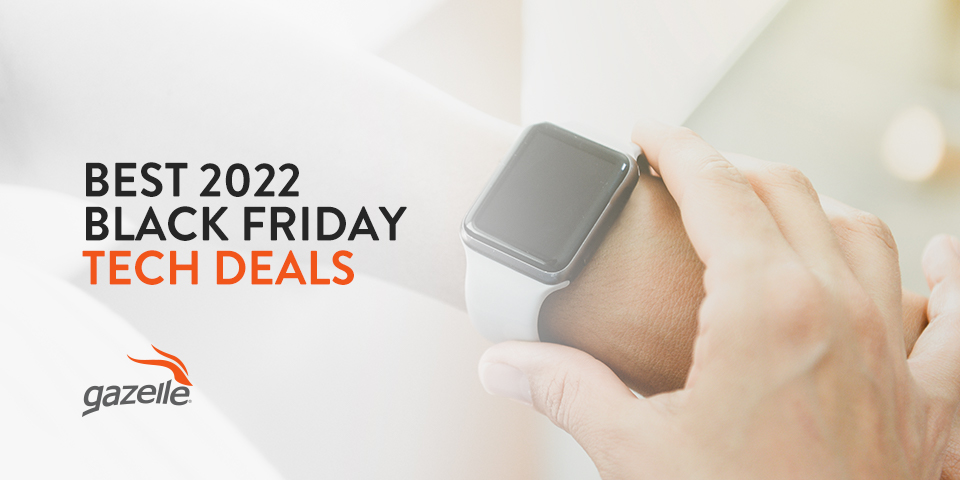 Black Friday is right around the corner, and with it, fantastic deals on all things tech. Whether you're buying for yourself or a loved one's gift this holiday season, it's hard to go wrong with the steep discounts you'll find on Black Friday. In recent years, Black Friday has begun to merge with nearby holidays like Thanksgiving and Cyber Monday. What's more, many retailers now extend their deals throughout the month, so you can start jumping on Black Friday deals now.
Here's our roundup of the best Black Friday deals in 2022.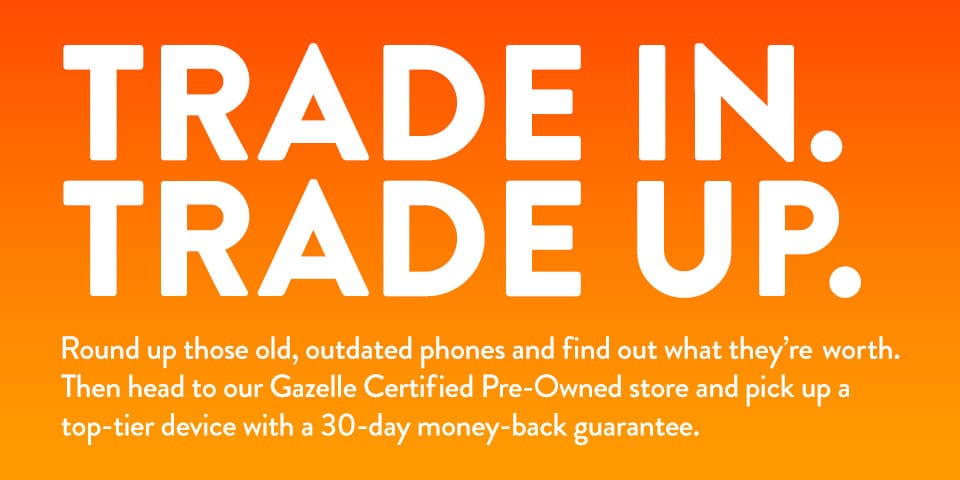 The Best Black Friday Tech Deals for 2022
From huge TVs to folding phones, these stellar deals for Black Friday are an excellent way to save on the latest tech.
1. Phones
There's no shortage of phone deals out there, including top-of-the-line flagships and budget-friendly options. But if you're buying new, many of the biggest deals come with stipulations. You might need to trade in a specific phone, agree to a two-year contract or sign up for a costly plan. If you want to save big and avoid these limitations, consider a used device. At Gazelle, our Black Friday deals start at 10% off our already low prices, with up to 25% off on some models.
Whether you're shopping new or used, keep an eye on these devices:
Apple® iPhone 13 and 14: Although the 14 came out a few months ago, we can still expect some steep discounts on the iPhone 14 and 13. Both are fantastic options, with minor upgrades like an always-on display and a new camera system in the 14. Our used phones start as low as $399 for the iPhone 13, off the list price of $799.
Apple® iPhone SE: The budget-friendly younger brother of the iPhone is the SE. It'll give you the Apple experience with fewer bells and whistles and a lower price. 
Samsung Galaxy S22 Series: The Samsung S22 is Samsung's current flagship phone, and depending on the model and carrier, we're expecting discounts of $50-$400. Used S22 phones start at just over $300. The S22 Ultra has an amazing camera and top-tier features. Keep in mind that the S23 should come out in January and might be worth waiting for if you want the newest phone.
Samsung Galaxy Z Series: The latest models of these phones include the Z Fold 4 and the Z Flip 4, two novel folding devices sure to impress. For the Z Flip 4, look out for $100-$200 off the typical $999.99 price. For the robust Z Fold 4, we've already seen pre-Black Friday prices drop below $1,600, compared to nearly $2,000 at full price. You can also expect savings on the Z 3 models, with the used Z Flip3 starting as low as the mid-$200s.
Google Pixel 6A: For a great budget phone with powerful Google software, look to the Pixel 6A. With a retail price of $449, early deals already have it down to $299.
2. Laptops
Plenty of laptops will also be on sale. While we expect lots of budget laptops on Cyber Monday, look for higher-priced items like MacBooks and gaming laptops on Black Friday.
Some products to watch include:
MacBook Air 2021 or 2022: The 2022 version of the MacBook Air uses Apple's latest, fastest processor, but both are great lightweight choices. Retailers will likely offer $100-$150 off these models.
MacBook Pro 2021: Last year's version of the MacBook Pro should get some good discounts with a couple hundred off the list price.
Asus ROG Zephyrus 14: This slim laptop has a modest 14-inch screen but solid specs and a low price. Early deals have it up to $500 off.
Like phones, you can also find Black Friday deals on used devices, like our Black Friday MacBook deals for 10% off.
3. Tablets
If you're after a tablet, watch out for these deals:
11-inch iPad Pro 2021: The previous model of the 11-inch iPad Pro offers the lightning-fast M1 processor with a gorgeous display. Look for about $100 off the base model or $200-$300 off a used device.
iPad mini: The smallest and cheapest way to get the iPad experience is with an iPad mini, currently running for around $400 on pre-Black Friday sales or just over $300 for used devices.
Galaxy Tab S8 Ultra: For a high-powered Android tablet, the Galaxy Tab S8 should drop a few hundred dollars off the usual $1,100 price tag.
Amazon Fire tablets: Amazon's budget-friendly tablets always see some good deals. They're great for kids or anyone who needs a bare-bones tablet.
4. Smart Watches and Headphones
Need some new workout gear? Look out for:
Apple Watches: From the budget-friendly SE to the brand-new Series 8, Apple Watch deals will be abundant this year.
Fitbits: Fitbits are a great pick for watching your fitness, with plenty of deals dropping below $100.
Galaxy Watch5: Samsung's latest version of the Galaxy Watch should get some modest discounts of around $30-$50 off.
As for audio, headphones are always a hot item around the holiday season. AirPods and Beats Studio Buds should be heavily discounted. Early prices have already brought the Beats down to $99 and the AirPods Pros to $169.99.
5. TVs
Black Friday is a wonderful time to look for TVs, especially if you want a giant screen. Some popular items this year include:
The LG A2 4K OLED: This LG TV can give you a gorgeous OLED display at a lower cost, with pre-Black Friday prices down to $569.99 for the 48-inch version.
Samsung Q60B or Q70A 4K QLED: These Samsung TVs are great mid-range options with lots of ports and clear, bright displays. For 55-inch models, early sales have them $50-$100 off.
Samsung Frame TVs: These unique TVs offer a low-glare, low-reflection screen to resemble a painting on your wall. Expect several hundred dollars off all sizes.
TCL 6-Series Mini-LED QLED 4K: Want the mini-LED experience without a premium price point? TCL has a fantastic, affordable solution. A 55-inch 6-Series model has early pricing down to $599.99.
2022 Cyber Monday Tech Deals
While Black Friday and Cyber Monday are usually pretty similar to each other, Cyber Monday tends to offer more deals for smaller items, such as:
Budget TVs: For smaller screens or lower-powered TVs, watch the Cyber Monday sales.
Chromebooks and budget laptops: These handy items should also get deep discounts on Cyber Monday. Look out for products like the Lenovo Flex 3 Chromebook or the Dell Inspiron 15 3000.
MacBook Airs and iPad minis: These lightweight, entry-level Apple products could dip down further after the weekend. If you're looking for an older model, you can find massive savings on the used market.
Smart watches: Look out for Apple Watches and Galaxy Watches, as well as fitness trackers from other brands.
Action cameras: GoPros and other action cameras usually see good Cyber Monday sales.
Smart home items: From speakers and home bases to connected lights and security cameras, you can expect plenty of smart home gadgets in the Cyber Monday catalogs.
Phones: Plenty of phone deals will stick around, particularly for previous-generation or non-flagship phones like the iPhone SE or the Google Pixel 6.
Remember, for many of these items, you can stack the savings by buying used. Here at Gazelle, we'll give you 10%-25% off our already reduced prices through Cyber Monday for cell phones, iPads and MacBooks. You can snag top-tier devices at better-than-Black Friday prices without the headache of buying from a stranger. 
Double Up on Black Friday Savings With Gazelle
Get the most bang for your buck with deeper discounts on used electronics for Black Friday and Cyber Monday. We take the guesswork out of buying used devices with reliable listings and easy returns. Shop the Gazelle Black Friday sale today!
Comments
comments