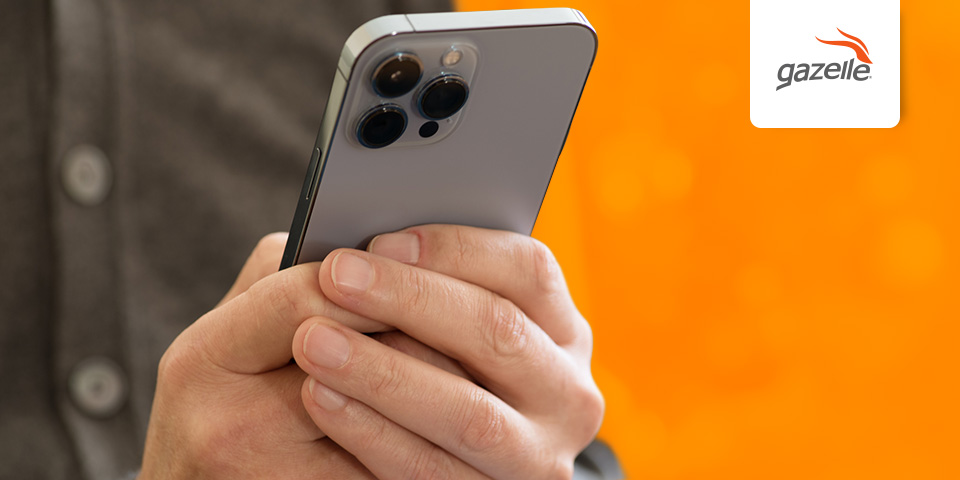 If you're in the market for a new smartphone, the options can seem overwhelming. You've got to consider whether to buy the newest iPhone or Android device, how much storage you need and what other features you prioritize most. Plus, getting a new device can mean your wallet takes a serious hit.
Luckily, plenty of good smartphone options are available within a smaller budget. Those looking for top-quality tech who don't want to fork over a ton of money can find all the options they need in this list of phones for under $1,000. We've done the research and compiled our top list, comparing specs, cool features and price so you can make the best decision. Discover the best cheap phones under $1,000 in this article and choose which smartphone fits your budget and lifestyle.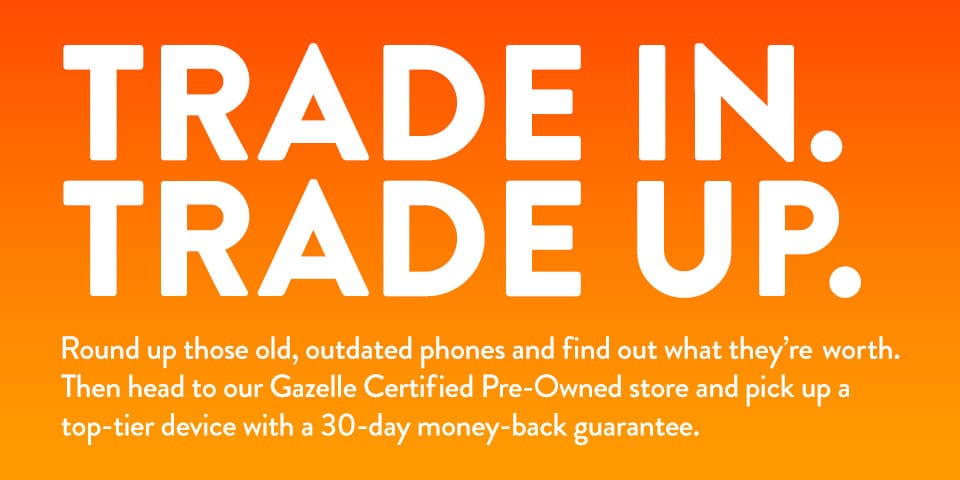 15 Best Phones Under $1,000
The newest smartphones can be pricey. For example, the Samsung Galaxy S22 Ultra starts at nearly $1,200. Fortunately, you can get a high-quality smartphone with the latest features for less money, as long as you know where to look. Check out the best phones under $1,000 listed below for inspiration!
1. iPhone 13 Pro Max
The recent release of the iPhone 14 means the iPhone 13 options, including the iPhone 13 Pro Max, have recently been edged out as the latest and greatest Apple iPhone devices. However, the iPhone 13 series offers a ton of new and high-tech features for a lower price. When it comes to Apple's iPhone lineup, the iPhone 13 Pro Max might be the best phone under $1,000 on the market. You can find this impressive phone for as low as $750, depending on which retailer you consider.
This device is incredibly powerful, with Apple's fastest processor yet, the A15 Bionic chip. The gaming and streaming experience is enhanced by the iPhone 13 Pro Max's 6.7-inch display. This iPhone also has four great cameras with 12-megapixel (MP) resolution, enabling professional-looking photos through enhanced Night Mode and 3x optical zoom. Other features include the phone's two-day battery life, 5G connectivity and availability of storage options between 128 gigabytes (GB) and 1 terabyte (TB).
2. iPhone 13 Pro
The iPhone 13 Pro is similar to the iPhone 13 Pro Max, with the main differences being in battery and display size. The iPhone 13 Pro has a slightly smaller battery, though it's still high-performing and should last you over a day of moderate use. This device also has a smaller 6.1-inch display with a lower resolution.
Besides these features, the iPhone 13 Pro is otherwise a similar device. Its four-camera setup has a 12MP resolution for each camera without the 3x optical zoom. The iPhone 13 Pro uses the same processor and is 5G enabled like the iPhone 13 Pro Max. You can also get this device with internal storage between 128GB and 1 TB. The iPhone 13 Pro is available for less than the 13 Pro Max at most retailers, though you may be able to find it for the same price.
3. iPhone 13 Mini
For those who want modern performance in a smaller package, the iPhone 13 mini might be the perfect mobile phone. Apple dropped the iPhone 13 mini in late 2021 in a break from the massive phones it and other manufacturers have been releasing recently. This device's 5.4-inch display is significantly smaller than the other iPhone 13 models available, which makes it easier to hold in one hand.
This phone has nearly the same features as the iPhone 13, just in a smaller size. Its A15 Bionic chip provides optimal performance, and its battery life should give you a little more than a day of audio and video streaming per charge. It has dual rear cameras with a wide and ultra-wide lens. Storage for this phone only goes up to 512GB, which is still enough space to store your photos and videos. You can find this phone for around $540.
4. iPhone 13
The iPhone 13 series has some of the best phones you can buy from Apple today, right down to the regular iPhone 13. This smartphone lacks some of the upgrades Apple made to the mini, Pro and Pro Max models, but that means you can find it for cheaper. Some retailers may offer the iPhone 13 for around $600, which is still one of the best phones you can get for less than $1,000.
The iPhone 13 has a display measuring 6.1 inches with superb color accuracy and image sharpness. This device also offers the processing speed and battery life of the iPhone 13 Mini. Camera quality is another similarity — the iPhone 13 has two 12MP rear cameras and a selfie camera with the same resolution. Users can choose from 128GB, 256GB and 512GB storage options for their storage needs.
5. iPhone 12 Pro Max
The iPhone 12 Pro Max is still a mighty device even though it has been supplanted by the iPhone 13 and iPhone 14 series. This smartphone runs on the A14 Bionic chip processor, giving it faster downloading and streaming than nearly every other phone on the market. The iPhone 12 Pro Max also offers great cameras, including 12MP wide, telephoto and ultra-wide lenses. Night Mode and optical zoom make this camera setup pretty impressive.
This phone has one of the largest displays on this list, coming in at 6.7 inches. Compared to the iPhone 13, iPhone 13 mini and iPhone 13 Pro, the iPhone 12 Pro Max's battery is larger. Users might opt for the largest 512GB storage option if they need lots of space for photos, videos and other media. You can find the iPhone 12 Pro Max for as low as $750.
6. iPhone 12 Pro
If you want much of the functionality of the iPhone 12 Pro Max without the higher price tag, the iPhone 12 Pro is an excellent option. Since it has fewer advanced features than the iPhone 12 Pro Max, an iPhone 12 Pro can sell for around $465. Yet this phone shares several specs with the iPhone 12 Pro Max, including its processor chip, four-camera setup, 5G connectivity and 6GB of memory.
The iPhone 12 Pro has a slightly smaller battery, which translates to nearly two hours of battery life less than the iPhone 12 Pro Max. This may not be a significant concern for many users, especially for the price point. And despite the iPhone 12 Pro's smaller 6.1-inch display, display resolution and quality are on par with the Pro Max model.
7. iPhone 11 Pro Max
Apple released the iPhone 11 Pro Max in 2019, but it's still one of the best phones under $1,000 despite its older release date. This smartphone uses the A13 Bionic chip and is faster than many other devices. The camera quality is comparable to the iPhone 12 Pro Max, with triple 12MP rear cameras that'll give you great-looking pictures.
Although the iPhone 11 Pro Max only has 4GB of memory, you can get up to 512GB of internal storage. The iPhone 11 Pro Max was also Apple's last phone with a 64GB model, so if you don't need to store a lot, you can save a ton of money. This device has a 6.5-inch display and gently rounded edges, which differ from the flat edges Apple used in the iPhone 12 and 13 series models.
8. Samsung Galaxy S22 Ultra
If you're not an Apple fan, you can also get several high-quality Samsung Galaxy devices for less than $1,000. The Samsung Galaxy S22 Ultra may be the best Android phone you can buy in this price range. This stylus phone has a large 6.8-inch display, perfect for taking handwritten notes and watching videos with amazing image quality. Galaxy S22 Ultras come with up to 1TB of storage to keep your stuff.
The Galaxy S22 Ultra has truly great cameras, with four rear cameras that make it easier to take high-quality photos at a distance. The main camera has a 108MP resolution wide lens for even sharper images. You'll also have a great experience with the stylus, which works more seamlessly than Samsung's previous stylus pens. With a speedy processor and 5G connectivity, the Galaxy S22 Ultra provides all the speed you'll need — and then some.
9. Samsung Galaxy S22 Plus
The Samsung Galaxy S22 Plus is a great Android phone for under $1,000 and offers a fantastic experience without the high price tag of the Galaxy S22 Ultra. This phone runs on the newest Android operating system and uses the same processor as the Galaxy S22 Ultra. The triple-camera system with telephoto, wide and ultra-wide lenses provides enhanced image quality, and the main camera has a 50MP resolution.
The Galaxy S22 Plus has a smaller battery than the S22 Ultra but still delivers excellent performance. The Galaxy S22 Plus also has a slightly smaller 6.6-inch display, though a screen of this size is still relatively large. You can pick between 128GB or 256GB of internal storage. This phone more than holds its own against newer Galaxy phones.
10. Samsung Galaxy S22
The Samsung Galaxy S22's Android 12 operating system and robust Snapdragon 8 Gen 1 processor give it the speed and power of its other Galaxy S22 cousins. This device also has great cameras, with wide, ultra-wide and telephoto lenses in the triple-camera setup that enable object erasing and enhanced night photos. You can find the Samsung Galaxy S22 for around $530, and considering its functionality, it may be worth the few downgrades.
This device doesn't include fast charging capabilities and has a 6.1-inch display, making it smaller than many of the phones under $1,000 on this list. Some might prefer this phone's rounded edges to the flat edges many newer devices feature.
11. Samsung Galaxy S21 Ultra 5G
If you want a high-tech stylus phone without the price tag of the Samsung Galaxy S22 Ultra, this device might be the one for you. The Samsung Galaxy S21 Ultra 5G has great cameras, 5G connectivity and a battery that doesn't quit. When you can get this phone for nearly half the price of the more advanced Galaxy S22 Ultra, it's certainly an appealing option.
The Galaxy S21 Ultra 5G has a 6.8-inch display, making it more of a two-handed phone. The dual telephoto lenses in its rear camera setup offer intense zooming capabilities, and the 40MP front camera enables better selfies. Users also get the stylus, though its functions may not be as smooth as the stylus for the Galaxy S22 Ultra.
12 Samsung Galaxy Z Fold3 5G
Foldable phones are gaining a bit more popularity, and the Samsung Galaxy Z Fold3 5G lets you try out the trend without spending a fortune. This device might be one of the best cheap phones under $1,000, with dual displays that feature a fast refresh rate and 256GB of internal storage.
Although the cameras on the Galaxy Z Fold3 5G have the standard 12MP resolution, this phone stands out in other ways. This hefty device weighs 271 grams and features a 7.6-inch internal display size and a 6.2-inch external display. It includes a sizable battery that will last all day on a single charge. 5G connectivity and stylus support round off this phone's specs.
13. Samsung Galaxy Note 20 Ultra 5G
The Samsung Galaxy Note 20 Ultra 5G builds off the Galaxy Note 10 series to offer improved handwriting recognition and stylus performance in a phone designed for notetaking. This device also features a large 6.9-inch display, the largest display of all the non-foldable phones on this list. With a triple-camera system with wide, ultra-wide and telephoto lenses and a 108MP main camera, the Galaxy Note 20 Ultra 5G enables high-quality photos and videos.
This device features an Octa-Core processor for 5G connectivity and has an all-day battery that can keep you going. The option to expand their storage with a microSD card makes Android phones like the Galaxy Note 20 Ultra 5G more appealing to users who need vast amounts of storage. You can increase this phone's storage by up to 1TB.
14. Samsung Galaxy S20 Ultra
The Samsung Galaxy S20 Ultra offers high performance due to the Snapdragon 865 processor. It also features a four-camera setup and the all-new DepthVision camera, which provides 100x zoom for detail shots. A 108MP wide-angle camera, 48MP wide-angle and 40MP selfie camera enable advanced shots, turning anyone into a phone photographer.
The Galaxy S20 Ultra includes fast-charging capabilities and a robust battery life that provides all the juice you need to get through the day. This device features a massive 6.9-inch screen and comes in 128GB and 512GB models so you can store the files you need and the media you love. For less than $600, the Galaxy S20 Ultra is a great option.
15. Google Pixel 6 Pro
The Google Pixel 6 Pro may be one of the very best phones from Google. Many people appreciate Google phones for their easy integration with Google apps and lack of unnecessary software. Google also pledges to provide timely updates for its devices. With this phone's great cameras and the excellent Google Tensor chip processor, you get quite the bang for your buck.
The Google Pixel 6 Pro stands out in the camera department with triple rear cameras that include the erasing tool Magic Eraser and Motion Mode, which takes fantastic long-exposure shots. The 6.71-inch display provides one of the best viewing experiences from a Google phone yet. And the Google Pixel 6 Pro's unique design also makes it pop, with a two-tone glass back and a camera bar on the rear that sticks out from the rest of the phone.
Find Your Next Phone at Gazelle
Upgrading to a new device can take a chunk out of your wallet. When searching for a new smartphone, consider buying used. Getting a refurbished pre-owned phone gives you more buying power and can let you get the features you want for significantly less than buying a brand-new phone. At Gazelle, we offer refurbished iOS and Android phones at a range of price points through our easy-to-use website, so you can get the phone you want at the price you can afford.
With our Gazelle certified guarantee and 30-day return policy on all our devices, you can be sure you get the right phone for your needs. Browse our selection of used phones today!
Comments
comments