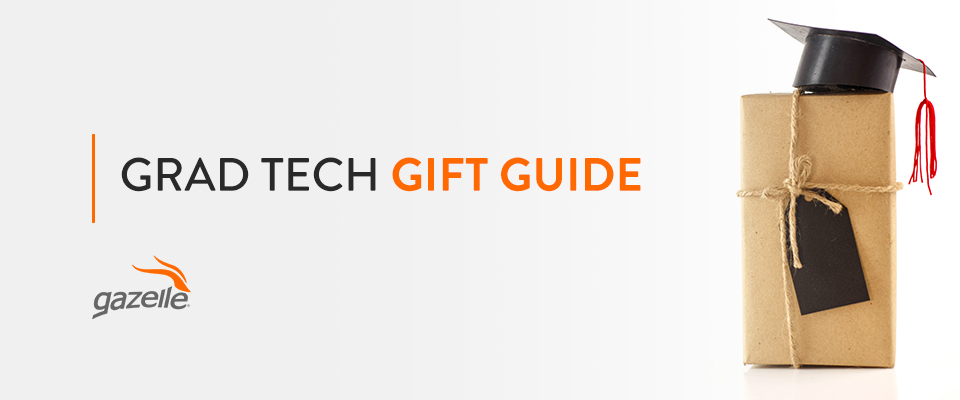 Congratulations to all the graduates out there! As they step into the next phase of their story, it's important to have the right tech tools to help them succeed. Whether it's money, new clothes, school supplies or words of wisdom, it's the perfect time to make sure that the grad in your life is ready to rock their next chapter in life.
Here are our top picks for tech gifts to give a recent graduate, which will help them stay productive and focused as they embark on their new journey!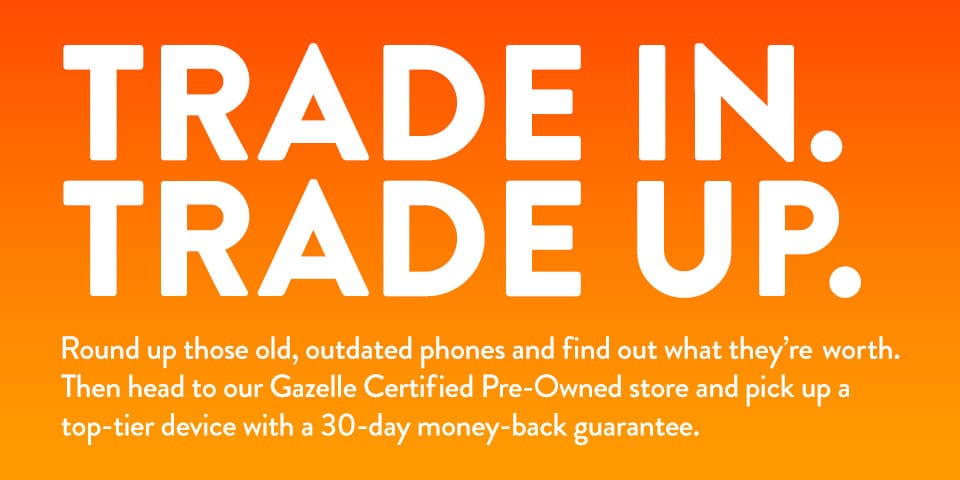 8 Awesome Tech Gifts for The Grad
Jewelry and other gifts are all fine and well, but getting the grad in your life a uselful tech gift could make a major impact with their next career move. Here are our top selections to help you decide what best fits their lifestyle!
MacBook Air
It's almost a given that any graduate entering college or embarking on their next carrier will need some sort of a computer or laptop. That's why the MacBook Air is a golden choice no matter where they may be headed. This model is a lightweight and powerful laptop that is perfect for the on-the-go graduate. With its long battery life and sleek design, you can take it anywhere and work on your projects with ease. Gazelle.com offers a range of MacBook Air and other MacBook models at affordable prices, so you can get the latest tech without breaking the bank.
Noise Cancelling Headphones
Whether they're on to a noisy office or living with a roommate, your grad will certainly appreciate a pair of noise cancelling headphones. There are several different options out there depending on your budget, ranging from high-end Bluetooth headphones to more affordable options.
iPhone 14
The latest iPhone is a must-have for any graduate, and we recommend going with the iPhone 13 or iPhone 14. With fast processing speeds, amazing camera, and 5G capabilities, you'll be able to stay connected and productive wherever you go with either model. Gazelle.com has a range of iPhone models available, so you can choose the one that suits your needs and budget.
A Smartwatch
Smartwatches have come a very long way over the past few years with a ton of helpful features for graduates and everyone else really! They help you to stay connected and multitask with some of the most used features currently on your cellphone. You can get incoming notifications, help locate a lost device and even check your heart rate and exercise levels. Explore smartwatches online and see which one is best for your grad.
iPad Pro
For the art or business major, a tablet is an excellent gift. Whether they're taking notes in class or presenting ideas to clients, the iPad Pro is the perfect tool for the job. With its large screen and powerful processing capabilities, they'll be able to work on their projects with ease. Gazelle.com has a range of iPad Pro models available, so you can choose the one that best fits your graduate's needs.
A Wireless Mouse and Keyboard
Wires are so a thing of the past. That's why gifting your grad a wireless mouse and wireless keyboard can level up their work! Your grad will be spending ours on their computer, so it's best to set them up with something that is both mobile and efficient. Plus, many are sold in kits together and in a wide range of colors and features so that you can choose what's best for your grad's lifestyle.
Samsung Galaxy S22
If your grad is an Android user, upgrading them to a recent Samsung Galaxy is a super smart move. Gazelle currently has a large inventory of both Samsung Galaxy S22 and Galaxy S23, all less than the retail price tag. There are tons of options compatible with all major carriers to ensure that your grad has the Galaxy they need to get their work – and some play – done!
Smart Light Bulbs
Yep, you read that correctly – smart light bulbs. If you're looking for something on the lower end of price tags but is just as important, consider getting your grad smart light bulbs! These light bulbs can drastically change any apartment or dorm room with different lighting options. Some recent options also work with voice control and phone apps which is perfect for setting the studying, focused mood that they will need.
Upgrade Your Grad with Gazelle
Whether your grad is off to middle school, high school, college, or the real world, keeping them connected is more important than ever. That's why Gazelle has a large inventory of smartphones, tablets, and MacBooks at a fraction of the retail price tag. Take a look at our site and explore savings for your graduate today!
Comments
comments