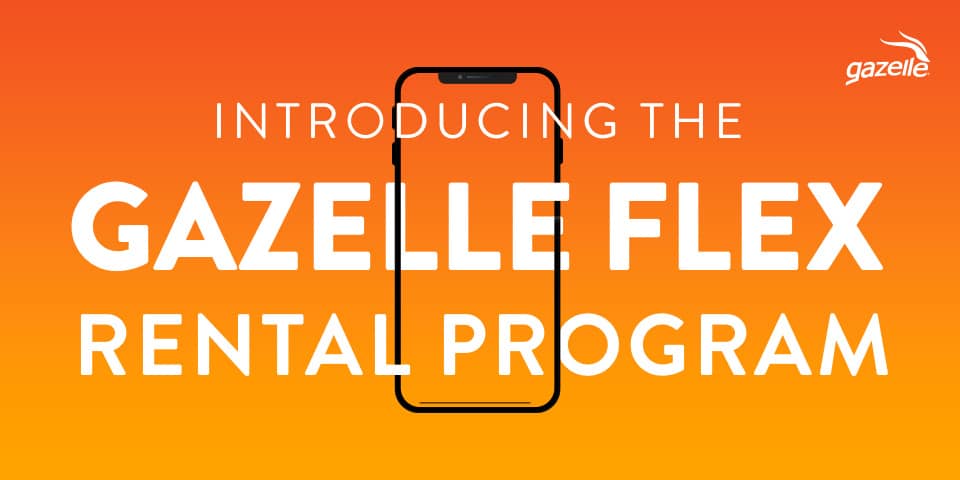 There's no feeling quite like having the new phone that you want in your hands. That is, until you're locked into a long carrier contract without the chance to upgrade to your next phone until that phone is paid off, often two years later. Yikes.
What if you had the opportunity to upgrade more frequently at a lower monthly payment, without buying into a long carrier-specific contract? That opportunity is here. Welcome to Gazelle Flex – our new phone rental program that helps you upgrade faster and for less!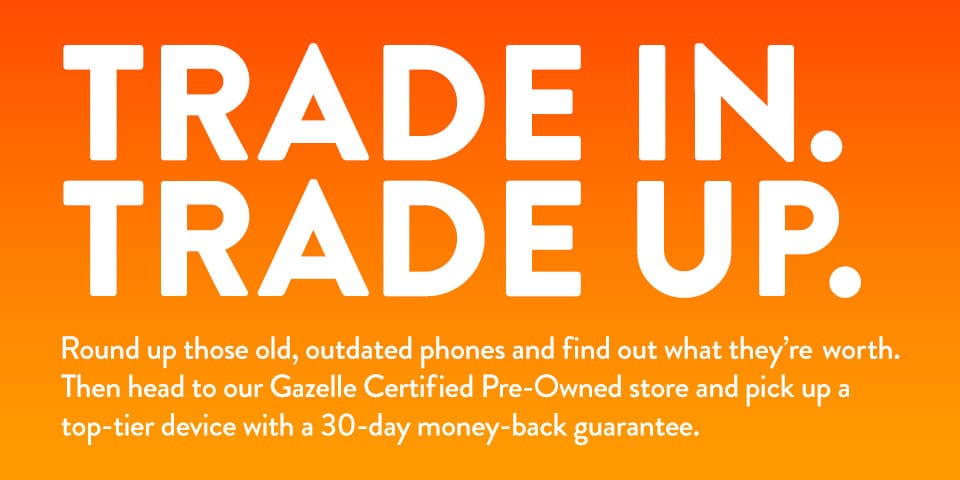 Gazelle Flex Phone Rental Program
Interested in renting the latest tech for less? Here's everything you need to know about our new phone rental program.
What is Gazelle Flex?
Gazelle Flex is a program that allows for the possibility of more frequent phone upgrades through an affordable rental program. This program was created to make smart tech upgrades more accessible to everyone by offering certified refurbished devices at a low rental price.
What are the benefits to renting a phone with Gazelle Flex?
There are several benefits to renting a phone rather than buying one outright:
Low monthly payments: Instead of forking over a large amount all at once, or being locked into a long contract with your carrier, you can rent a phone for a lower monthly amount
Faster upgrade cycle: With Gazelle Flex, you could be eligible for an upgrade after your first 6 months! You can then upgrade annually with each new start of a rental agreement.
Unlocked iPhone models: Our program rents unlocked iPhone models, meaning they can be taken to the carrier of your choice.
Recirculated devices: Each of our Gazelle Flex iPhone models undergo our 30-point Gazelle Certified inspection. By choosing to rent Certified Pre-Owned, you're also choosing over a newly manufactured device and doing right by the planet. Go you!
How Does Gazelle Flex Work?
Using Gazelle Flex is simple:
Visit the Gazelle Flex homepage and select the smartphone you desire.
Add the phone to your cart.
Follow the steps to checkout and finalize your rental. You'll pay just the first month rental amount and the one-time initiation fee of $49.99.
The device is then shipped to you.
You'll continue paying month-to-month while enjoying your new phone.
After the end of the 12-month rental agreement, you can either:
Continue to pay month-to-month,
Upgrade to a new device, or
Cancel your rental.
When can I upgrade my Gazelle Flex phones?
First-time Flexers may be eligible for upgrade after their first 6 months. After this, you could be eligible for one yearly upgrade to the Gazelle Flex phone of your choice to save money and stay flexing with your iPhone rental of choice.
What smartphones can I rent through Gazelle?
We are currently offering iPhone 14, iPhone 13 and iPhone 12 for rent through Gazelle Flex. Every single device has undergone our 30-point inspection to earn their Gazelle Certified Pre-Owned status. Every phone is also unlocked, meaning that it can be used with any carrier of your choosing for ultimate convenience.
How much does it cost to rent a phone with Gazelle Flex?
Our phone rental plans start at just $19.99 a month depending on which iPhone model you select. We also have a one-time device fee of just $49.99, which is only charged on your first payment. We believe you can utilize the phone you want for much less on a renting plan!
What happens at the end my rental agreement?
Once you've reached the end of your Rental Contract Term, you'll end your contract with us and return the phone back to Gazelle.
Stop Overpaying and Start Saving Money by Renting Your iPhone with Gazelle Flex
If you're ready to rent, we're ready to assist you! Check out our Gazelle Flex rental program page to see which rental agreement suits your lifestyle best. If you have any additional questions, you can also visit our rental program Help Center to learn more about Gazelle Flex.
Comments
comments