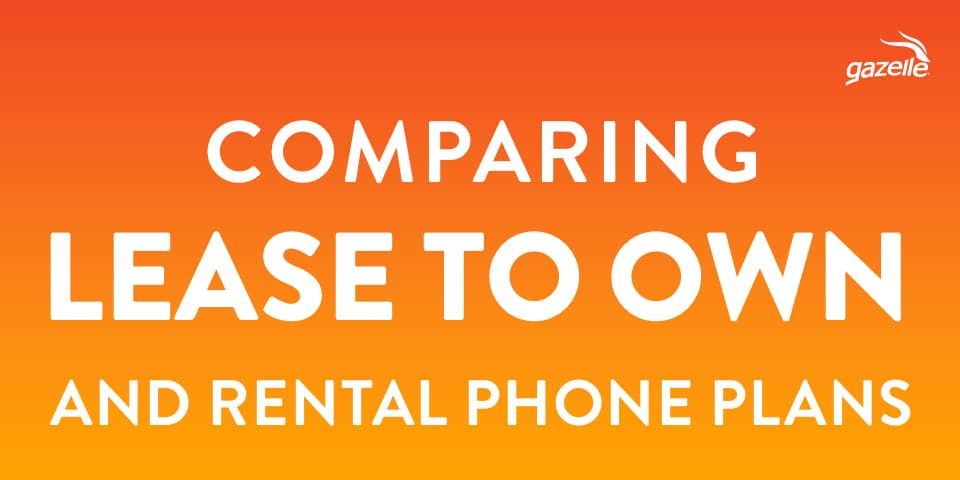 Owning the latest smartphone doesn't have to be a dream anymore, thanks to lease-to-own and rental phone plans. These different types of phone plans allow folks to say goodbye to hefty upfront payments and hello to a world of flexibility and convenience, but some plans may be better suited for some than others. Keep reading to discover how these plans work, their benefits, and how to choose the perfect one for you.
Key Takeaways
Explore lease-to-own and rental phone plans with flexible payment options and the possibility to upgrade your device more often.
Compare different programs in terms of their features, devices, upgrade frequency & cancellation policies.
Assess budget & credit score before signing up for a plan that fits your lifestyle & budget.
Exploring Lease-to-Own and Rental Phone Plans
Lease-to-own phone plans help those who would like to own their phone at the end of their payment period with lower payments. Instead of paying a large sum upfront, customers can now enter into a lease agreement, make low monthly payments, and eventually own their smartphone.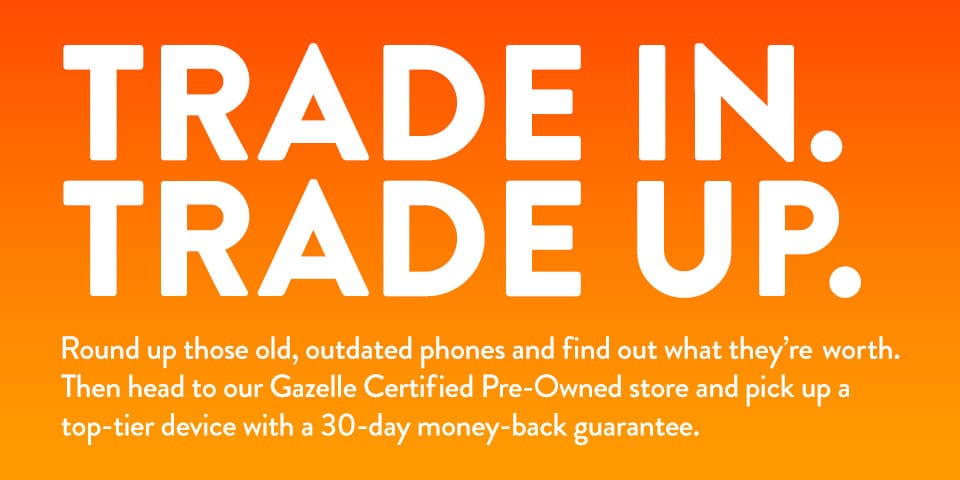 These plans come with several perks, such as the ability to upgrade your device more often and a flexible lease-purchase agreement provided by the carrier. Some popular lease-to-own programs include the Samsung Leasing Program and T-Mobile's JUMP! On Demand. However, before committing, you should understand the credit requirements, payment options, and possible fees involved.
Rental phone plans are similar to lease-to-own phone plans, however they typically have a shorter contract or rental term to allow for more frequent upgrades. Gazelle Flex is a phone rental program that allows for 12-month rental agreements on popular iPhone models, complete with a certified refurbished model and a 30-day money back guarantee.
How Lease-to-Own Phone Plans Work
Flexibility and convenience are the cornerstones of lease-to-own phone plans. Typically, you enter into a contract for a set period, usually 18 months, during which time you make regular payments to cover the leasing costs of the smartphone. With some plans, you even have the option to upgrade to a new device before the lease term ends.
At the end of the lease term, you have a few options:
Buy the phone by paying a buyout fee
Upgrade to a new device
Pay off the remaining balance in a few payments
Return the device
This way, you can keep pace with the latest smartphones without straining your finances, even if your initial request unsuccessful.
How Rental Phone Plans Work
Rental phone programs, such as Gazelle Flex, also provide flexibility with your smartphone with low monthly payments to rent a device. With Gazelle Flex, you can rent a phone for a 12 month rental agreement and then upgrade to your next device.
At the end of your rental agreement, you simply send the device back to Gazelle and either purchase a device from our store or continue to rent with a new rental agreement through Gazelle Flex.
Comparing Popular Lease-to-Own and Rental Programs
Not all lease-to-own and rental programs are the same. Comparing popular options like the Samsung Leasing Program, T-Mobile's JUMP! On Demand and Gazelle Flex can help you find the best fit for your needs.
The Samsung Leasing Program offers flexible payment options, the ability to upgrade to the latest Galaxy phone every year, a trade-in program for eligible devices and special financing offers. Gazelle Flex also offers the ability to upgrade every year – even at your initial 6 months if you qualify. On the other hand, T-Mobile's JUMP! On Demand is an 18-month lease agreement. The key differences between these programs include the upgrade frequency, lease duration, and pricing structure.
Samsung Leasing Program
Samsung Leasing, in partnership with Progressive Leasing, offers a lease-to-own option that doesn't require a credit check. With this program, you can make weekly, bi-weekly, or monthly automatic payments for your smartphone purchase, regardless of your credit history.
The approval process for Samsung Leasing is based on various data points, such as banking history, employment status, and income level. If you're approved, you can enjoy 12 months to ownership.
T-Mobile's JUMP! On Demand
T-Mobile's JUMP! On Demand is an option for customers who like to keep up with the latest smartphone releases that don't mind a longer lease agreement. This 18-month lease agreement allows you to:
Upgrade your leased device every 30 days
Offers a range of devices like iPhones, Samsung Galaxy phones, and other Android devices
The upfront cost, or retailer's cash price, is relatively low for most base models with approved credit, but if you want a device with increased memory or premium features, you may need to pay a little extra.
Gazelle Flex Phone Rental Program
The Gazelle Flex rental program is a different option than the lease-to-own phone plans. This program allows a customer to rent Gazelle certified preowned device for a low monthly payment. First time renters may be eligible for an upgrade in as soon as 6 months, while all rental plans have a 12-month rental agreement.
Here's why Gazelle Flex may be the best choice for most:
Initial 12 month rental agreement that rolls over to a month-to-month agreement
Certified unlocked iPhone models that pass a 30-point inspection
Possibility for upgrade after first 6 months
Small $49.99 initiation fee for rental agreement
Tips for Choosing the Right Lease-to-Own Phone Plan
In the end, the right lease-to-own or rental phone plan choice comes down to evaluating your budget and personal preferences. By comparing the features and devices offered by different programs, you can find the perfect plan for your needs and stay connected with the latest smartphones.
Assess Your Budget
Assessing your budget is fundamental to determining the lease-to-own phone plan that's right for you. Review your monthly income, expenses, and discretionary spending to see if a lease-to-own or rental phone plan is a viable option for your financial needs.
Compare Features and Devices
After gaining a clear insight into your financial and credit situation, proceed to compare the features and devices different lease-to-own programs offer. Pay close attention to the following factors to find the plan that best meets your preferences and requirements for a smartphone:
Monthly cost
Contract terms
Device condition
Ownership rights
Summary
In conclusion, lease-to-own and rental phone plans offer an attractive alternative to traditional cell phone purchasing methods. With low monthly payments, flexible terms, and the ability to upgrade devices more frequently, these plans can help you stay connected with the latest smartphones without breaking the bank.
If you're prioritizing frequent upgrades with low monthly payments for your next plan, Gazelle Flex may be the best option. Our program isn't only light on your wallet, but it also provides a certified refurbished iPhone model with flexible options to make the most out of your personal smartphone preferences. We also offer a 30-day money back guarantee and annual upgrades to help you stay flexing with the best in tech.
Frequently Asked Questions
What does lease to own mean on a phone?
Lease-to-own means you lease an item from a company and when the payment is complete, you own the item. This applies to phones, making it an option for people who want to own their device at the end of their lease agreement.
What does a phone rental entail?
Renting a phone from a company means that you can rent the device for low monthly payments, then return the device back to the company at the end of your rental agreement. With Gazelle Flex, this allows for faster upgrades and less electronic waste by recirculating refurbished devices.
What fees are associated with lease-to-own and rental phone plans?
Lease-to-own and rental phone plans typically have associated fees such as processing fees, initial payments, and fees for damaged devices. It's important to read the terms and conditions before committing to a plan. Visit the Gazelle Flex's terms and conditions for all information regarding our rental program.
Comments
comments