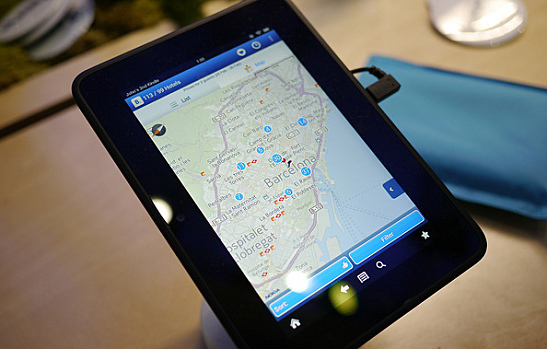 Ever since Amazon released its highly successful line of Kindle Fire tablets, rumors have been circulating regarding the retail giant and the possible release of a smartphone. While Amazon does have a humongous built-in user base, the company would have to do much more than just stamp its name on a substandard device. New Amazon phone rumors this week speak of a potential partnership with HTC and prove that Amazon may finally be getting serious about that smartphone.
The Latest Amazon Phone Rumors
Every few months there seems to be another rumor regarding an Amazon smartphone, but some make more sense than others, and this most recent rumor makes a lot of sense — in a lot of ways.
As detailed in a recent CNET article, based on reporting from the Financial Times, Amazon and HTC have been in talks for a while now regarding a smartphone. Sources claim the first of three devices is nearing the end of development, and while the company internally targeted a release date sometime in 2014, it may be revising those targets.
Naturally, neither Amazon nor HTC is commenting on the rumor, but it wouldn't be surprising if details about the first of the three planned devices were leaked in the coming weeks or months.
The move makes sense for Amazon because, well, the company really needs to tap the market. The Kindle Fire line of tablets remains popular, and the company's user base has been demanding a phone for some time now. If Amazon waits too long, potential customers may find what they are looking for in any of the popular Android or iOS smartphones. Granted, releasing a phone is a lot more complicated than releasing the Kindle Fire. The Amazon tablets do have some drawbacks that users look past because the Fire is considered a content machine rather than a full-fledged tablet. But that's not a viable path for Amazon to take with a phone.
The Next Big Step for HTC?
For HTC, this pairing makes perfect sense. The company has a long history of designing devices for other companies, and working with a popular brand like Amazon will serve it well. HTC also recently lost some of its clout in the smartphone space when more popular Samsung models pulled ahead, so being included in Amazon phone rumors can only have a positive effect on the company.
Of course, it's not all smooth sailing for HTC. As mentioned in The Guardian, partnering with a company like Amazon, which uses a forked version of Android in order to keep customers using its own store rather than Google Play, might get the company removed from the Open Handset Alliance. Being a member of that alliance is a big deal for Android manufacturers; it provides free access to the Android OS and a host of popular Google apps. Note that Acer once tried to create a forked Android device, but had to pull out of the agreement after pushback from Google put the company's inclusion in the alliance at risk.
So it may be too early to start planning on turning in your current smartphone to buy Amazon's latest device, but the writing on the wall is clear: Sometime in the next two years, the company will release a smartphone, and if this rumor proves true and Amazon leverages HTC's experience to its benefit, the final product could be impressive.
Does the latest of the Amazon phone rumors get your mouth watering for a smartphone version of the Fire, or do you expect this rumor to fall apart like the ones before?
Image courtesy of Flickr
[cf]skyword_tracking_tag[/cf]
Comments
comments