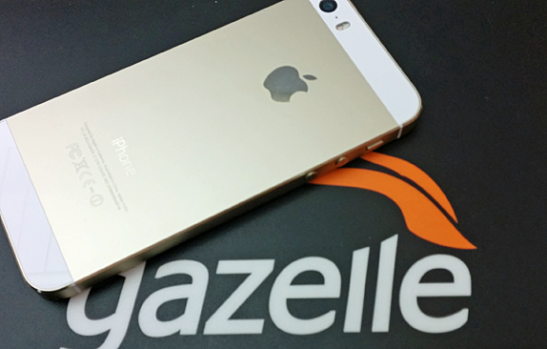 Starting today, you can buy an iPhone 5S from Apple that is unlocked from any carrier in their US online store. When the iPhone 5S first launched back in September, the device was only available locked to carriers and not as a completely unlocked phone. The so called cheaper iPhone 5C was available as an unlocked or locked phone when both phones were released back in September.
Why is it so expensive?
The device starts at $649 for the 16GB version and goes up to $849 for the version with 64GB of storage. For those confused by the higher price, this price is the for the device only without any traditional 2 year contract. When you purchase a phone through your carrier, they make you sign a 2-year agreement if you want the device at that lower $199 price tag.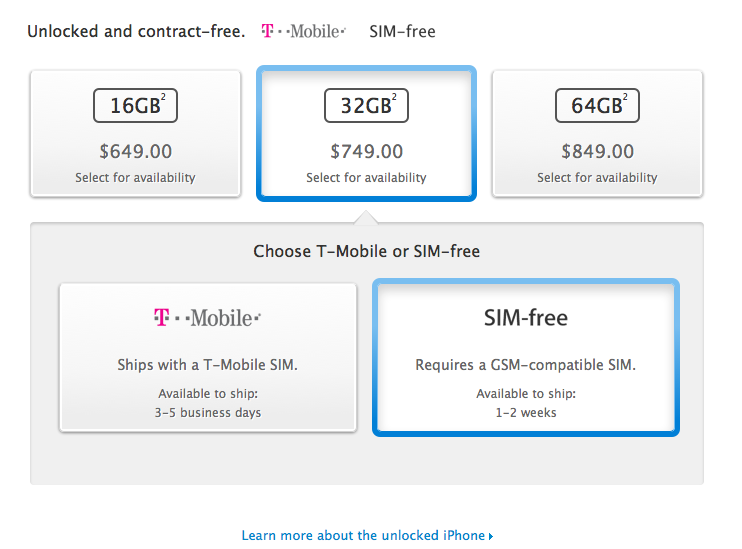 When can I get it?
Apple has quoted a ship time of 1 – 2 weeks for the unlocked iPhone 5S models. The new unlocked iPhone 5s devices are model A1533 and are compatible only with GSM networks.The phone is actually identical to both the AT&T & T-Mobile versions Apple sells, but it does not come with a SIM card pre-installed.
Why buy unlocked?
If you just want a phone without any of the hassle of signing a new 2 year agreement, an unlocked iPhone 5S is for you. As the phone is a GSM device it will only work on AT&T and T-Mobile here in the US. It will also work on MVNO's (mobile virtual network operators) like SimpleMobile and Straight Talk which use AT&T and T-Mobile towers. For all those international jet setters looking for an iPhone to use on multiple GSM networks when traveling abroad, the unlocked iPhone 5S is now your best option.
[cf]skyword_tracking_tag[/cf]
Comments
comments