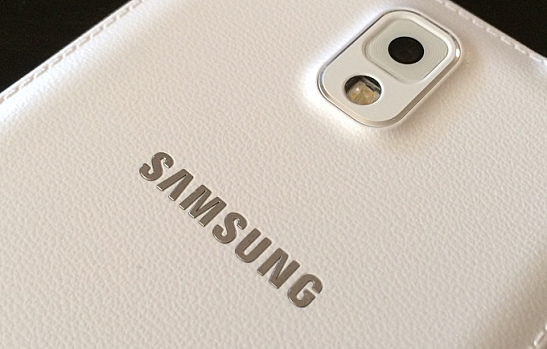 The newest addition to the Samsung smartphone family, the Galaxy S5, is reportedly set to be unveiled on February 23, 2014, ahead of its April release date. Although unconfirmed by the Korean phone manufacturer, the launch date was leaked by Russian blogger Eldar Murtazin.
The Tweet that Broke the News
There's only so much room for detail in a 140-character tweet, but tech blogger Eldar Murtazin managed to fit a lot of information into his Tuesday Tweet: "Samsung Galaxy S5 launch – 18.00. Barcelona. 23 February. Price the same. Launch – end of April. Specs – u know them 🙂 new touchwiz ;)."
The tweet shows that the new Galaxy phone will be reportedly priced the same as the previous Galaxy S4 model, around $1,000, and come with an updated version of the standard Galaxy user interface Touchwiz. The Inquirer has speculated that the new user interface will be the same as an updated version leaked online recently, with the reworked program bearing a strong resemblance to Google Now and Blinkfeed.
What to Expect from the Samsung Galaxy S5
There has been a lot of speculation about the new specs on the Galaxy S5, and Murtazin's tweet provides another piece of the puzzle by tipping that an updated Touchwiz will be the phone's user interface. The S5 is expected to come in two versions, a high-end, metal-clad version, powered by the impressive eight-core Exynos 6 chip, and a more affordable plastic-clad version running on a quad-core Qualcomm Snapdragon 805 processor. There is the possibility of a larger screen with 2K HD resolution. Rumors suggest the phone will come with a fingerprint scanner and 20MP camera.
Samsung Smartphones Heading for Trouble?
The Wall Street Journal has reported that sales of high-end smartphones are slowing, as competition from cheaper models takes its toll. Add to this the start of iPhone sales to China Mobile and an anticipated large-screen iPhone, and Samsung's record smartphone sales could be challenged. "Even if Apple suffers delay or execution issues [with the larger iPhone], this will be an overhang for Samsung," says Mark Newman, senior analyst at Sanford Bernstein. With expectations that Samsung's profit will slow to 6.9 percent in 2014, down from 29 percent in 2013, the mobile giant will need the launch of the Samsung Galaxy S5 in February and its release in April to be a commercial success.
What new features would you like to see in the new Samsung Galaxy S5?
Image courtesy of Flickr
[cf]skyword_tracking_tag[/cf]
Comments
comments