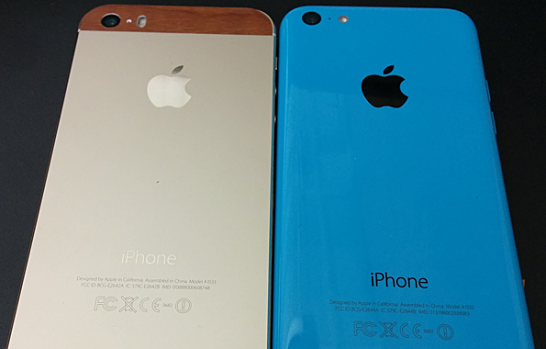 New iPhone 6 rumors surfaced saying Apple will release two different sized models. According to the South China Morning Post, Apple will release the iPhone 6 in both a 4.7 and 5-inch version. The report also claims both screens will be completely made from Sapphire as well.
iPhone 6 should feature a better pixel density
An inside source at the South China Morning Post revealed the upcoming iPhones from Apple will feature a scratch-resistant sapphire crystal glass, while sporting a new pixel density of 441 pixels-per-inch. Currently the iPhone 5S, 5C and 5 all use a 326ppi display, making the 441ppi a big step up in screen clarity.
When we compare the current iPhone to the Android competition, the 326ppi display really does not compete in terms of clarity. Android devices like the LG Nexus 5 currently sport a super crisp 445-ppi screen.
Current highest pixel density displays on Android devices: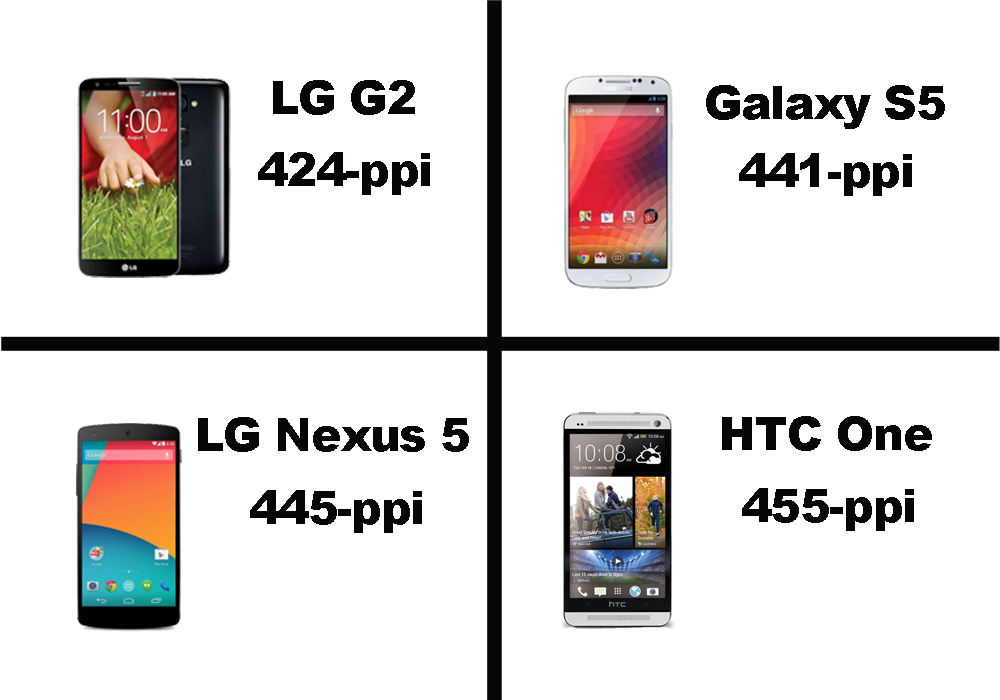 (The iPhone 6 will have to compete with these lovely displays come this Fall)
More talks of a Sapphire display headed to the iPhone 6
More rumors, specifically iPhone 6 rumors, about Apple using Sapphire to build the screen have been circulating the web for weeks now. Let's remember that last November Apple and GT Advanced Technology signed a five-year, $578 million deal for Sapphire manufacturing. Apple may be leveraging this partnership in 2014, as Apple is rumored to be preping sapphire-covered iPhone prototype units. Apple has invested heavily in sapphire over the years, as they now own 10 percent of the world's manufactured sapphire.
The Chinese newspaper also went on to say that the new devices will feature a flat screen instead of a curved screen. Many analysts thought that Apple could potentially follow the likes of LG, by bringing a curved display similar to that found in their new LG G Flex phone. Apple as a company however, will usually tend to shy away from tech that is already featured on a competing device.
iPhone 5C to step down, cheaper iPhone 5S coming our way

Last but not least, The Post claims that the iPhone 5C will be discontinued in favor of a 5s sporting much cheaper materials. This would put three iPhones in Apple's 2014 lineup with the iPhone 6 (2 variants), and last years iPhone 5S. With Appl planning on cutting the iPhone 5C most likely, there is still now word if the iPhone 4S will stick around to be sold in emerging markets. Stay locked to The Horn for the latest rumors surrounding the upcoming iPhone 6.
via: MacRumors
source: SCMP
[cf]skyword_tracking_tag[/cf]
Comments
comments