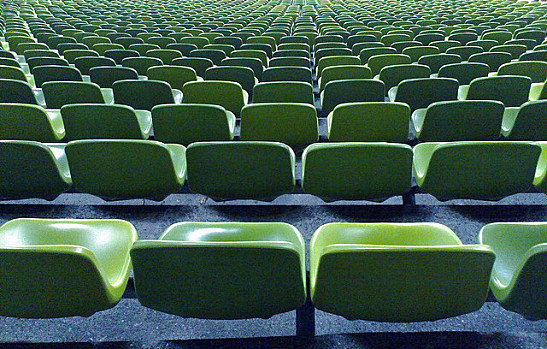 The new Fever smartphone app helps users find and book tickets to events by showing which of their social network connections are attending. The app also shows event listings based on other information gleaned from users' social media habits. The new app just secured $3 million in seed funding to help with promotion in the New York City market, where the developer is currently focusing its efforts.
Details of the Fever Smartphone App
Fever has the goods to help it "stand out from the pack" of event-finding apps available today, Venture Beat says, because of its ability to utilize users' social networking information and habits to suggest concerts and events that fit each individual's tastes. Founder Pep Gomez says that the Spanish start-up utilizes Facebook data such as age and gender as well as details from any Spotify playlists connected with the user to suggest relevant events. The app will also show you what events friends using Fever are attending.
Gomez is quick to point out that Fever is not a seat-filler, and indeed, many of the events it lists are free and off the radar. This is by design, since Fever aims to appeal to the ultra-trendy eventgoers that want to find the best unique gigs in their area. The app highlights concerts, theater performances, movies, and sporting events. It is available to both Android and iOS users.
The app is not just limited to event listings, offering a single portal for reservations and ticket purchasing. Gomez plans to take the app further, telling The Wall Street Journal (WSJ), "I want to see everyone at the door of a club, gallery or event with a guest list holding a tablet with Fever on it to check you in." He wants to make paper tickets a thing of the past. "The whole culture of entertainment is screaming to be disintermediated. All the ticket-buying and listings apps have user flows that feel like 1997."
Fever Has the Funding to Make it Happen
While the 21-year-old Gomez may seem like a greenhorn for a CEO, his app has managed to secure $3 million in seed funding from investors such as Flickr CEO Bernardo Hernandez and BT Plc executive Gary Shainberg. According to the WSJ, Gomez plans to use the funding to dominate event discovery platforms in the U.S., beginning with New York.
Do you think the Fever smartphone app has what it takes to capture NYC eventgoers' attention?
Image courtesy of Flickr
[cf]skyword_tracking_tag[/cf]
Comments
comments