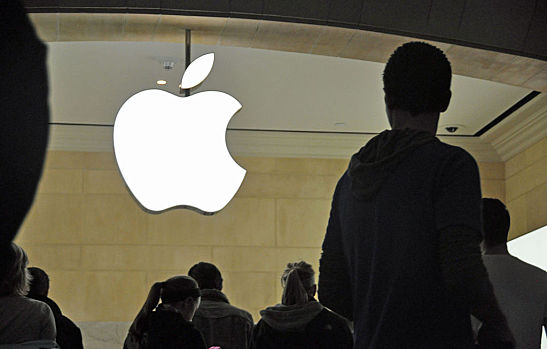 Apple is said to be a particularly strong favorite to purchase Beats Electronics, which is valued at $3.2 billion, Reuters reports. Apparently, talks between the Cupertino tech juggernaut and Beats have already begun, and if all goes well, music mogul Jimmy Iovine could become the latest billionaire on Forbes' list; Dr. Dre, who also owns part of Beats, would fall short of that list after taxes, however.
Why Beats?
Surely purchasing Beats Electronics is not a move by Apple to pick up a company that churns out cool headphones so that they can get involved in the business — the iPhone maker might have something else up its sleeves. Steven Milunovich of UBS told Fortune Tech that he believed the acquisition of Beats could result in the tech giant using the Beats Music service to boost its somewhat mediocre success with iTunes Radio.
Billionaires Club to Get New Members
Beats Cofounder Dr. Dre proclaimed himself to be the "first billionaire in hip hop" in a video that was posted to Facebook early last Friday morning, which has since been removed. Of course, this has also led to other folks showing interest in such a claim: a spokesperson for Forbes magazine debunked his bragging, stating that the rumored $3.2 billion purchase of Beats will not turn Dr. Dre into a billionaire. After taking into account both state and federal taxes, Dr. Dre will fall about $200 million short of joining the exclusive club, reports NBC News.
However, as a Businessweek article from last summer notes, Beats does not have a glittering track record when it comes to partnering with other technology giants. Still, there might be a so-called "break" this time around, and Apple may not have purchased Beats for its design strength. Perhaps Apple is looking beyond its iTunes model, which does seem more archaic compared to other modern streaming services.
What the Future Holds
Everyone is eager to see what Apple has in store for Beats if the acquisition is completed — there is still insufficient information as to what the end game will look like. One thing's for sure: Both Jimmy Iovine and Dr. Dre are going to end up a lot richer if both companies can agree to the alleged $3.2 billion price tag. If the deal is finalized, there may not be any more Beats-branded smartphones from HTC, which is just as well since the recent HTC One M8 dropped its Beats branding.
Image courtesy of Wikimedia Commons
[cf]skyword_tracking_tag[/cf]
Comments
comments