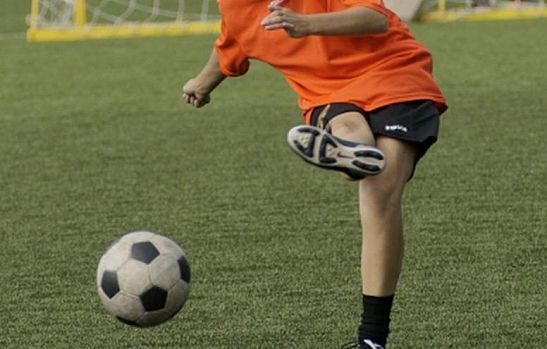 Just as the world is turning attention to Brazil in anticipation of soccer's FIFA World Cup, one sports equipment maker is demonstrating to consumers how connected smart devices can enhance the way fans enjoy the game.
The miCoach Smart Ball from Adidas, which is packed with sensors and connects via Bluetooth to iOS devices, can tell users how they are kicking—and how to improve their technique and tactics for the 'Beautiful Game.'
Looking for a Competitive Edge
As Rich Trenholm reports at CNET, Adidas has taken advantage of World Cup fever by releasing a soccer ball that can pass on coaching tips to the user's iOS device. The miCoach Smart Ball's sensors detect the direction and force of kicks and reports performance results to a specialized app available for the iPhone, iPad, or iPod Touch.
The miCoach Smart Ball is not the first use of smart ball technology; as Tyler Lee notes at Ubergizmo, sensors have already been incorporated in basketballs, but no other sport matches the worldwide popularity of soccer—or, as most of the world calls it, football.
Adidas, which makes the World Cup game balls, has also created "Brazucam," a camera-equipped ball that will provide unique, "ball's-eye-view" close-ups of the world's leading players getting their kicks.
The miCoach Smart Ball is available at Adidas and Apple stores as well as online, retailing at $299. There has not yet been any mention of an Android version of the app.
The IoT Comes Out to Play
Back when the Internet of Things (IoT) was first generating buzz, it was all about devices such as "smart" utility meters. Sports and fitness, however, have turned into a leading-edge showcase for the potential of smart mobile devices, starting with sensor-equipped wearables and now extending to playing equipment.
Much of this is due to the development of sophisticated, inexpensive motion and acceleration sensors that can stand up to getting kicked around a soccer pitch. But the real smarts are in the iOS app that comes with the miCoach ball.
The app, which uses Bluetooth to communicate with iOS devices, doesn't just tell users how hard they kicked the ball; it also allows users to test their performance at specific skills, from free kicks to goal shots, or practice hitting the ball at a specific speed or around a corner.
The app also naturally saves results and can post them to social media. The one thing it can't do, however, is find the ball if someone kicks it into a hedge; in that case, players will have to look for it the old-fashioned way.
How do you think smart ball technology will affect sports in the future?
Image courtesy of morgueFile
[cf]skyword_tracking_tag[/cf]
Comments
comments