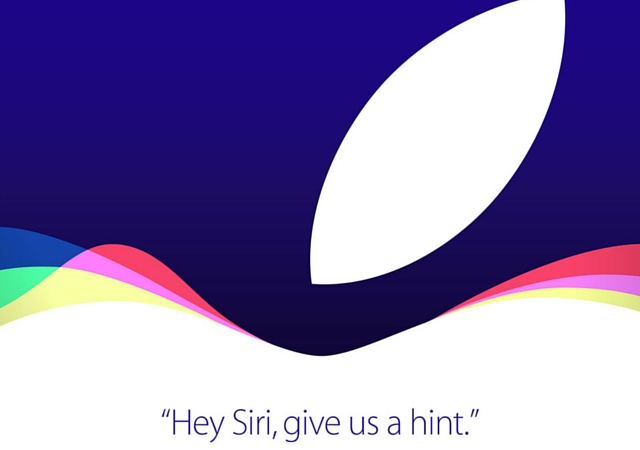 September means one thing only – iPhone time! Apple's September keynote is one of the most highly trafficked tech events of the year. Last week, Siri broke the news of the impending Apple event, scheduled to take place on Wednesday, September 9, but left no clues as to which products and features will make the cut.
Bloggers have been on the prowl for months to find hints. Here's our best guess at what Apple will unveil:
iPhone 6s and iPhone 6s Plus
For months, rumors have run rampant about the imminent iPhone 6s, falling within Apple's product line (previously the iPhone 4s and 5s). Pressure-sensitive technology, known as Force Touch, is expected to be integrated, allowing for sub-menus and buttons accessed on the screen by touch.
We'll also welcome a new color to the family – Rose Gold – as well as a much-improved 4K, 12-megapixel camera, faster processor, and to no surprise, an updated operating system. Our favorite is a much longer battery life (that might last multiple days!) Those looking for a change in screen size, don't count on it.
If you're planning an upgrade to the iPhone 6s, check out Gazelle's Best Price Guarantee. We're offering the best trade-in price on iPhone 5s, 6 and 6 Plus – in cash.
iPad Pro and iPad Mini 4
Apple reserves its September event for the iPhone, but according to rumors, Apple may showcase a new iPad Mini and a brand new, larger 12.9-inch tablet. (It's currently 9.56 inches.)
But those wanting the new iPad will need to wait. Both versions will appear in stores sometime in November.
Apple TV
Any Netflix, Hulu or other Internet TV binger should be excited for this one. Apple TV is believed to be getting its first update in a long time. The fourth generation Apple TV, heavily rumored to make an appearance on Wednesday, will support a faster processor, two storage options – 8GB and 16GB – and an app store for gaming and other software, reports 9to5 Mac.
Siri is likely to come along, too, with an all-new touch-based remote.
Where You Can Watch
Apple will be live streaming the keynote at 10 a.m. PT on Wednesday, September 9 right here. Join the conversation on our Twitter and Facebook pages as we share breaking updates.
Comments
comments