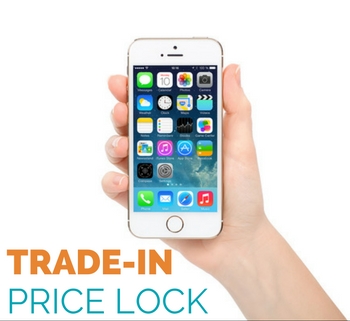 Lock in the sale price for your old device by September 7th
Apple's eagerly anticipated new iPhone 7 will be released to the public in September, assuming the online buzz holds true.
It's only speculation at this point, but Apple's iPhone 7 seems intent on taking some evolutionary leaps with new features including:
New colors
Unveiling a dual-camera
Adding a second speaker
We've heard some guesstimates around the iPhone 7 price, but nothing concrete.
Whenever Apple brings a new phone to market, two things happen as a direct result.
Like clockwork:
Customers seek to sell or trade in their old iPhones to pay for the newest model – in this case, the new iPhone 7.
Older iPhone models depreciate and lose value fast.
When this process starts, older iPhone models see a big reduction in value in the trade-in market. What this means for you, essentially, is that each day that passes, you are losing money.
We don't want that to happen.
That's why Gazelle's offering a special price-lock campaign around the September release of the new iPhone 7.
Here's how it works:
The lock-in period begins August 30th and ends September 7th. During that time, you can lock in a price for not just the iPhone, but all eligible cell phones.
Gazelle will give you until October 14th to send in your old phones. We'll provide the box and even pay shipping.
At this point, you're probably brainstorming how you're going to get Apple's iPhone 7. We suggest you do it the smart way — by working with Gazelle to sell us your old cell phones and now we also accept iphone 7.
It takes a quick minute to discover how much your old cell phones are worth, and it won't cost you a cent. Remember, prices on used iPhones drop when Apple introduces a new iPhone, so don't delay. And, to avoid losing money to purchase your new iPhone 7, make sure you act before the price-lock campaign ends on September 7th.
Comments
comments