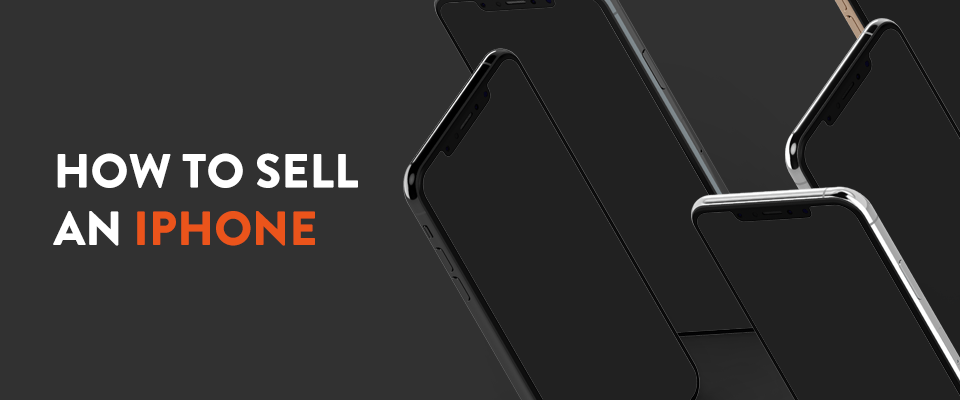 Selling your unwanted smartphone is a great way to get more bang for your buck and repurpose your investment — plus, it keeps hazardous materials out of landfills! Preparing your phone for resale is simple if you know what to do, and you can put that extra cash toward your next upgrade.
Let's review how to sell an iPhone, how to prepare your device and what you can do to get the most out of your sale as possible.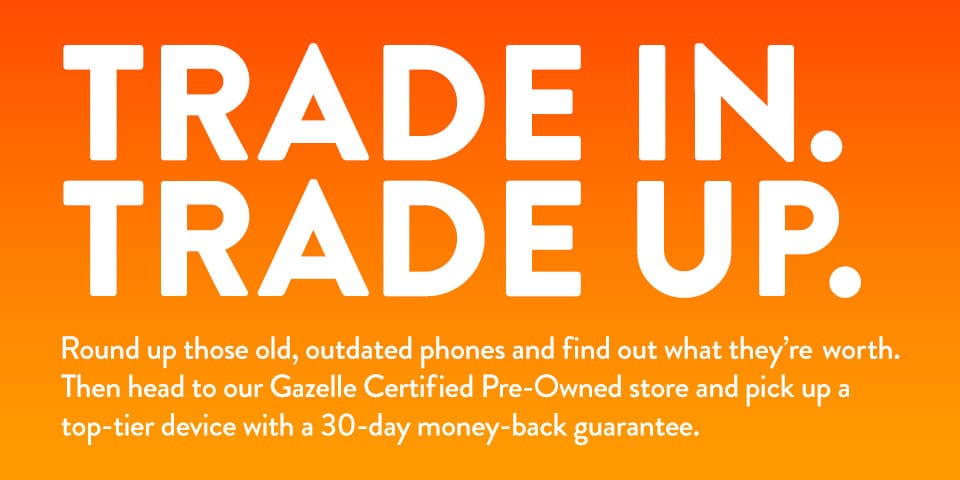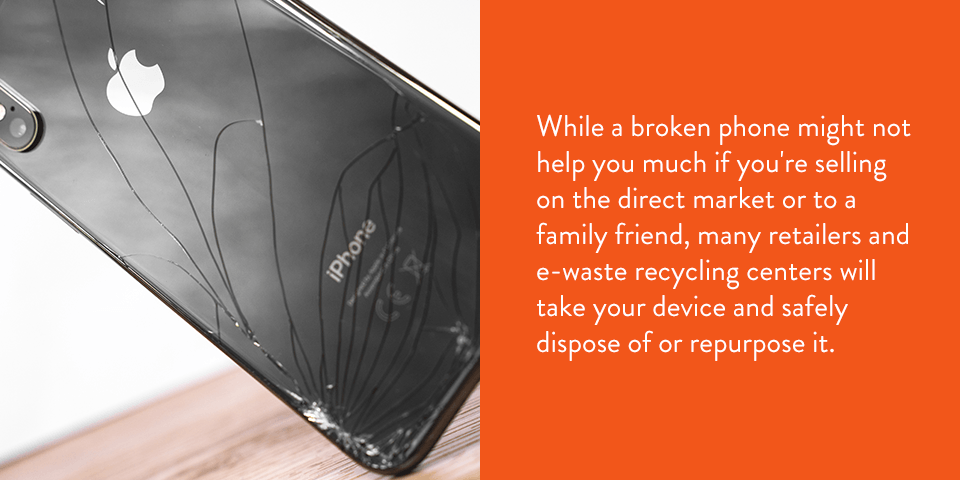 When to Sell Your iPhone
One survey found that 36% of iPhone owners wait more than three years between upgrades, while 16% wait as little as one year. Experts have varying opinions on the best time to upgrade or invest in a new device, so how do you know if it's the right time for you to sell?


Consider the following:
Performance issues: While some performance issues — like cache-related glitches or sluggish performance caused by low space — can be solved with quick fixes, some problems are too severe or recurrent to fix on your own. Unless you love your phone enough to invest in professional repair and parts replacement, this might be the perfect time to sell or trade it to a buyer who takes used and damaged devices.
Broken beyond repair: While a broken phone might not help you much if you're selling on the direct market or to a family friend, many retailers and e-waste recycling centers will take your device and safely dispose of or repurpose it. Some might even offer payment or credit in return, depending on the extent of the damage, its model and other factors.
Upcoming release: Apple releases at least one device and sometimes other variations each year, typically in the fall. Marketing your phone for sale during the period right before a new phone hits the stands is likely your last chance to get a certain value for it since phones become more out-of-date with each new release. Keep an eye on tech websites and follow Apple on social media to keep up on teasers and product releases.
Lifestyle change: Whether you got a new job that requires more connectivity, found a newfound passion for mobile gaming or need more space for your smartphone photography, sometimes you simply outgrow your phone and need to invest in something that fits your new lifestyle better.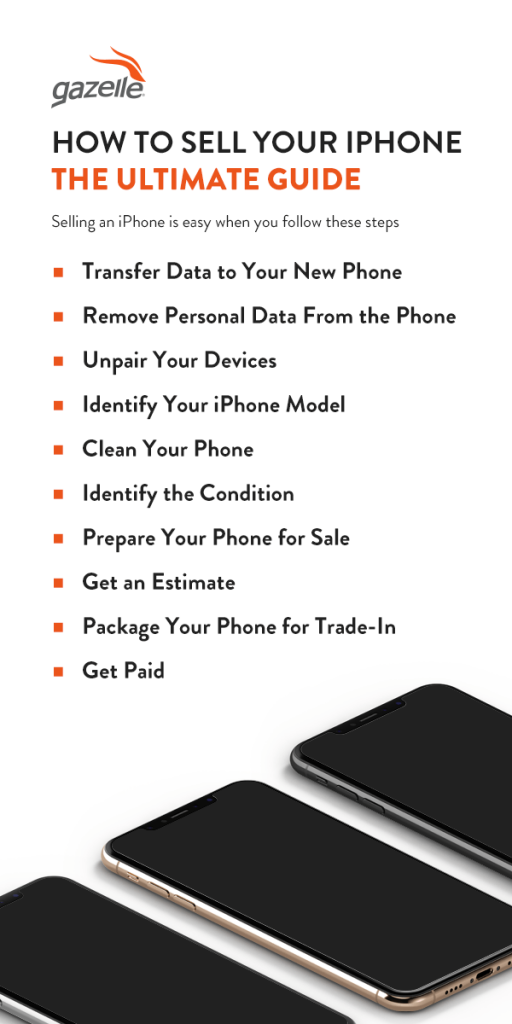 How to Sell Your iPhone — the Ultimate Guide
If you're ready to upgrade to Apple's latest release — or just want to clear some clutter from your drawers — selling an iPhone is easy when you follow these steps.
1. Transfer Data to Your New Phone
Transfer all important data — including any notes, contacts, messages, apps, pictures and videos — you want to keep from your current device to your new one before moving any further. If you're running on iOS 11 or later, you can easily use the Quick Start feature, which will guide you through the data transfer process with on-screen prompts.


Those with iOS 10 or older can use a computer with iTunes or Finder to backup data to the cloud:
Connect your device to your computer.
Open Finder or iTunes.
Find your device listed in the menu and click.
Choose whether you want to back your data up to iCloud or your computer.
Select "Backup Now."
You can also set your device to automatically back data up to iCloud overnight by going to "Settings," "iCloud" and "iCloud Backup."
2. Remove Personal Data From the Phone
While you could manually erase each contact, message, app and photo from your device, it's much easier and more thorough to completely erase your phone and reset it back to its factory settings. Don't do this until you're completely finished with the device and ready to use your new one. If you're switching to a non-iOS smartphone, deregister from Apple-only apps, like iMessage. You can also remove your SIM card if applicable.
When you're ready, proceed with these steps:
Go to "Settings."
Click "General."
Tap "Reset."
Choose "Erase All Content and Settings."
Tap "Erase iPhone" once, then a second time to confirm.
Enter your passcode or Apple ID when prompted.
3. Unpair Your Devices
Unpair accessories, including wireless earbuds or your Apple Watch, and turn off Bluetooth. Gather all accessories, cases, chargers and cables and put them with your device. You might need to enter each device or accessory individually and manually unpair it from your iPhone.
You also need to disable the "Find My iPhone" or "Find My" feature to protect your information and security:
Open the app and tap your name.
Select "Find My iPhone" to slide it off.
Enter your Apple ID when prompted.
4. Identify Your iPhone Model
Note as much information about your iPhone as you can — this will save time and make the sale easier. If you're not sure what model your iPhone is, you can go to "Settings," "General" and "About." This is also where you'll find other important information, like the iOS version you're using.
For older phones, you can check your model number in your general settings and then search for it online to see which device it matches. Some phones also have the model number printed on the inside of the SIM tray or the back of the device.
Other information you should note include the phone's age, any previous damage or repairs and warranty details.
5. Clean Your Phone
Now that you've cleared the data from your device, it's time to clean up the outside to get it ready for sale. It's a good idea to sanitize your phone at least once per day.
Follow these steps for a deep clean:
Unplug your phone and power the device down.
Remove the phone case and any physically attached accessories.
Use a microfiber cloth to buff away fingerprints on the screen. You may need to dampen the cloth lightly if the screen is really smudged.
Use a gentle cleanser to clean the back of the phone. Never clean your phone with abrasive cleaning agents, bleach, aerosol disinfectants, hand sanitizer or dish soap.
Use a tape-wrapped paperclip to remove sand, lint and large debris from small crevices and ports.
Allow your phone to air dry completely. Never attempt to dry your device with a towel or other cloth that could leave lint behind.
Repeat this process with your phone case, charger and each accessory you're bundling with your iPhone.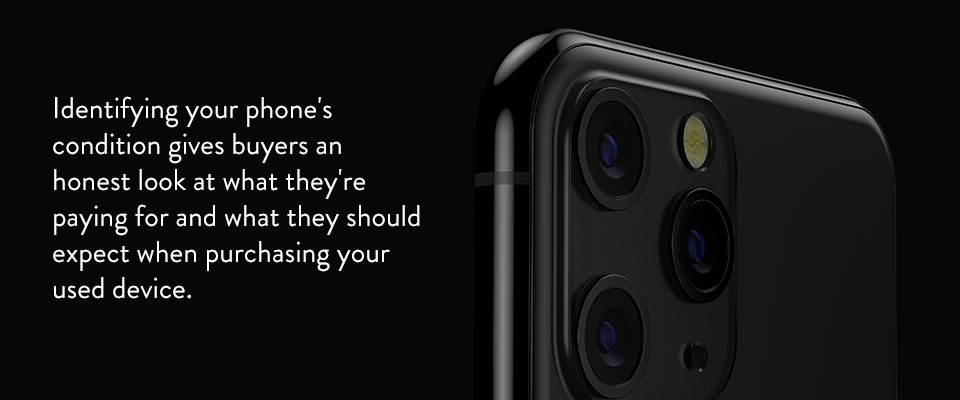 6. Identify the Condition
Identifying your phone's condition gives buyers an honest look at what they're paying for and what they should expect when purchasing your used device. Individual retailers that resell used devices have their own requirements for determining conditions. Options are typically "New," "Like-New," "Good" and "Fair."


Be prepared to answer the following questions:
Does the phone power on and off?
Does the phone automatically start on the home screen?
Are there any dim, flickering or dark spots or other noticeable damage on the screen?
Does the headphone jack work?
How long does it take to charge the phone to a full battery, and how long does that battery last with typical use?
Are there any physical marks, like scratches, scuffs, dents or cracks?
Is the screen fully intact?
Is there any moisture damage?
Does the phone still get a good signal in areas with adequate service?
Have you tested each individual feature, including the cameras, for full functionality?
Does the phone have any performance issues, like unexpected shutdowns?
7. Prepare Your Phone for Sale
Prepare your phone for sale by gathering all device accessories and packing material. Not sure where to sell your iPhone? These are the most common options:
Used phone retailers: Some retailers, like Gazelle, specialize in selling certified refurbished devices at a fair cost to keep them out of landfills, repurpose materials and offer a budget-friendly alternative for shoppers who don't want to sacrifice affordability for premium smartphones.
Individual buyers: Individual buyers, like a friend, family member or stranger you've connected with through a community marketplace, may be easy to sell to but don't offer the same level of security and quality assurance as Gazelle.
Recycling kiosks: Recycling kiosks offer a quick and convenient trade-in option, and you can usually find them near local grocery stores or big-box retailers. Kiosks are not staffed by personnel, so they may not be the best option if you're looking for more information about the sale process or have questions about your offer.
8. Get an Estimate
Regardless of your chosen sale method, the next step is to receive an estimate and decide if you're going to accept it. Depending on your sale method, the estimate might happen during the trade-in or sale process, or it might be up for negotiation. Remember, estimates are just that — an estimation of your phone's value. It may be subject to change depending on your buyer, the phone's condition, the current smartphone market, performance tests and other factors.
9. Package Your Phone for Trade-In
Make sure your phone is fully charged and turned off before you start packaging it for resale or shipment. Use the original box and packaging, if possible, as they are already structurally designed to support the device. If not, choose a sturdy box and wrap your phone tightly in protective materials before sealing. You'll need to take extra precautions if you're mailing a broken phone or a device with a shattered screen so the buyer doesn't get injured when unboxing it. Don't forget to include the charger and user manual inside.


Choose a mailing service that offers tracking and insurance options and consider expediting shipping if necessary.
10. Get Paid
Your buyer might offer instant payment, or you may have to wait for a quality inspection to verify the phone's condition. Common payment types include:
Cash or check: Kiosks and private buyers are most likely to offer instant cash or paper check payments, ideal if you're looking for a quick buck.
Gift card: Some retailers offer gift cards to popular retailers in exchange for your unwanted device.
Store credit: Store credit is a good option if you're selling your phone to a certified refurbished distributor that sells devices you might be interested in.
Digital payment: Digital payments are delivered through PayPal or other similar protected payment accounts and are the safest option for online transactions with private sellers.
Tips for Getting Top Dollar for Your Phone
"New" phones, or those in excellent or like-new condition no older than a year or two, are most likely to get you the most profit. For example, you'll probably have better luck finding a buyer who will pay top dollar for a lightly used iPhone 11 than an iPhone 5 that's gone through the wringer. Other factors to consider include whether the device is a budget, mid-range or premium model, the phone's brand — Apple iPhones and Samsung Galaxys are fan favorites — and sometimes the color or other design features.
Get the most for your smartphone with these tips:
Include accessories if applicable: Unless your next iPhone will be the same make and model as your current one, consider including any cases and accessories in a bundle option when advertising your phone for sale. Smartphones are an important investment — buyers will appreciate the option to get everything they need to get started in a single purchase, especially if they're shopping on a budget, as many second-market shoppers are.
Keep the original packaging: Keep your smartphone's original box and packaging, including the user manual, charging cords and warranty information, and include them with your used device.
Consider making repairs: While some phones are probably not going to earn enough money to justify paying hundreds of dollars for a repair, premium or high-demand models with minor cosmetic damage — like a screen crack or scuff — might be worth investing in a professional repair before listing it for sale or trading it in.
Avoid selling during contracts or financing: Don't attempt to trade in or sell your smartphone if it's a part of a current contract or if you're still paying on a financing plan, as you are likely bound to specific ownership and sale terms and restrictions.
Discuss the terms of the sale: If you're selling to a friend, family member or private buyer, discuss the terms of the sale at length, including the phone's age, condition, any performance quirks, how much you want for it, the method of payment and when payment is due. Work with the buyer to review the phone's appearance and performance together before finalizing the sale.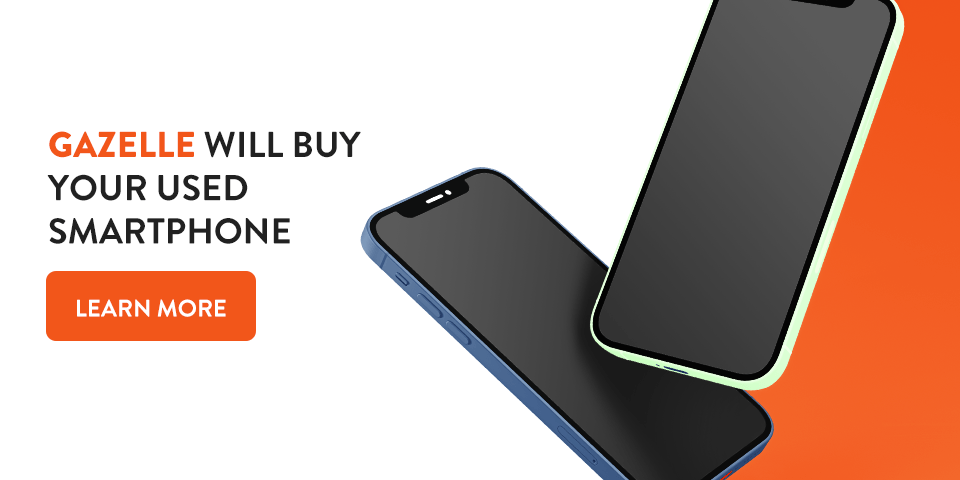 Gazelle Will Buy Your Used Smartphone
Gazelle lets you buy and sell unwanted, used cell phones, including iPhones, in three easy steps:
Get an offer for your used device based on its make, model, age, condition and other factors.
Ship your phone to Gazelle for free.
Get paid via Amazon Gift Card, PayPal or check.
Once we receive your device, we'll do our part to keep it away from landfills and refurbish it for the second-hand market whenever possible. Learn more about the Gazelle trade-in process and get an offer for your unwanted smartphone!
Comments
comments