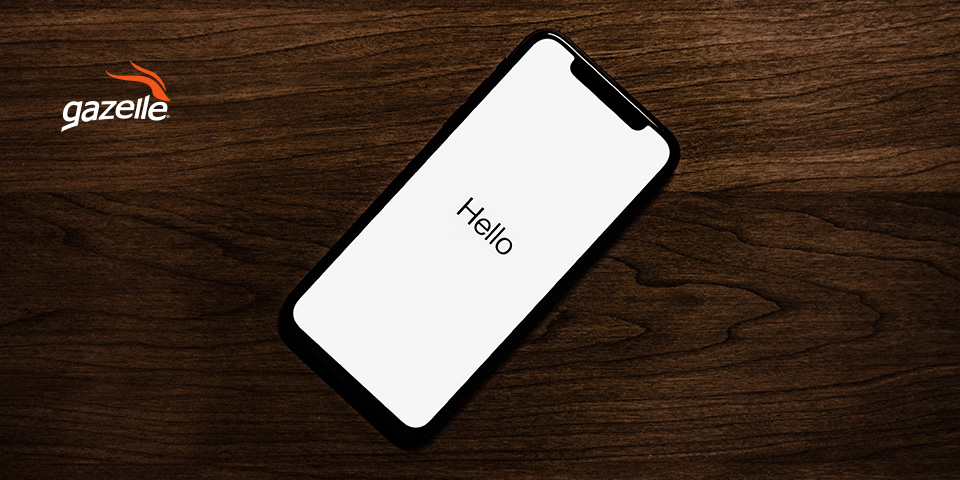 According to a 2021 report, over 900 million people globally own an iPhone, which shows just how incredibly popular the device has become since its initial release in 2007. Since more than 30 iPhones have hit the market since then, it can be challenging to know which one is best for your needs and budget.
If you're shopping for your first cell phone or want to switch to an Apple device, you might be researching the various models, colors and features that iPhones have, along with their prices. As with any smartphone, iPhones constantly change in price as new models emerge. In this article, we'll discuss the different prices of iPhones on the market and the factors influencing their costs.
How Much an iPhone Costs
Every iPhone has a different price that depends on a range of factors, so there's no standard or fixed price. For models that are a few years old, such as the iPhone SE, you may spend about $430 for a brand-new device. For the latest models, such as the iPhone 14 Pro, you could spend over $1,000.
Each iPhone has many storage capacities, colors and features, which can affect its out-of-the-box price. Over time, the cost of a new iPhone has increased significantly, from $499 when it was released in 2007 to a whopping $1,599 for the latest iPhone 14 Pro Max with 1TB of storage, which was released in September 2022. That's over a 220% price increase, and as Apple releases new devices, consumers will likely continue to see this number go up.
For those who tend to buy each new iPhone as it comes out to get their hands on the latest features, this can easily add up to thousands of dollars over time.
The Cost to Make an iPhone vs. Retail Price
One of the most common things consumers consider is how much it costs to make an iPhone compared to its market price. Let's look at some of the newest and most popular iPhones and what it costs to create them.
iPhone X
The iPhone X, also known as the iPhone 10, was released in 2017. This device was revolutionary because it was the first Apple phone to introduce Face ID and Face Recognition instead of Touch ID, which enabled Apple to remove the Home Button. Instead of an aluminum backing, the iPhone X features a glass casing to accommodate the wireless charging feature.
Adding up all of the new features of the iPhone X, plus the cameras, processor, battery pack, sensors, display and other materials, gives us an estimate of about $370 to create one phone. When the iPhone X first launched, its retail price was $999 for 64GB and up to $1,149 for 256GB, which is nearly a 170% markup.
iPhone 11
The iPhone 11 is considered a more budget-friendly smartphone with a revamped dual-camera system, updated A13 Bionic chip and larger battery capacity than the iPhone X models. This device was the first Apple cell phone to introduce the slow motion feature for the front-facing camera. It enables users to take portrait mode images without relying on face detection.
Here's a breakdown of the material costs for the iPhone 11:
Screen: $66.50
Battery: $10.50
Triple camera: $73.50
Processor, modems and memory: $159
Sensors, holding material and assembly: $181
This leaves us with an estimated $500 manufacturing cost, while its retail price is $699. Even with this 40% markup, this price is significantly cheaper than the iPhone X and even the iPhone 9.
iPhone 12
The iPhone 12 was released in 2020 and was praised for having the most variation between color and screen size compared to previous iPhones.
This device provides increased water resistance, allowing it to be submerged for up to 30 minutes within 6 meters of water. Additionally, the iPhone 12 comes equipped with a ceramic shield display, which Apple says improves drop protection up to four times compared to older models.
The estimated cost for the iPhone 12 model starts at around $548, and its retail price is $749 for the highest storage amount. This is a relatively small markup, compared to the other models, of about 36%.
iPhone 13
One of the newest Apple devices, the iPhone 13 was released in 2021 and offers various screen sizes and new colors for consumers. As with all iPhone models, the iPhone 13 comes equipped with updated front and rear cameras for taking enhanced images and videos.
This device offers many other features, including:
High storage capacity
Performance upgrades due to the A15 Bionic processor
Improved Cinematic Mode
Enhanced MagSafe capabilities
Dual eSIM support
Due to the improved camera, ProMotion displays, large battery and A15 Bionic chip, the iPhone 13 models cost about $570 to build. Upon its initial release, the iPhone 13 retail price was $799. Today, a brand new iPhone 13 from Apple is about $699. This is only a markup of about 23%, the lowest of all the iPhones we've listed so far.
iPhone 14
The newest iPhone on the market, which was released in September 2022, is available in four different versions, including the iPhone 14, iPhone 14 Plus, iPhone 14 Pro and iPhone 14 Pro Max. Apple's latest device is the most expensive, though it advertises multiple new features, such as:
Longest iPhone battery life to date
Always-on display
Dynamic Island for improved interaction and multi-tasking
Improved low-light camera performance
Enhanced stability for videos
Faster rendering
Car crash detection
Based on these innovative features and the cost of its predecessors, we estimate the manufacturing cost of the iPhone 14 models is around $600-650. Compared to its hefty retail price of up to $1599 for the largest storage option, this presents a potential markup of approximately 166%.
Factors That Affect the Cost of an iPhone
As you now know, different factors impact the price tag of an iPhone, including manufacturing costs. Let's review some of the top reasons for price fluctuations for these Apple devices.
Model
Newer iPhones tend to cost more than their predecessors because Apple consistently provides upgrades to the processor, camera, battery life and several other components. These updates usually make the newer models more expensive to manufacture, which leads to a higher retail price.
However, as new models come out, older models typically decline in sales as more consumers are focused on purchasing the latest release, so many iPhone models decrease in price as the years go on.
Features
When consumers hear that a new iPhone will be released, one of the first things they want to know — aside from the price tag — is what new or upgraded features the device will have. Newer iPhone models tend to come with more advanced features, which tend to drive up demand and create a high retail cost.
Some of the features consumers care most about include:
Camera quality
Charging/wireless capabilities
Customization
iOS updates and speed
Battery life
Processor speed
Random access memory (RAM) — required for running various apps and processes
Security features
Storage
The storage capacity of your iPhone is one of the most influential factors regarding price — the more storage you have, the more pictures, videos, apps and music you can hold on your phone without purchasing extra cloud storage or deleting data to free up memory. Let's look at some of the price ranges for iPhones that Apple sells directly based on storage size:
For 64GB of storage:
iPhone 11: $499
iPhone SE: $429
iPhone 12: $729
iPhone 12 Mini: $629
For 128 GB of storage:
iPhone 11: $549
iPhone SE: $479
iPhone 12 Mini: $679
iPhone 12: $779
iPhone 13 Mini: $729
iPhone 13: $829
iPhone 13 Pro: $999
iPhone 13 Pro Max: $1,099
For 256GB of storage:
iPhone SE: $579
iPhone 12 Mini: $779
iPhone 12: $879
iPhone 13 Mini: $829
iPhone 13: $929
iPhone 13 Pro: $1,099
iPhone 13 Pro Max: $1,199
For 512GB of storage:
iPhone 13 Mini: $1,029
iPhone 13: $1,129
iPhone 13 Pro: $1,299
iPhone 13 Pro Max: $1,399
For 1TB of storage:
iPhone 13 Pro: $1,499
iPhone 13 Pro Max: $1,599
Provider Deals
Wireless providers often sell refurbished phones at discounted prices to attract new customers. These provider deals may also offer the option for you to trade in your used iPhone for credit toward a new one. This makes buying a new iPhone more budget-friendly. However, these discounted offers or specials come with strings attached, such as locking you into a new family plan or cell phone contract with that carrier.
Locked or Unlocked
If you decide to buy a refurbished or pre-owned device, you'll likely see locked and unlocked versions.
The difference between the two is that a locked phone comes with a software code that prevents users from activating it outside a specific network. On the other hand, an unlocked phone has no software code, meaning you can add in a new SIM card and get service through your wireless provider.
Carriers usually lock phones to ensure users don't switch to another carrier for lower prices. Generally, locked phones will be less expensive than unlocked phones, so if you're on a tighter budget, a locked iPhone may be the perfect fit for you.
Additional iPhone Costs
There are other accessories iPhone users may want or need to protect their cell phone or upgrade it with various accessories, including:
Screen protectors: Keeping your iPhone free from scratches or damage is essential for its longevity and potential trade-in or resale value down the road. Screen protectors keep your phone's glass screen safe from shattering. Apple currently sells screen protectors ranging from $19-$45.
Cases: It's uncommon to see anyone with an iPhone, particularly a brand new one, with no protective case. You can buy a case anywhere that sells tech and gadget accessories. Cases can range anywhere from a few dollars — though they may not be as protective or high-quality — to $50-60 for Apple silicone and leather cases.
Cords: While all iPhones come with a charger cord, they can easily become warped, damaged or lost over time. Buying a new cord from Apple costs about $20, but you can also find them for less on other websites.
Adapters: If you have an older iPhone model but want to use new accessories, or a newer iPhone but don't want to upgrade your wired headphones to AirPods, you'll need to purchase an adapter to match the plug on your device. Adapters from Apple retail from $9-$50, depending on your needs.
AirPods: For newer iPhone models that no longer come with a headphone jack, many consumers may want to buy Apple AirPods instead of an adapter for wired headphones. This can create an additional cost of $129-$249.
As you can see, it's easy to spend hundreds over your budget just by purchasing accessories for your iPhone, so it's important to know where you can save.
What to Do to Reduce the Cost of an iPhone
Fortunately, you don't have to pay the relatively high retail prices of brand-new iPhones. Here are some tips to consider that can help you pay less out of pocket.
Choose a smaller phone or storage capacity: Larger iPhones, and those that offer more storage, are more expensive. Instead of going for the maximum storage capacity and largest display size, opt for less storage and you may save hundreds.
Buy an older model: It's no secret that the newest iPhone models are often the most popular and costly. However, as new models are released, older ones are often discounted as sales decrease. Instead of breaking the bank for an iPhone 14, try an iPhone 11 model, and you may save over $800.
Wait for a special offer or promotion: Many cell phone carriers provide iPhone discounts and deals during the holidays, such as on Black Friday. Depending on your carrier, you might also be able to get a special offer on newer iPhone models with your family plan or trade-in options.
Opt for a payment plan: Every major carrier for iPhones, including Apple, offers payment plans for monthly installments. This means you don't have to shell out $1,000 for a new phone and can instead pay as little as $20-$45 a month for various models.
Buy a pre-owned model: If you want a lot of storage and a newer iPhone model without paying top dollar, one of the most budget-friendly solutions is buying a certified pre-owned device. When purchased from a trustworthy seller, such as Gazelle, you can access hundreds of carrier-compatible, affordable iPhones in good condition.
Buy a Pre-Owned iPhone From Gazelle Today
Many consumers believe they need to pay the highest price on the market to have a reliable iPhone with the latest features and top-quality displays. Luckily, you don't need to pay such a hefty price for the model and features you want. At Gazelle, we carry an extensive line of Apple smartphones, from the iPhone 7 to the iPhone 13 Pro Max.
Our certified pre-owned phones also come in many different colors, storage capacities and price ranges, making it easier and more affordable for you to get the iPhone you've been eyeing — without breaking the bank. If you want to save money, browse our used iPhones online, sell your used phone to us or contact us for more information on our 30-day return policy and Gazelle guarantee.
Comments
comments