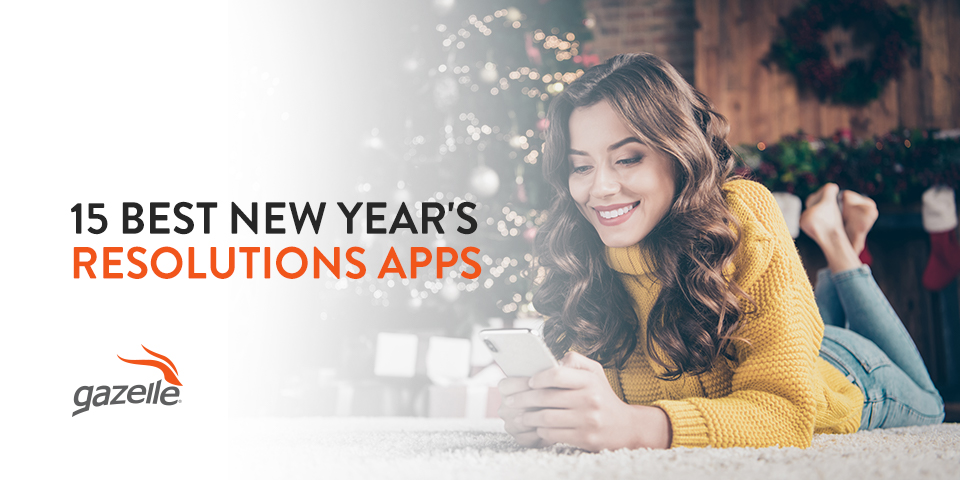 It might be hard to believe, but 2022 is almost behind us. It's been a rollercoaster ride the last few years, and most of us are looking forward to a fresh start and a new set of goals in the new year. Preparing for the new year wouldn't be the same without the traditional pondering over New Year's resolutions.
We've all got areas we'd like to pay more attention to in 2023, and most people need a little help to stick to our goals. Whether you'd like to focus on mental health, fitness or general good habits, there is an app to help you. We've trawled the app stores and compiled a list of the best apps to get you where you need to be, come 2023. Whatever your goals, look at our top New Year's resolution apps so when New Year's Day comes around, you're set to make it the best year yet.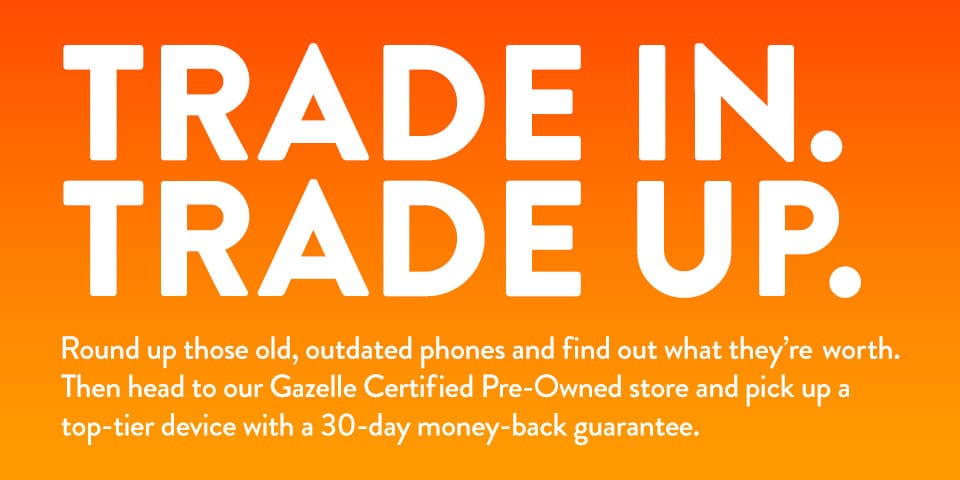 15 Best New Year's Resolution Apps to Use in 2023
Most of us have more than one goal. We tackle our physical and mental health, habit tracking and finances all at once. To fit everything as a busy new year starts up again, many of the best apps have changed their features so you can focus where you need to one day at a time. To make things a little easier, we've broken our top 15 apps into convenient sections, so you can find what you need to start making those resolutions a reality.
Best Health and Fitness Apps for 2023
We know how it feels. Every year you promise yourself this is the year you're going to get into shape. Then work starts again, life gets busy and, suddenly, you're halfway through the year and still need to set foot in a gym. Perhaps you need help finding the right app to get you going. Here are our top picks for 2023:
 1. MyFitnessPal
This could be the app for those looking to lose weight, log meals and get fit. MyFitnessPal is an all-in-one platform that lets you set weight management goals, track calories and become part of a supportive online community. You can enjoy various workouts with this app, from Yoga to High-Intensity Interval Training (HIIT).
If you're keen on managing your menu, you'll love the barcode scanner and restaurant logging features. MyFitnessPal has a free version, but the paid alternative allows you access to advanced features.
2. Nike Training Club
No matter your current fitness level, Nike Training Club grants you access to over 200 free workouts of training programs. This app has an ever-expanding video collection so you can train alongside professionals. Take your pick of fitness activities to launch yourself into a year of fitness, including running, strength training, yoga and mobility.
This is a great app to consider if you'd like to train as a family, as it also has options for children. You can keep things interesting by participating in the app's daily pick. Best of all, Nike Training Club is free.
3. Sweat
This one is exclusively for the ladies and offers a variety of training programs, including boxing, strength, HIIT, Yoga, Pilates and Barre. You'll find everything on the Sweat app if you're looking for pregnancy or postpartum workouts.
Most programs designed by qualified personal trainers offer you the option of working out at home, so you never have to leave your living room. There are also gym options if you're feeling adventurous. This paid app also comes with a comprehensive, customizable meal plan and is entirely Apple watch compatible.
4. C25K Trainer
Do you want to try running in 2023? If you, the concept of hitting the road can be daunting until you find the C25K app. From being a total couch potato to a runner takes eight weeks with this nifty little app. You need three 30-minute slots a week, and you're good to go. The app will track your pace and distance and guide you weekly on when to walk and when to run so you can build up your stamina. You can use the C25K trainer for free but can unlock advanced features with the paid version.
5. QuitNow!
Sometimes you have to remove unhealthy habits as well as add healthy ones. Trying to quit smoking still tops many lists regarding New Year's Resolutions. If you're a smoker looking to turn over a new leaf in 2023, look no further than QuitNow! This app is packed with quitting motivation and lets you know how long it's been since you had your last cigarette. You can also review the health gains you're accumulating the longer you're cigarette free and enjoy the support of fellow ex-smokers in an online community.
Best Mental Health Apps for 2023
Making mental health a priority in the last few years and the wellness trend has benefited many. One of the best things about a focus on mental health is there's no endpoint. You can keep improving and taking care of yourself. Here are some of our best apps for improving your mental health habits and showing yourself some love in the coming year.
6. Headspace
Meditation is one of the best methods to gain mental clarity, foster a sense of calm and learn to be present. Headspace offers a wide range of themed meditation courses, sleep meditations and breathing exercises to help users keep their stress levels under control.
You don't need to worry if you haven't tried meditation before, as this paid app lets you start with basic five-minute sessions and build from there. You can also opt for short mindfulness exercises to refocus and maintain calm control during your workday.
7. Five Minute Journal
The art of journaling is excellent for mental health, and the benefits are well-documented for mental illness and everyday psychological well-being. Many people swear by their journals for stress relief. If you're thinking about starting a journal in the new year, Five Minute Journal is the perfect place to get going. The app will guide you through your journaling and use sound psychological principles to lift your mood. There is a free option, but you can access extra features with the paid version.
8. I Am
Have you promised to adopt a more positive mindset in the new year? You may need to consider changing your thought pattern — and for that, you might need help. The I Am app helps you rewire your brain and build your self-esteem by choosing daily affirmations to achieve your dreams and goals. The simple act of speaking a positive affirmation aloud can change the outcome of your whole day.
The Best Financial and Productivity Apps for 2023
There's no doubt times have been challenging the past few years, but you can turn over a new leaf financially next year. After a restful festive break, you can try some apps to help you manage your money and keep you productive, which also helps keep stress levels down. Think about setting a financial goal for yourself for this time next year, like an epic holiday. Browse the following apps to help manage your time and build your savings portfolio.
9. Quapital
Managing your finances better is an important goal, and with Quapital you can invest, save and spend all within the parameters you set for yourself. This app breaks down money management and makes it easy to understand. Once you've decided what to do with your money, Quapital helps you save towards specific goals, manage your loans and monitor your spending habits. You'll love the interest rates, weekly insights and automatic bill payment feature. This app is free to use, making it much more appealing.
10. Expensify
This app perfectly tracks and manages your business expenses from one central location. Keeping track of every cent you spend in business is critical, tedious and time-consuming. Expensify makes the process quick and easy — you can track your expenses and share them with other team members, scan receipts, categorize them and add new businesses. The approve or reject expenses feature helps make on-the-go adjustments, and you can tag receipts for more clarity.
Depending on your needs, Expensify offers different payment options.
11. Notion
The ultimate app for organizing your work and personal life in one place across multiple devices. You can write notes, make lists, manage projects and collaborate. Notion boasts an aesthetically pleasing and easy-to-use interface, helping you plan and prioritize your time. Whether you're using Notion as a team or a lone ranger, you'll love its uniqueness and versatility. You can tailor the app to help you meet your personal goals. This app is also free to use, which amplifies its appeal.
12. Glassdoor
If your resolutions are about taking your career to the next level in the New Year, take a look at Glassdoor. While there are many job-hunting apps, few offer the transparency you can expect from this aptly-named tool. Glassdoor boasts candid reviews on potential workplaces and salaries by current and former employees, so you can get the inside scoop on whether an interested company is all it claims to be.
As soon as you've given the relevant details, Glassdoor will send you push notifications for jobs within your area of expertise, and you can apply at your leisure.
The Best Goal Setting and Habit Tracker Apps for 2023
Changing your daily habits is often at the root of making your New Year's resolutions a success. In many cases, resolutions fail because they didn't make it to habit status in your life. The following apps will give you a little help to create and maintain any new habits you want to focus on in the new year. Jumping in once a day and checking completed items off your to-do list will make you feel good.
13. Fabulous
This upbeat and colorful self-improvement app can help you transform your daily routines and habits. The interface is gorgeous, and the scientific background in formulating habits and staying motivated makes this app an absolute winner. Fabulous is easy to customize, so the goals that matter to you more get extra attention.
It's almost like having a life coach in your pocket to help you set up morning and evening routines that work for you, manage your time, stay calm and sleep better. If you're feeling flaky, Fabulous oozes positivity to keep you motivated.
Fabulous does offer a free version, but the content is limited. You can unlock all the premium features that make this app such a success for a small monthly fee.
14. Way of Life
Way of Life is a powerful habit-tracking app that can help you break unwanted habits and create new ones. Set your goals, make the most of the powerful custom reminders and enjoy detailed analytics to see how you're performing. Way of Life will also help you identify what triggers your bad habits with its journaling function.
The color-coded interface makes this app user-friendly and quick to use, and you still get the benefit of all the detailed feedback so you can identify trends over time. You can track three habits with the free version, but you'll need the paid option to use all the app's functions.
15. Streaks
For those looking for a more straightforward way to keep track of your habits, Streaks is an easy-to-configure, simple-to-use app with one premise in mind. The longer you can keep up a streak of activities, the quicker these activities become habits. If you break a streak, you start from day one. You can customize Streaks accordingly for those habits you intend to practice only some days.
This app is Apple Watch compatible for ease of use and has a striking interface where you can view your progress and stay motivated. Streaks is a paid app, but well worth the money. You can't put a price tag on keeping all your goals and progress in one place.
Choose an iPhone to Help You Reach Your New Year's Goals with Gazelle
Reaching your goals could be more important this coming year than ever before. We all have goals we'd like to achieve and habits we'd like to break — there's nothing wrong with getting a little help, and having all these amazing apps on your phone helps you keep your goals at the top of your mind.
What goes hand-in-hand with setting goals and forming habits? One word — motivation. Buying an iPhone could be just the motivation to push harder and make 2023 one of the most successful years yet. With Gazelle, you can take your pick of our range of iPhones and other cell phone models to kickstart your year.
At Gazelle, we guarantee a quality device and a 30-day return policy. We pride ourselves on our honest pricing— the best part is that buying an iPhone from Gazelle means you're doing your part in reducing the Earth's carbon footprint. Take the fast, easy and safe option when purchasing a cell phone to kick off your year.
If you'd like to find out more about how you can get the best cell phone for your budget with no contracts or strings attached, please contact us today to find out more.
Comments
comments