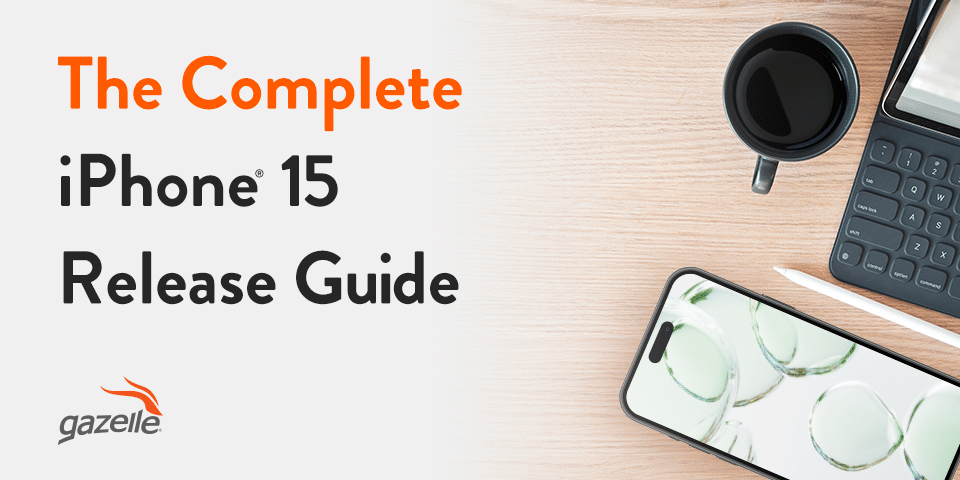 The iPhone 15 and all its high-tech variants drop on September 22nd, which is the perfect time to pick out your next handset. Each year, Apple introduces the newest generation of iPhone alongside all the bells, whistles, widgets, and features enthusiasts could hope for. This year is no different, with the company announcing a grand total of five new smartphones and two watch models.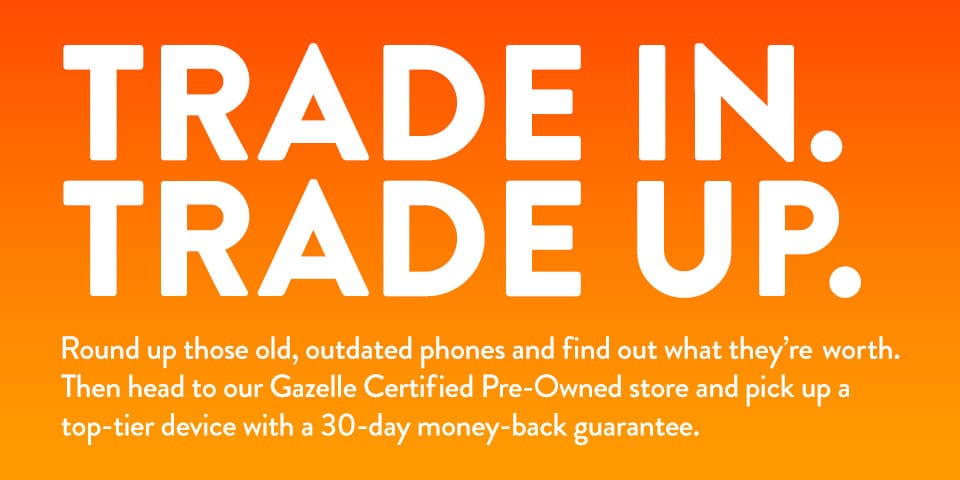 However, with so many options, which one do you choose? Do you go with the base model iPhone 15, perfect for light use, calls, and texts? Or do you go for the iPhone 15 Pro Max and get your hands on one of the best new smartphones on the market? You could also consider the modestly priced SE, which blends feature-richness with affordability. 
We're here to help you decide between Apple's competitive new flagship devices to get the best combination of form, function, and affordability. 
The iPhone 15 Lineup
In general, the 2023 Apple device lineup reads similarly to 2022's. Apple announced its standard iPhone 15 and 15+ models alongside its higher-end devices like the iPhone 15 Pro and Pro Max. A welcome surprise was the return of the iPhone SE, one of the company's most successful budget handsets. 
Apple also announced some significant upgrades to its wearable set of Apple Watches if you're interested in a companion device for your new iPhone. Let's look a little closer at each model's features, capabilities, and connectivity. 
iPhone 15 and iPhone 15+
The iPhone 15 has several new features and improvements over the iPhone 14. Here are some of the highlights.
The A16 Bionic chip is faster and more efficient than the A15 chip in the iPhone 14. Expect snappier performance, quicker response times, and faster loading both on WiFi and 5G networks. 

The iPhone 15 has a larger battery than the iPhone 14, providing longer battery life. This expanded battery means you can game, stream, call, or text longer than before without wearing your device down too quickly. 

The iPhone 15 includes the U2 ultra wideband chip for better location services, connectivity, and device finding. You'll get better responses from the FindMy applications and the iPhone 15 will provide both audio and haptic confirmation when you're close to your devices. 

The iPhone 15 uses more advanced machine learning that prioritizes your voice. Combined with a better chip that can take advantage of the 5G network, you can get crisper calls with fewer vocal distortions and dropped connections. 

The iPhone 15 has a new Voice Isolation tool that filters out background noise, meaning clearer calls and less confusion.
Overall, the iPhone 15 is a significant upgrade over the iPhone 14. It offers faster performance, longer battery life, and improved features like the U2 ultra wideband chip and Voice Isolation. If you're looking for a new iPhone, the iPhone 15 is definitely worth considering.
iPhone 15 Pro and Pro Max
The iPhone 15 Pro and Pro Max represent the higher-end, more powerful devices Apple showcases yearly. Alongside the company's most advanced chip, the Pro and Pro Max generally also have higher build quality than their base model counterparts. This remains true of this generation, with a device that uses robust titanium, aluminum, and ceramic to create durable, stylish, and functional smartphones. 
Naturally, the enhancements aren't strictly physical, either. The Pro and Pro Max also have stronger cameras, quicker performance, and greater connectivity. 
Here are some of the key features of the iPhone 15 Pro.
A17 Bionic chip: The Pro has some performance gains over the 15 and 15 Plus. The new generation includes the latest Apple Silicone, using the industry's first three-nanometer chip, the A17 Pro. This chip allows for faster processing and better graphics. The A17 Bionic chip is the fastest in a smartphone ever. It delivers up to 10% faster CPU performance and up to 30% faster GPU performance than the A16 Bionic chip. The chip also requires less power than previous iterations, leading to stronger battery life and better lifespan performance. 

Triple-lens rear camera system: The triple-lens rear camera system includes a 12-megapixel wide-angle lens, a 12-megapixel ultra-wide-angle lens, and a 12-megapixel telephoto lens. The camera system also includes a LiDAR scanner for improved autofocus and AR capabilities. If you love smartphone photography and videography, the 15 Pro and Pro Max come with some of the best onboard cameras in the industry. 

Customizable action button: The new action button can be customized to perform different tasks, such as launching the camera, starting a voice memo, or opening accessibility features. This is one of the most in-demand features that Apple enthusiasts have clamored over in the lead-up to launch day, and it promises to give you greater control over how you interact with your iPhone. 

USB-C connectivity: The iPhone 15 Pro has USB-C connectivity for faster data transfer and charging. You can now charge your devices with any USB-C cable, though Apple models will come with the quick-attach MagSafe system which some third-party manufacturers might forgo. 

100% recycled aluminum: The iPhone 15 Pro uses 100% recycled aluminum in its construction, making this one of the first devices to meet benchmarks set by Apple's sustainability teams. 

Available in black, white, blue, and natural titanium. 
If you want the latest, greatest, and most innovative smartphones available, you'll probably spend some time deciding between the iPhone 15 Pro and Pro Max. Each has a compelling argument for a purchase, and the differences between them aren't so stark that you're liable to feel massive buyer's remorse choosing one over the other.
The Designs
Overall, don't expect anything too crazy regarding this lineup's design changes. While there are visible cosmetic changes to several of the models, they don't stand out enough to make or break a purchase decision unless you're a big fan of razor-thin bezels. 
The four primary handsets come in two sizes, 6.1" for the iPhone 15 and 15 Pro and 6.7" for the iPhone 15+ and Pro Max selections. In general, Apple has tried to maximize viewable screen size this generation, trimming down margins and expanding the front screen to its fullest potential. 
The base models still use the aluminum frames of previous device generations, while the Pro and Pro Max get premium titanium alloy for their frames, giving the device a higher-quality feel. 
The Displays
The iPhone 15 has a more capable Dynamic Island that displays live information such as flight updates, game scores, and more. It also works well with iOS 17, with a new Standby feature that displays helpful information when your device is turned on its side while charging. Standby automatically initiates when charging though you can toggle this setting on and off.
The iPhone 15 has a Super Retina XR Display with OLED Technology and Dolby Vision support. The iPhone 15 has a 6.1-inch screen with 1,600 nits of brightness, while the 15 Plus has a 6.7-inch screen with 2,000 nits.
Each device is polished with nano-crystalline particles and then etched to give it a smooth feel and superior sheen that users associate with Apple products. The ceramic shield provides greater drop and shock resistance, while the device has robust water and dust resistance built in. The iPhone 15 has a 48-megapixel camera that can maximize image and video resolution and capture fine details even when zoomed in. 
While the always-on display is an enticing feature for some, keep in mind that it's not available on the iPhone 15 or the iPhone 15+. If you want to take advantage of certain apps, widgets, and always-on content, you'll need to spring for the iPhone 15 Pro or Pro Max models. 
The Cameras
Each of the latest iPhones uses a blend of computational photography and sensor groups that cluster pixels together for better image captures. The phone's built-in engine then optimizes the light capture and combines it with a high-resolution image for superior details, crisp shots, and stunning color recreation. This process creates a 24-megapixel photo that is beautiful without an inflated file size that'll eat up your phone's storage. The iPhone 15 also has a 12-megapixel camera that enables 2X telephoto zoom and image stabilization, leading to more precise, crisper images. 
You can frame scenes using the 4K Cinematic Mode, which includes enhanced portrait photography capabilities. The iPhone 15 uses machine learning to recognize when there is a subject in the shot and automatically introduces rich depth touches to the finished images. That way, you never have to worry about forgetting to turn on Portrait Mode. You can also switch the focus in images even after taking a picture, making it simpler to capture the perfect shot every single time. 
Night mode provides better dark scene lighting and true-to-life colors than ever before. The iPhone 15 uses Smart HDR technology to provide brighter highlights and richer deep tones without compromising the image's overall quality.
Night mode on the iPhone 15 provides better lighting and more realistic colors in low-light conditions. Smart HDR technology brightens highlights and deepens shadows without sacrificing image quality. You can take stunning photos and videos daily with the iPhone 15's multiple cameras.
For the Pro and Pro Max, the camera is another big draw. It blends multiple lenses, computational power, and strong hardware to create a device with the equivalent of seven camera lenses. Like other models, it uses a 48-megapixel camera but also includes a larger sensor for stronger Night Mode photos and better light capture. 
The device can shoot high-definition photos in 24, 28, and 35mm and also includes stronger focus and depth control alongside macro photography options with 10x zoom options for a powerful, multipurpose camera. The Pro also has a new camera system that includes an ultraviolet camera. This camera allows you to take pictures of things that are normally invisible to the human eye.
The Specs
Of course, with four different handsets, you will have some differing specifications that could tip you toward one model over another. The base iPhone 15 has three storage options: 128, 256, and 512GB, each with 6GB onboard RAM. The iPhone 15+ comes with the same storage and RAM options available, though where the iPhone 15 has a Li-Ion 3349 mAh battery built in, the 15+ has a Li-Ion 4383 mAh, which offers some noticeable battery improvements. 
Moving on to the iPhone 15 Pro, there are four storage options: 128, 256, and 512GB, as well as 1TB. Each option includes 8GB onboard RAM for snappier performance and computation. The 15 Pro's battery is a Li-Ion 3274 mAh, a slight compromise for the increased performance. 
As for the Pro Max, there are only three storage options, as Apple has forgone the 128GB selection for this model. Instead, there are 256 and 512GB options alongside 1TB. Like the Pro, the Pro Max has 8GB onboard RAM in each model. The Pro Max has the most robust battery of all four models, using a Li-Ion 4422 mAh. 
Launch Dates and Prices
With it being launch week, you probably want to know exactly when these flagship devices will ship or be available for purchase in-store. Each device launches on Friday, September 22nd, though the different models and device capabilities also mean some fairly significant pricing differences. 
The iPhone 15 launches at $799 for the base model and $899 for the Plus, similar to last year's pricing. The iPhone 15 Pro and Pro Max launch starting at $999 for the Pro and $1,199 for the Pro Max, with an initial 256 GB of storage. 
Naturally, different carriers will have varying trade-in offers, specials, and discounts, but these often come at the cost of higher monthly bills, extended service contracts, or installment loans. When you're ready to find your next smartphone or handset, try shopping with Gazelle. 
Trade in and Upgrade with Gazelle 
Gazelle is a great place to buy and sell the latest Apple products. Or, take advantage of the excitement over Apple's latest smartphones by getting a great deal on a lightly used iPhone 14 model. We offer a wide variety of products, and our prices are very competitive. You can also trade in your old device, which can save you a lot of money on your new purchase. Visit our site to learn about Gazelle and start saving money today! 
Comments
comments