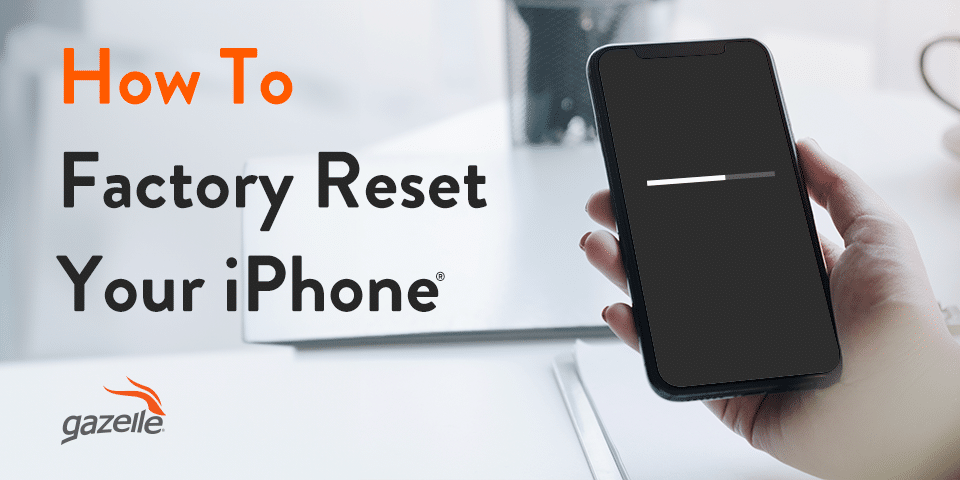 While Apple is known for high-quality technology, iPhones, iPods, and other devices aren't perfect. Sometimes, your iPod software can glitch, you may experience an issue with your Apple Watch, or your device may freeze on the Apple logo before or after entering the device passcode.
Are you experiencing a major software issue? Or, are you ready to trade your phone in for the latest model? You may want a fresh start and don't want to sift through all of your apps and files individually.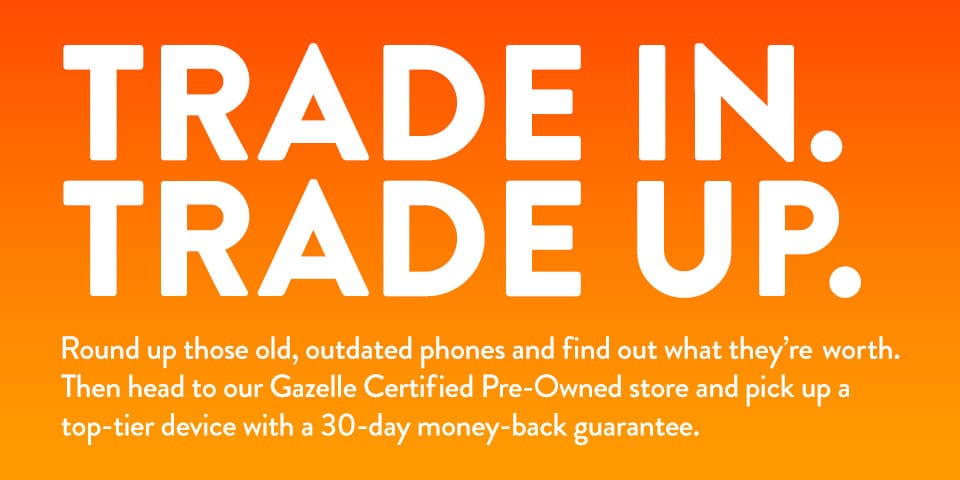 If so, you'll want to understand how to factory reset your iPhone, iPad, or iPod. If you're getting ready to sell or trade in your old phone, or you're simply looking to reset your device to its original state, it's essential to understand why you'd want to factory reset, how to do so, and how it's different than a soft reset.
Factory resetting is the only way to securely delete your information from an old device or iPhone. If you'd like to know how to reset your iPhone, read on to discover the most common methods.
How to factory reset your iPhone, iPad, or iPod Touch
The factory reset process is fairly straightforward, and you won't have to wait long for it to complete. To begin, tap Settings, then General, then Transfer or Reset.
After this, tap Erase All Content and Settings. At this point, your device may ask for your Apple ID and password. Enter both if necessary.
Then, confirm that you want to erase your device and factory reset your iPhone. If your iPhone uses an eSIM, you must decide whether or not to erase that. If you factory reset and erase your eSIM, you'll probably need to contact your cellular provider to reactivate your mobile phone service.
Ready to upgrade your iPhone? Protect your personal data first.
If you're selling your old Apple device, like an iPad or iPhone, to a site like Gazelle, we request that you factory reset any trade-ins beforehand. If you sell your current device without removing data, its new owner may have access to your passwords, saved login information, credit card details, and more. Naturally, you wouldn't want certain content and settings falling into the wrong hands.
Confirm that you want to erase your device.
When you're sure you want to restore your device to factory settings, remove all private information, and give your old phone a complete overhaul before selling it, you'll have to confirm it in the settings menu.
Back up your iPhone to iCloud.
Whether you're getting a new iPhone to keep up with digital trends or simply performing a soft reset ahead of the latest version of iOS, it's helpful to connect your device to a computer and perform a backup.
A backup can help you in the event you need to restore your device content and settings. A backup is also good if you need to transfer or reset devices.
One of the easiest ways to perform a backup is to connect your iPhone to your PC or Mac via USB cable or Lightning cable, depending on your model. iTunes will automatically back up your devices each time you connect them.
You can also do a backup over Wi-Fi and use the iCloud. To perform an iCloud backup, navigate to the Settings tab on your device. Click on your Apple ID or your name, and then click on iCloud.
On this screen, you can manage which content and settings your device saves from your iPhone or iPad. That way, in the event of a factory reset for a software issue, you can access your backup with your Apple ID password.
What if you can't erase your iPhone, iPad, or iPod Touch?
If you don't remember your device password, you may be unable to factory reset your iPhone, iPad, or iPod. You may need to enter recovery mode if you forget your iPhone, iPad, or iPod passcode.
To do so, first get access to a computer. If it's a PC, ensure the desktop can run Windows 10 or later. Then, power down your device.
At this point, locate the Side Button, Volume Down button, or Home button, depending on your phone. Press and hold this button and simultaneously plug your device into the computer.
Keep holding this button until your device enters recovery mode. Once here, you'll want to navigate to iTunes or find your device using Finder. Click Restore iPhone and let your computer download the restoration software.
Once the process finishes, you can set up and use your iPhone again, including performing a factory reset.
The Soft Reset vs. Hard Reset
If you want to refresh your device but don't want to factory reset or erase iPhone storage completely, you may want to consider a soft reset instead. A soft reset is more appropriate for occasional glitches or if a process on your phone forces you to wait too long.
To perform a soft reset on your iPhone, first determine your model. On one newer than the iPhone X, you'll need to hold the Volume Down and Sleep/Wake buttons simultaneously. Once you reach the screen displaying the Slide to Power Off icon, follow the prompt to restart your iPhone.
Once the screen goes black on your iPhone, press the Sleep/Wake button until the Apple logo appears.
In comparison, a hard reset will completely erase the data on your device, though you can later restore it using a backup or iCloud save if needed.
Transfer data to a new iPhone.
Before you factory reset an iPhone or iPad, you may want to transfer your data to a new iPhone. With Quick Start, you can speedily send data to your newer device.
To do so, ensure both devices are connected to Wi-Fi and have Bluetooth turned on. You should receive the Quick Start prompt automatically when you turn on a new device.
Once in Quick Start, you can determine how you'd like to transfer or reset your data. You can use your iCloud backup to receive data from an older Apple device or transfer directly from your previous handset or iPad.
This process can take several minutes, so keep both devices powered on and plugged in to avoid any unnecessary interruptions.
Trade in your old phone at Gazelle.
Once you erase your storage, remove your Apple ID password, and set your device back to factory settings, trade it in toward the latest version of your favorite devices. Gazelle offers certified renewed smartphones, tablets, laptops, and other electronics at a fraction of the retail price.
Each of our devices passes a rigorous performance inspection to ensure that you receive a device that performs to the highest of standards. To learn more about our trade-in program or start shopping for a new device, check out Gazelle's inventory today.
Comments
comments