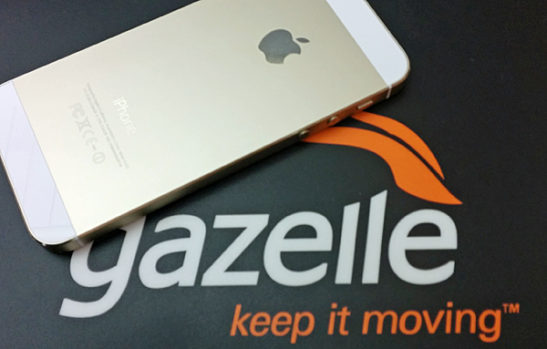 Last week was jammed packed with tech news from both Apple and Google. Apple released their Q1 earnings and published some new patents; Lenovo purchased Motorola from Google; and there may be a new color coming to the Nexus line this week.
Top Tech News & Rumors:
Red Nexus 5 Coming Feb. 4th
Apple Q1 Earnings are in
Google sells Motorola to Lenovo
New Mobile payment system coming from Apple?
Galaxy S5 to feature fingerprint scanner
Apple Q1 Earnings: 51m iPhones sold, 26m iPads sold
Apple released their Q1 earnings last week with some record breaking numbers. The Cupertino giant, Apple, netted $13.1 billion in profit on $57.6 billion in revenue for the quarter. This was pushed by record iPhone sales in the quarter. Apple sold 51 million iPhones for the quarter, which is a 6.7% jump in sales year-over-year. Although Apple sold a record number of iPhones in the quarter, the numbers were still below what some analysts were expecting. Many analysts predicted Apple would sell between 54-74 million units for the quarter. Apple also sold 26 million units of the iPad, which represents a 13.5% increase year-over year. Since the iPad first started in 2010, Apple has now sold195 million total tablets. The company also sold 4.8 million Macs, compared to 4.06 million in the year-ago quarter.
Google sells Motorola to Lenovo for $2.91bn
The popular Chinese computer company Lenovo, has agreed to buy Motorola Mobility from Google for $2.9 billion. Lenovo is purchasing Motorola with $660 million in cash and $750 million in stock, making up the remaining $1.5 billion with a three-year promissory note to Google. Google, who purchased Motorola nearly 2 years ago for $12.5 billion, claims they did not have the resources or time to make the company properly flourish. Many analysts claimed at the time of purchase, that the investment by Google was primarily focused at the company's vast patent portfolio. As one of the leading smartphone makers in China, Lenovo will use the Motorola iconic brand to expand its presence in other markets, especially the U.S. and Latin America. Lenovo currently sits fifth in the world when it comes to global smartphone market share according to the latest report form IDC.
Red LG Nexus 5 coming Feb. 4th?
In a recent leak from Sprint's internal Playbook, we could see a red version of the popular Nexus 5 land right before valentine's Day. The leaked press render come courtesy phone tipster, @evleaks who posted the image on Twitter and writes, "Google Nexus 5, in red, by LG." Evleaks is well known for producing very accurate product leaks surrounding up and coming Android devices. . A week before the Sprint leak, Google's Nexus 5 was supposedly spotted again in a red color variant in Vietnam. The upcoming Red Nexus 5 was said to be set for a dual release alongside a Yellow Nexus 5 model in February or March this year in Vietnam. Stay tuned to The Horn come the 4th to see if we actually get the red model stateside.
Fingerprint scanner set for upcoming Galaxy S5
The new Samsung Galaxy S5 needs a fingerprint scanner if it hopes to compete with Apple's iPhone and the HTC One Max, according to KGI Analyst Ming-Chi Kuo. "Fingerprint is necessary for a star model," says Kuo in a research note obtained by Apple Insider, though he also says Samsung's finger identification technology isn't as far along as Apple's Touch ID. Kuo also believes the new smartphone will come in two models, standard and "Prime," which will have a 5.2 inch display, 3GB LPDDR3 RAM and 16 megapixel camera. Samsung will choose plastic for its S5 casing, he speculates, although many manufacturers are mostly outfitting higher-end phones with metal shells today. the rumored inclusion of Iris-scanning technology isn't expected to make the cut, but since there is not yet a predicted release date for the Samsung Galaxy S5, changes are still possible.
Apple mobile payment system coming soon?
According to the Wall Street Journal, a new report claims Apple may be developing their own mobile payment system. The report claims Apple's Senior Vice President of Internet and Software services, Eddy Cue, recently met with top executive industry leaders regarding new Apple mobile payment options. The new mobile payment system from Apple is believed to work off of user's current iTunes accounts. iTunes users can store payment information (credit card numbers) on their account and make purchases within iTunes. The new system is rumored to allow account holders to make purchases outside of iTunes. Apple is said to have over 575 million registered iTunes users, so the opportunity is huge right out of the gate. With the rapid success of both the iPad and iPhone over the past 5-6 years, a good portion of consumers are already geared and ready to make purchases.
[cf]skyword_tracking_tag[/cf]
Comments
comments