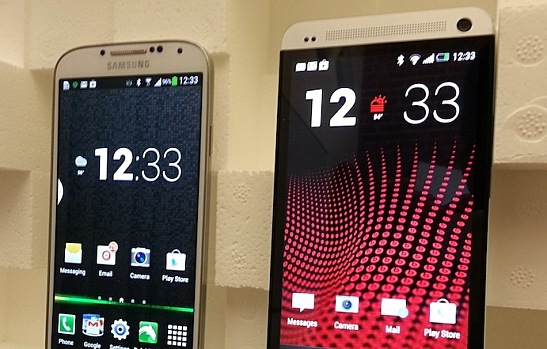 In this report, wewill look at rumors surrounding the upcoming Samsung Galaxy S5, some news on the iPhone 6, and HTC's potential affordbale phone lineup.
Top Tech News and Rumors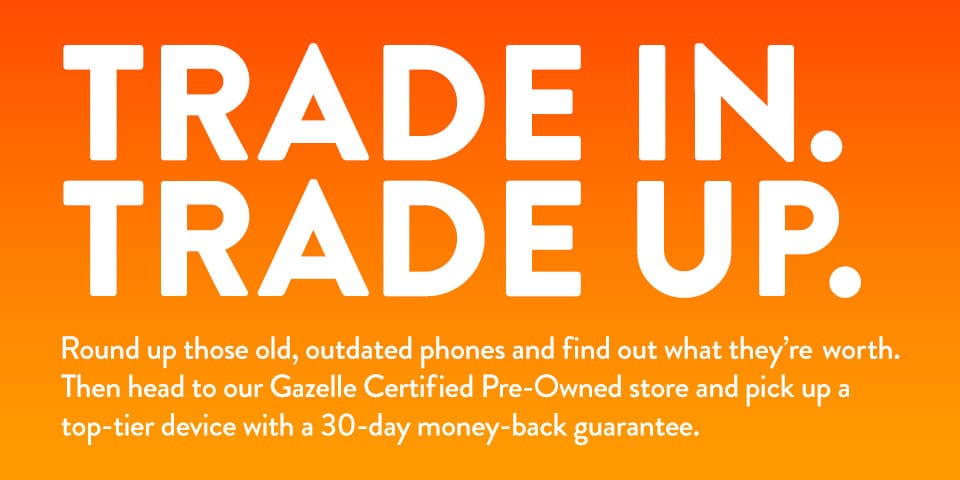 Galaxy S5 Rumor Update
iPhone 6 to sport 10MP camera
HTC to foucs on emerging markets
Apple iWatch update
Are consumers ditching the Galaxy S4?
Samsung Galaxy S5 Rumor Mill
Samsung fans should be in for a pleasant suprise next week. Samsung has issued an official invitation to their next "Unpacked 5″ event, which will take place on February 24 at the Mobile World Congress event in Barcelona, Spain. We also have new Galaxy S5 rumors from Russian blogger, Eldar Murtazin, who gives a breakdown of all the new specs we could see featured in the S5.
According to Murtazin, the device will have a 5.24-inch 2,560×1,440 AMOLED touchscreen; Qualcomm Snapdragon 805 processor or a Samsung Exynos 6 chipset; 3 GB of RAM; 32/64 GB of internal storage; a 16 MP rear camera; a 3.2 MP front camera, and a 3,200mAh battery. As for the street date we can expect the launch taking place 30 to 45 days after the announcement event. The exact time frame is unknown, as it usually depends on both the carrier and the region.
New 10MP camera said to hit the iPhone 6
The latest Apple rumor arrives from the Chinese site, IT168, and says the iPhone 6 camera will have a new 10-megapixel camera sensor, improved filter and wider aperture. Although previous reports claimed that the iPhone 6 would retain its 8-megapixel camera, this latest report makes it seem like a big camera upgrade may be headed to Apple's next flagship device. While the iPhone 5S uses a hybrid IR filter for the lenses, this new report claims the new filter will be made of resin. Considering the competition is now opting for 13MP (LG G2), 16MP (Galaxy S4 Zoom) and 20MP (Sony Xperia Z1s) sensors now, Apple could be forced to up its game in the imaging department this fall.
HTC to focus on low-end Android devices
The struggling former Taiwanese smartphone giant could be looking at the low-end spectrum of the smartphone market to save their own skin. HTC currently controls about 2% of market share and revenue and profits have suffered over the past few years. A new report suggest the company will now focus more efforts on lower end smartphones that can better penetrate emerging markets. "The problem with us last year was we only concentrated on our flagship. We missed a huge chunk of the mid-tier market," said co-founder and Chairwoman Cher Wang, speaking to Reuters in New York last week. The new devices are said to sell for $150 to $300 in both emerging and developed markets come later this year.
Apple hires sleep expert to work on iWatch
Apple has hired sleep expert, Roy J.E.M Raymann, who previously held a position as senior scientist at Philips Research, where he worked on sleep-related projects, 9to5Mac reports. 9to5 Mac suggests that the much-anticipated iWatch will include features to aid or track sleep. Raymann brings a wealth of experience in the field of non-pharmacological methods of improving and tracking sleep, including experience in body sensors and wearables.
Apple has recently hired experts in other health-related fields as well. This news has led to rampant speculation that the iWatch will be health-centric. With now real details or launch date for the upcoming device, Apple seems to be taking their time to perfect the iWatch before its release, and it appears that their version of the technology is shaping up to be groundbreaking.
Samsung Galaxy S4 Trade-ins Spike at Gazelle
Samsung Galaxy fans may be losing their patience while "the next big thing" is being developed – or they're just losing interest and heading toward other manufacturers. Galaxy S4 trade-ins have already been flying into Gazelle's warehouse in Kentucky, thanks to the pending release of the Galaxy S5 (so we think). January proved to be the 3rd biggest month ever for Samsung trades at Gazelle. During the second half of 2013, Galaxy S4 trade-in volume was 138% higher than trade-in activity for the Galaxy S3 during the second half of 2012.
When we take a look at all Samsung phones traded in at Gazelle, trade-in activity grew 154% in the second half of 2013 over the second half of 2012, whereas iPhone trade-ins were only up 64% over that same time period. If you own a Galaxy S4 and are looking to upgrade to the GS5, head to Gazelle and lock in that trade now. Once the Galaxy S5 arrives, we can expect prices of the Galaxy S4 and S3 to start to steadily decline.
[cf]skyword_tracking_tag[/cf]
Comments
comments