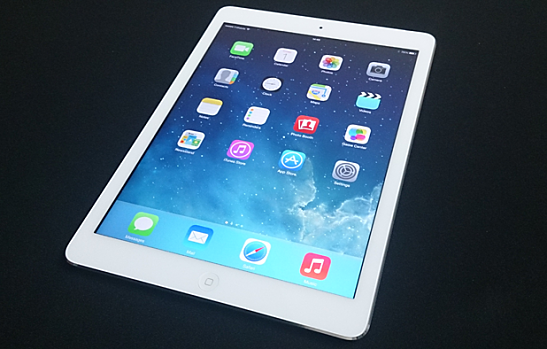 On this week's top Apple news report, I'll review Apple's Q1 earnings report. While the sales figures looked impressive, reactions from both the market and analysts proved otherwise. Next, we will cover some the innovative patents and future iPhone features filed by Apple this week. Finally, I'll take a look at some new Apple TV rumors, as well as the possibility for a potential Apple mobile payment system.
Top Apple News and Rumors:
Apple Q1 earnings fail to impress
New Apple mobile payment system coming soon?
Sapphire displays could feature on next iPhone
New touchscreen patent from Apple filed
Apple TV update set for a Spring launch
Apple Q1 Earnings: 51m iPhones and 26m iPads Sold
The Q1 earnings are out from Apple and while sales look impressive, analysts are still not impressed. Apple netted $13.1 billion in profit on $57.6 billion in revenue for the quarter.
Apple sold 51 million iPhones for the quarter, which is a 6.7% jump in sales year-over-year and a new record for the company. Many analysts predicted Apple would sell between 54-74 million units for the quarter.
As for the iPad, Apple sold 26 million units, which represents a 13.5% increase year-over year. Since the iPad first started in 2010, Apple has now sold 195 million tablets.
The company also sold 4.8 million Macs, compared to 4.06 million in the year-ago quarter. Apple finally noted the company returned $7.7 billion to shareholders through dividends and share repurchases during the December quarter.
Apple will likely launch new products – and even new categories – (iWatch, iTV, phablets) later in the year.
Apple Mobile Payment System Coming Soon Claims the WSJ
Looking to pay for everything using your iPhone? According to the Wall Street Journal, you may be in luck. The report claims Apple's Senior Vice President of Internet and Software services, Eddy Cue, recently met with top executive industry leaders regarding new Apple mobile payment options. The new mobile payment system from Apple is believed to work off of user's current iTunes accounts, which are currently only able to be used to make purchases inside of iTunes. The new system may allow account holders to make purchases outside of iTunes. With over 575 million registered iTunes users, the opportunity for Apple is huge, according to many industry analysts.
iPhone 6 Could Sport A Full Sapphire Display
New reports coming out of Asia say the upcoming iPhone 6 screen may be a complete Sapphire display. The use of Sapphire is nothing new for Apple, as the material is used as a lens cover for the rear-facing camera on last year's iPhone 5 and on the new TouchID compatible home button on the iPhone 5S. Last November Apple and GT Advanced Technology signed a five-year, $578 million deal for Sapphire manufacturing. Apple may be leveraging this partnership this year, as Apple is rumored to be testing sapphire-covered iPhone prototype units. Apple's current iPhones use Corning Gorilla Glass for the display panel, but these moves hint a shift to sapphire for the new iPhone models coming this year.
Apple has invested heavily in sapphire over the years, as they now own 10 percent of the world's manufactured sapphire.
Will We See A New Apple TV This Spring?
New Apple TV rumors from 9to5mac point to Apple releasing a new Apple TV set-top box this Spring. The source close to the popular Apple site claims, "Apple is making progress on its development of a successor to the current Apple TV and that the device is well into testing." The new Apple TV will be introduced in the first half of 2014, and will be a set-top box and not a full-blown HD television, according to the source. Besides the new expected hardware, a major software updates may be released with the new set-top box. Another report today from the Apple blog iLounge, claims a new pending software update could bring gaming controls to the Apple TV. iLounge says Apple engineers are working on adding support for new Bluetooth gaming controllers.
Pressure-Sensitive iPhone and iPad Displays Headed Our Way
Apple Insider has confirmed a new Apple patent for pressure-sensitive touchscreens has been filed by Apple. The patent, called "Gesture and Touch Input Detection Through Force Sensing," was published today by the United States Patent and Trademark Office. Apple is looking to further improve screen sensitivity by implementing new special pressure sensors located around the corners of the device. By adding new touch-sensitive pressure points to the outer bezel, it could open up a new commands and gestures that Apple could incorporate into future mobile devices. One other feature that could show up in Apple products as a result of this patent is determining the force of an onscreen press. The new multiple force-sensors described in the patent could allow users to push the screen harder to trigger a new command or control. This could be a really cool feature for gaming, drawing, and even taking pictures or video.
[cf]skyword_tracking_tag[/cf]
Comments
comments