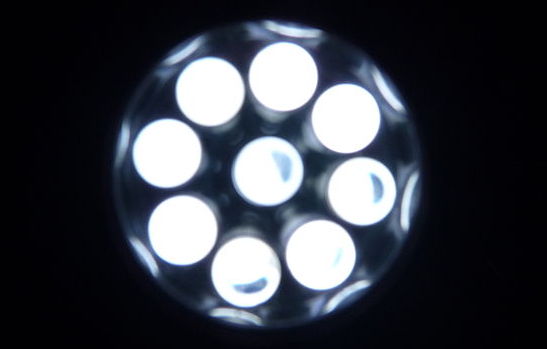 It is that time of year again, when your little monsters, goblins, superheroes, and villains scour their neighborhoods, looking for sackfuls of free candy. Yes, parents, Halloween is approaching soon, and it can be an exciting and fun time for you and your children if you take a few precautions to keep your kids safe.
One of the most important things you can do this Halloween is provide your children with a flashlight. Luckily, if your children carry smartphones, then chances are that you can easily transform their phones into flashlights with a flashlight app. You can find the five illuminating apps listed below in the Apple App Store and at Google Play (for Android phones). Each app can shine a smartphone's camera light, and some can strobe in different ways, so you can choose the one that fits you, and your children, best.
Flashlight (iOS)
iHandy Inc. updated its Apple flashlight app, Flashlight, this spring. It provides iPhone users with functionality that the developers say is "Bright. Fast. Simple." Your children will benefit directly from the LED-generated beam of light that this app activates. In addition, should your kids need additional help finding their way around, Flashlight can also display a mini-map and compass.
iTorch Flashlight (iOS)
Pixelinlove Ltd. introduces its flashlight as being somewhat more complex. It comes with brightness control, a mode that allows a smartphone's camera light to strobe, and an SOS signal mode. In an emergency, your children can use an SOS or strobe to easily alert you or other caregivers to distress or trouble.
Super-Bright LED Flashlight (Android)
This app, for Android phones, also relies on a small number of features that each work well. Superpax Technology Inc. markets its flashlight app by pointing out its bright light, convenient on/off switch, and ability to strobe a smartphone's light. Your children can easily strobe their smartphones by running their fingers from side to side along the top of this app's screen.
Brightest Flashlight Free (Android)
GoldenShores Technologies produces Brightest Flashlight Free, an app that turns on all lights on your children's smartphones at once. It activates the camera, screen, keyboard, and notification lights to create a shining smartphone beacon. It has no strobe features, but it can surely brighten up the night by equipping every light your child has at his disposal.
Tiny Flashlight + LED (Android)
Finally, Nikolay Ananiev packs many features into his flashlight smartphone app, Tiny Flashlight + LED. It can activate your child's camera light, produce a bright, white display on his touch screen, and strobe white and colored lights at the touch of a button.
Obviously, you can sift through many features among these apps. Each one has the potential to help your children see better during their trick-or-treat outing and help keep them safe. Of course, you should be sure to add a flashlight to an overall safety plan that includes planned routes, curfews, and trusted supervision. Now that you have had a look, which app will you choose?
Image courtesy of Wikimedia Commons
[cf]skyword_tracking_tag[/cf]
Comments
comments