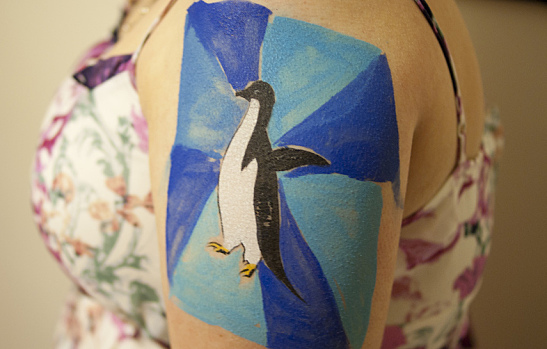 If you've ever had a great idea for a meme but were unsure of how to create it, there are plenty of apps that make it simple. We've put together four of the best apps out there for iOS and Android that make creating memes as easy as putting text on photos. 
Meme Factory
Meme Factory (Free, iOS) is useful for viewing other users' memes and creating your own. The app makes all the steps of how to make a meme easy. It offers a range of meme templates, from classics like Philosoraptor to The Most Interesting Man in the World, and allows you to add text and adjust the font size and positioning as you see fit. The app also has a built-in thumbs up or down rating system, so you'll always know if your latest meme contributions are appreciated. However, this function does require the user to sign up for the Meme Factory social network if you want to participate in that capacity.
Imgur MemeGen 
Image hosting site Imgur has long been the go-to source for the latest memes. Now you can make and share them on-the-go with Imgur MemeGen (Free, iOS). The app is straightforward and has 135,000 templates from which to choose. Once you've made a selection, add your text, save it to your Imgur account, and copy the URL onto your favorite social media site to share. 
Meme Maker 
Meme Maker ($0.99, iOS) is unique because it allows you to use photos stored on your iPhone or from the app's wide variety of meme templates. From there, it works pretty much like all the other apps: Add a personalized caption and share across social media as you see fit. This app gets bonus points for a sleek layout and design that makes creating memes simple. 
Memedroid 
From a gallery feature to a meme creation tool, Memedroid (Free, Android) offers a robust feature set sure to please everyone from the most die-hard meme lovers . This app is designed for both viewing and making memes, and allows users to add comments or rate other users' contributions, and share them with friends. You can create your own memes based on provided templates or use your own photos. 
Learning how to make a meme has never been easier. Just download an easy-to-use app and start adding text to any image you like. 
What is your favorite meme? 
Image courtesy of Flickr
[cf]skyword_tracking_tag[/cf]
Comments
comments