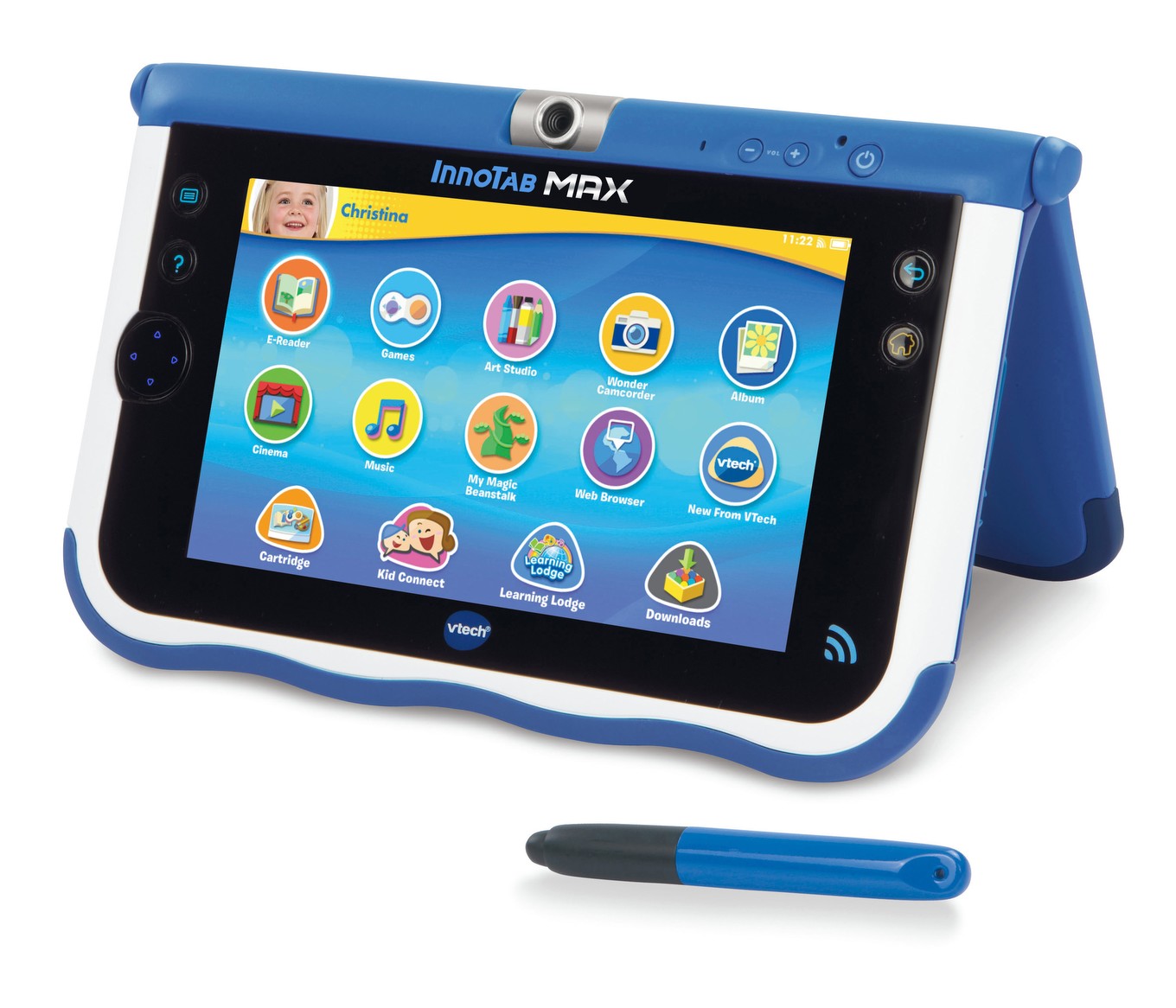 Tablets are becoming increasingly popular for kids, both for educational and entertainment purposes. But choosing the best tablet for kids can be overwhelming. We've identified some great options, ranging from $110 – $249, to make the process less daunting.
Here's our top pics in order of price:
VTech Innotab Max ($110)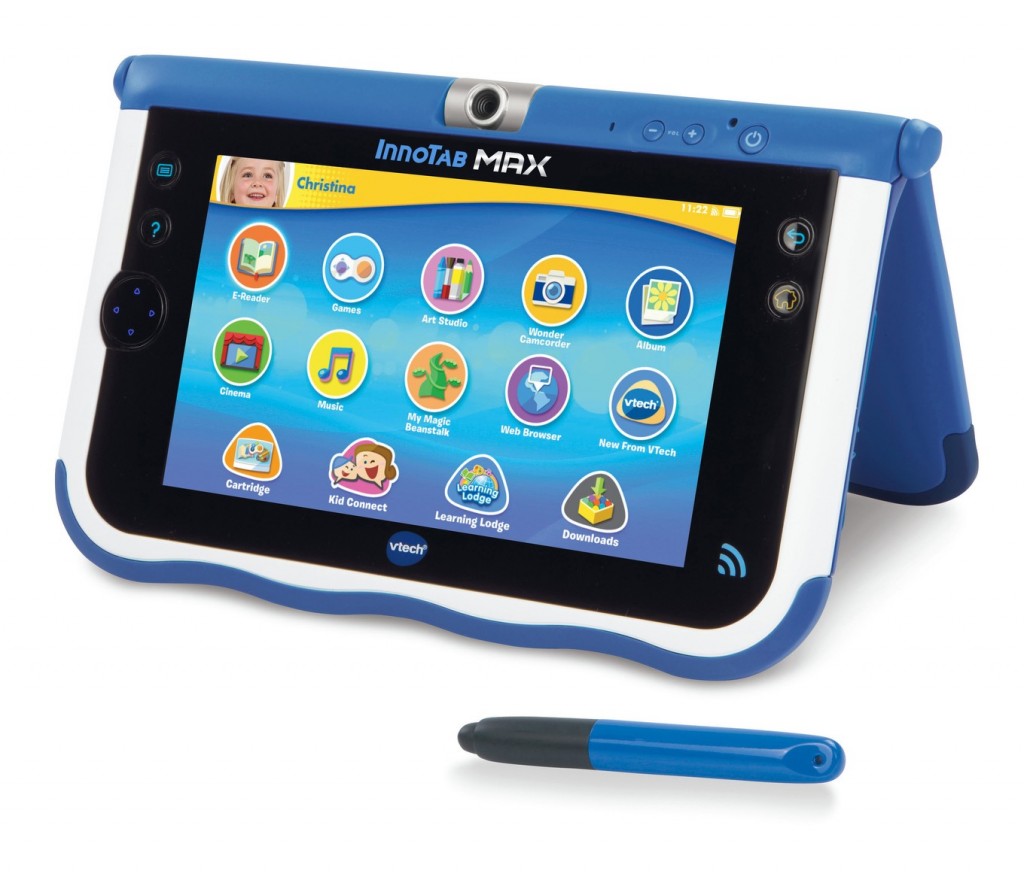 Educational toymaker VTech is a solid choice for kids's tablets with the Innotab Max as a standout product. It features a 7-inch screen and a number of educational apps pre-loaded. It includes a front-facing camera and a kid-friendly Web browser. Children and parents can also browse the VTech Learning Lodge, which includes access to hundreds of kid-safe Android apps available for download. The Innotab Max includes a messaging app that allows approved contacts to receive and respond to messages and images sent from the tablet. GizMag named the Innotab Max one of the best tech toys of 2014, and it is the best tablets for kids that we could find for less than $120.
LeapPad Ultra XDi Learning Tablet ($129)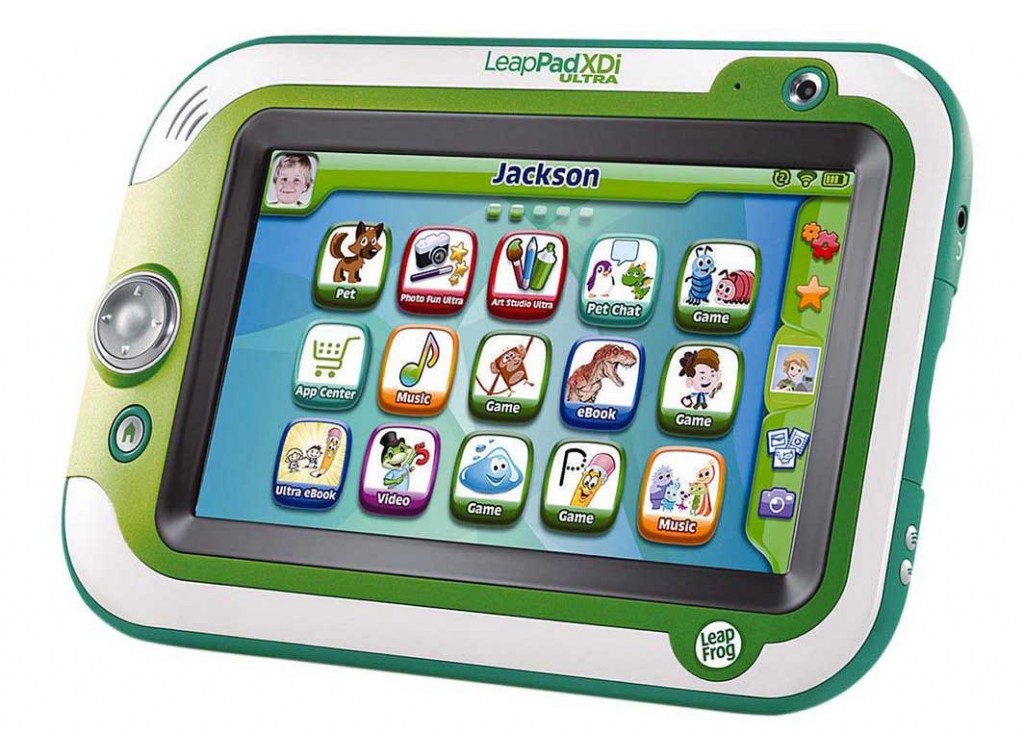 Last year brought a refresh to this toy line with the LeapPad Ultra XDi. This new model has a 7-inch, 1024 by 600 pixel screen, Wi-Fi, 8 GB of on-board memory, front- and rear-facing cameras, and a rechargeable lithium-ion battery. This tablet also includes a kid-safe Web browser and access to the LeapPad educator-approved downloadable app library. In addition to these apps, the LeapPad Ultra XDi allows kids who have owned previous tablets in this series to use their compatible LeapPad Ultra cartridges for educational gameplay with no downloads required. It's available in green and pink.
Amazon Fire HD 6 Kids Edition ($149)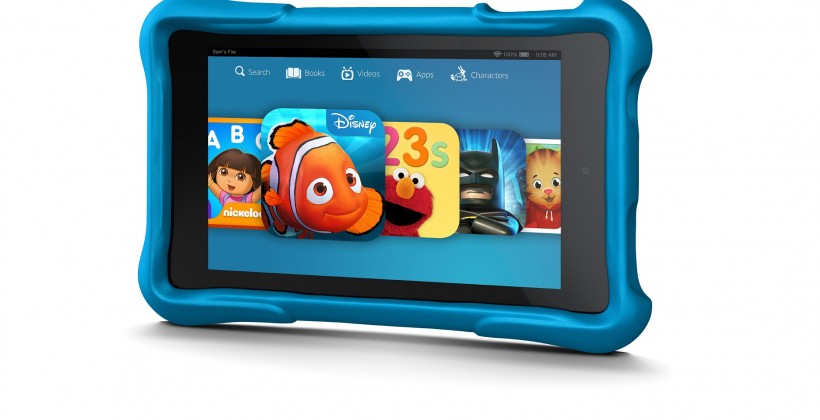 The Amazon Fire HD 6 Kids Edition builds on the Kindle Fire HD in several ways. The 6-inch screen makes it easier for small hands, and its kid-proof bumper protects it from thumps and drops. Best of all, Amazon includes a two-year worry-free guarantee, so if it breaks Amazon will replace it for free. The tablet's $149 price tag also includes a year of Amazon FreeTime Unlimited, a subscription service that includes access to over 5,000 kid-friendly books, movies, TV shows, educational apps, and more, making it an even better value.
Samsung Galaxy Tab 3 7.0 ($199)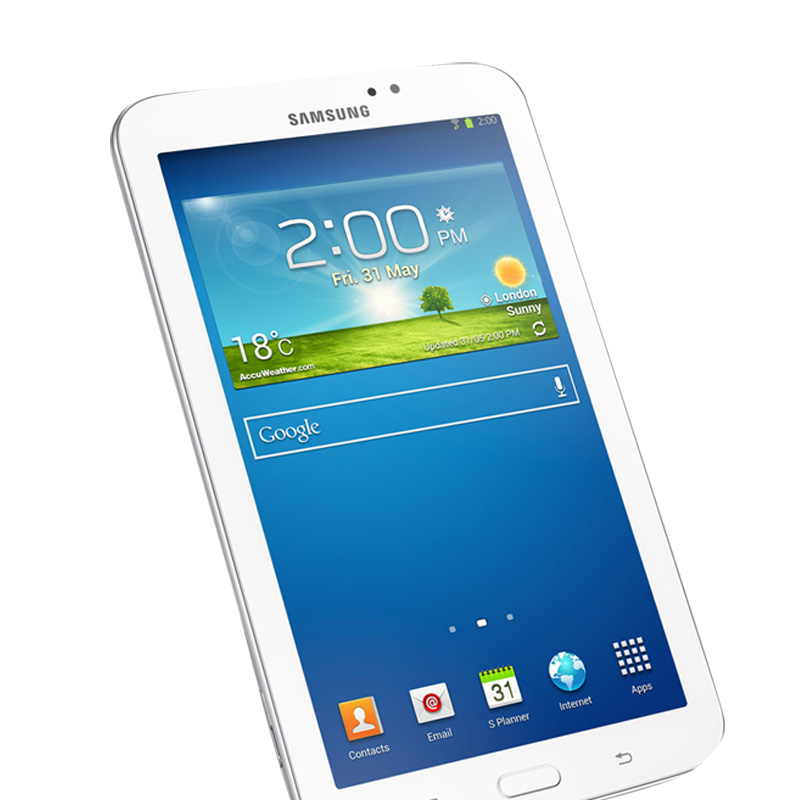 The Cadillac of Android has a kid-friendly version in the Galaxy Tab 3. It's a few years old now but it still ranks as one of the best options for kids. The canary yellow tablet comes with an even brighter orange bumper case to keep the tablet safe from dents and dings. It features a playful design and kid-oriented interface with engaging animated characters. The Wifi-enabled device also features Samsung's Kids' Store, filled with the best  apps for learning and playing. It has a front- and rear-facing camera and an ample 7″ sharp resolution display. Parental controls include time limits on usage and control over what they view. Grown-ups can switch it to normal mode after bedtime. Ages 4 and up. $199 at Toys R Us
iPad Mini ($169)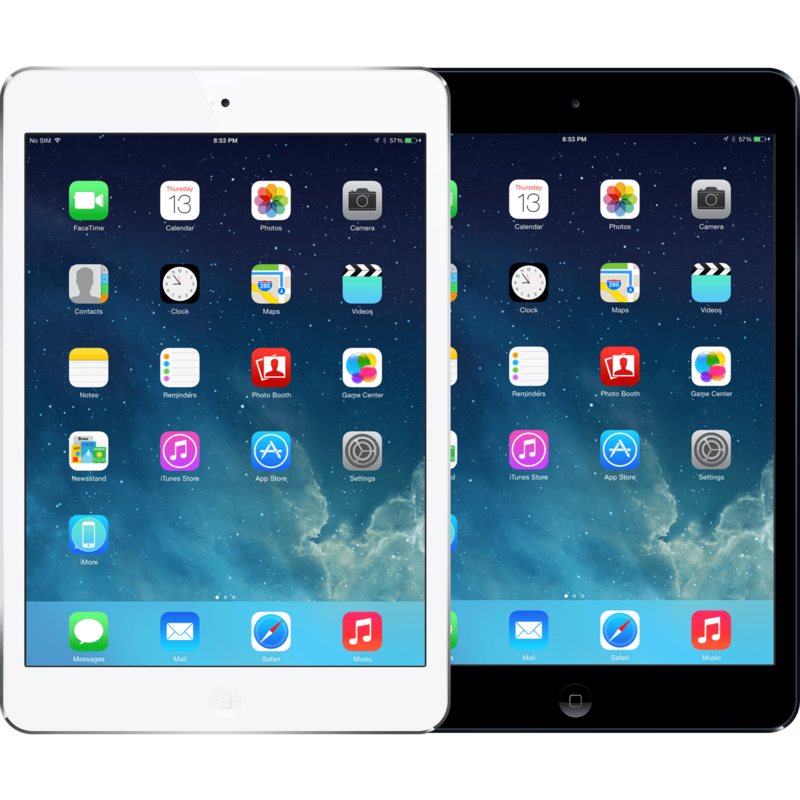 Though most of the tablets on this list are designed specifically for kids, the iPad Mini is a tablet designed for adults, but with plenty of functionality for kids. A favorite since introduction, it's worth consideration for kids since the price dropped last year ($299 new from Apple or $169 certified pre-owned from Gazelle), making it an even better value for parents who want to access the App Store's wide range of educational apps. Though this tablet probably has more functionality than young children need initially, the iPad Mini is a powerful tablet will grow with your kids. With the introduction of the Family Share feature, siblings won't have to fight over who gets to download what app. Though it's  the most expensive device on this list, the iPad Mini offers a great option for young kids that will take them from toddler-hood to their teenage years, as long as you invest in a good case.
I hope this guide to best tablets for kids was helpful. Which tablet is right for your kid?
Image courtesy of Flickr [cf]skyword_tracking_tag[/cf]
Comments
comments